All week I've been covering shows and sharing how Viviscal can help achieve the enviable lengths we're seeing on the runway this season. I've never been super into length, but with Viviscal — game on!
I suddenly find myself day dreaming about mid early summer and how awesome my hair will be (it takes about 90 days for the growth to kick in). I also can't help but ponder some of the cool styles I'll be able to create with just a bit more length. So I thought it would be fun to round up some of my favorite looks from Fashion Week FW 15 and share the styles I hope to be able to rock very soon…with the help of Viviscal.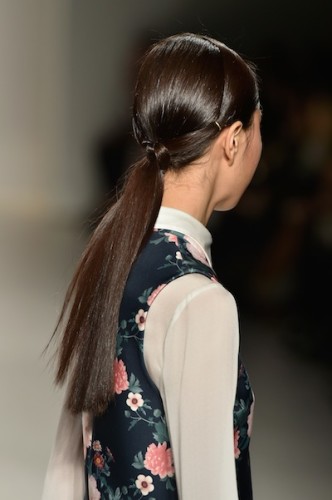 ERIN FETHERSTON
TRESemmé Stylist Jeanie Syfu created a polished ponytail with a twist. I love the whimsical touch. I'ver never had hair this long, but a girl can dream (and pop Viviscal® Extra Strength Dietary Supplements twice a day :))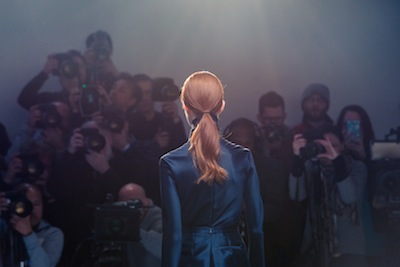 MISHA NONOO
Keeping with my love of  low slung ponytails, I'm also crushing pretty hard on this easy, loose wave pony created by Ryan Trysgstad for TRESemmé.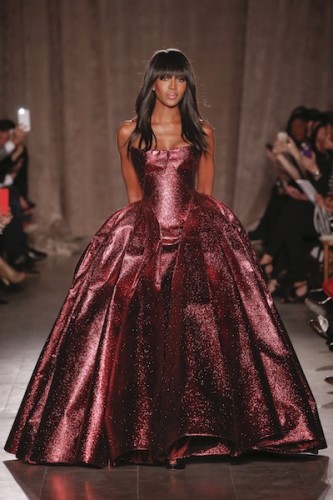 ZAC POSEN
Blunt bangs, why can't I quit you? After watching (in awe!!) Naomi do her thing down the runway, I immediately was all like: Felicia, do we need bangs?" Hmmm…the jury is still out. Whenever I do bangs, I love them for about two weeks and then regret the big (blunt) chop. But, with my new Viviscal routine there's hope, right? If I regret the cut, it'll grow back super fast, right? We'll see…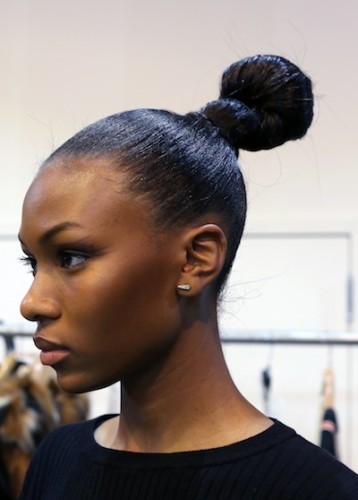 TRACY REESE
Please bow down to the next level topknot (by Shea Moisture). I truly want enough hair to execute this. It's like my favorite hairstyle and a facelift all in one. Brilliant.
BANANA REPUBLIC
Another day, another pony — but this one sort of looks like a center part bob from the front. So chic!
MARA HOFFMAN
These braids gave me LIFE from every.single.angle! Now let's be honest — I'll be needing mega mega growth from Viviscal® Extra Strength Dietary Supplements AND possibly a couple of clip-in extensions to pull off this one. But, I'm hopeful 🙂