A man once said to Narciso , "Every time my wife puts on one of your dresses, we never leave the house." In the spirit of this sentiment, Narciso Rodriguez presents a fragrance that celebrates a woman's powers of seduction.
I must admit, after reading that intro to Narciso, I expected to be blown away. I also wanted to immediately buy a Narciso Rodriguez dress…I mean, who wouldn't?! My first whiff of the fragrance left me underwhelmed. Don't get me wrong, it is a perfectly well-rounded fragrance but when I think sexy and sexual I think of something deeper and more layered…with just a bit more complexity.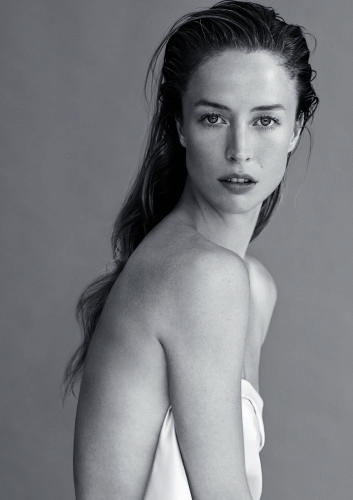 Like all Narciso Rodriguez perfumes, musk is at the heart of the fragrance. With Narciso, in addition to musk, the flirty scent combines woody notes of vetiver and white and dark cedar as well as what I think is an overuse of floral notes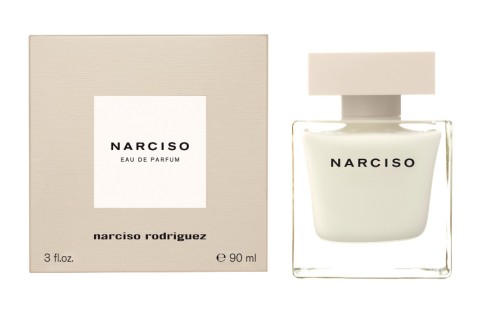 While the beginning and middle of the perfume were not as sensual as I had expected, the dry down is much better. The woody notes are more prominent, however, after about 3 hours the musk is still at the forefront, creating a scent that's creamier and more mellow.
Overall, Narciso is a good fragrance but it blends in without shaking things up. While a Narciso Rodriguez dress has the power to stop husbands in their tracks and lead to cancelled plans, I think  you'll leave the house without any hindrance while wearing Narciso, the fragrance.
The NARCISO range of products includes a 3.0 oz eau de parfum spray ($112.00 USD), a 1.6 oz eau de parfum spray ($95.00 USD), a 6.7 oz scented body lotion ($54.00 USD), and a 1.6 oz musc oil parfum ($155.00 USD).
–
This post was written by Christene Carr. Find her on Twitter, Instagram, Tumblr, Pinterest and her personal blog.