It's week two of my 30-day Meaningful Beauty experience and so far so good. While I will reserve a full product review for the four-week mark, I absolutely want to share my initial thoughts on a few of the products I'm using. . . and bring you up to speed on my "Meaningful Activities". [Click here for a refresher on my exciting 30-day Meaningful Beauty project]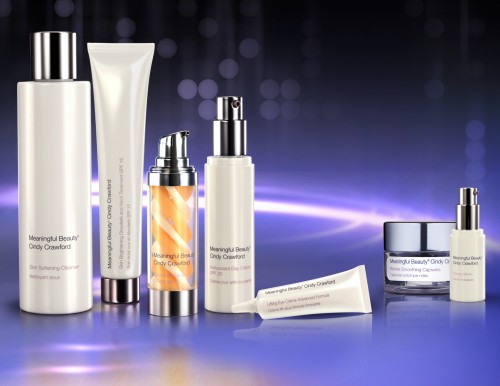 The most important step of my skin care routine is sunscreen. As many of you know, it's my beauty nonnegotiable. So naturally, like a moth to a flame, I am drawn to Meaningful Beauty Antioxidant Day Crème SPF 20 UVA/UVB and Skin Brightening Décolleté and Neck Treatment SPF 15. Both are extremely rich and creamy…which is perfect for this time of year. My face and neck feel hydrated and prepped for the elements, without feeling weighed down. While I can't quite speak to results just yet, I can say that I really appreciate how nourished my face and neck feel immediately after application. And I have no adverse reactions to speak of — this is a major coup as my acne prone skin tends to "show off" if a product is not acneic-skin friendly. Luckily, Meaningful Beauty is playing nice, nice.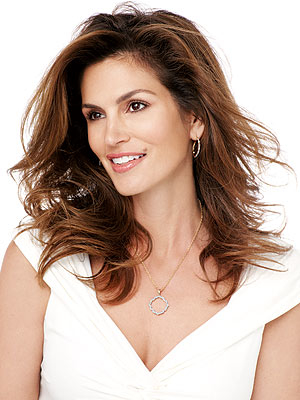 I'm following in Cindy Crawford's footsteps for 30-days, I am using Meaningful Beauty as well as engaging in meaningful activities. Per Cindy, this is the way to a truly fulfilling life. (No arguments there!)
So for Meaningful Activity #1, I decided to have a long overdue dinner with a dear friend. We were high-school buds and have managed to reconnect through our love of beauty, fashion, and the arts. My friend is a film maker — a rather talented one at that.
She's one of those rare self-assured creatures who knew her path in life from a very early age. You see, we both attended a performing arts high school. And while I was bounced from disillusions of being either an actress or a playwright or whatever, my dear friend, Nefertite Nguvu, knew very early on that she wanted to be a film maker. No ifs, ands, or buts about it. I have always admired her determination and direction.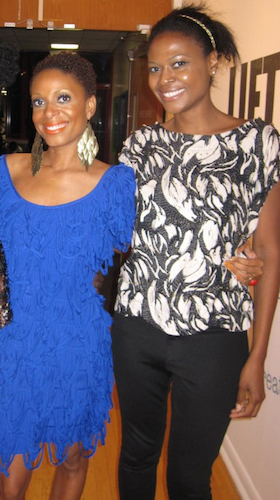 So, back to my meaningful activity with Nef. She's been hard at work on making her current project, In The Morning, a big screen success. She's invested untold hours and personal finances into bringing this film to fruition. She's worked tirelessly to write, cast, fund-raise, direct, etc, etc. And just recently, Nef submitted In The Morning to Sundance. Phew! Girlfriend, really deserved a break. So, I decided it was high time we had dinner.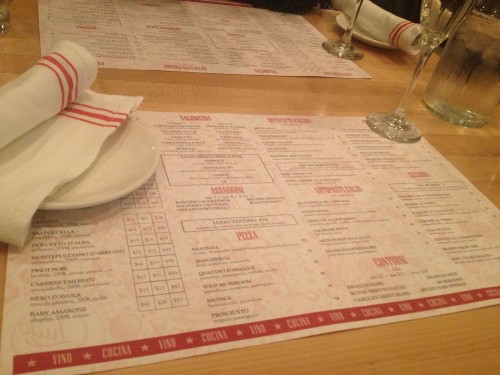 We dined at the cutest little Italian cafe, Lugo Caffé. Over dinner we toasted Nef's success. She's deeply dedicated to quality movie making and I applaud her.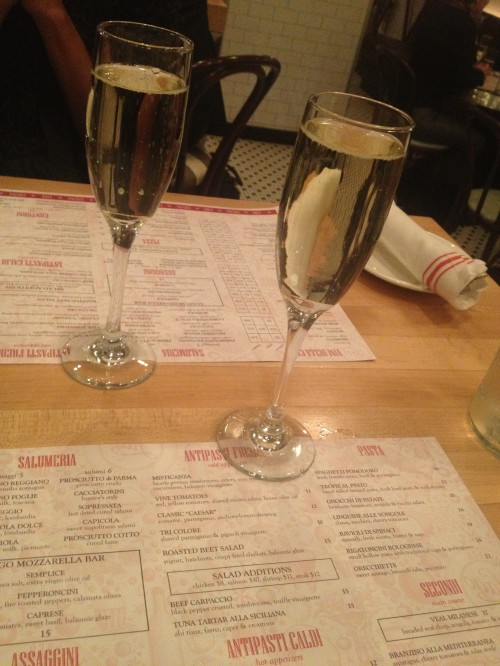 It's so important that we take the time to support and encourage our friends. Especially our fiercely independent friends who march to the beat of an equally independent drum. It's not an easy walk. It takes vision, unshakable courage and conviction. Bravo, Nef, Bravo!
Stay tuned as I share more meaningful activities over the next few weeks.
Be sure to follow me on my social media platforms (Twitter, Instagram, Facebook, Viddy) @ThisThatBeauty. Also, follow the hashtag #CindyCrawfordYoung  and Meaningful Beauty at @MeaningfulBty.
***
About In The Morning:  In The Morning is about love and its inevitable change/decline.  It charts the emotional anatomy of several relationships over the course of one day.  Permutations of passion, sorrow, joy and brutal honesty fuel the lives of a group of inter-connected New Yorkers.  Friends: Harper, Ravi, Fez, Bly and Amara, gather to bid farewell to one of their own moving abroad, and debate the compromise and loss of their youthful ideals about marriage, fidelity, life and love.  Two lovers: Malik and Cadence, meet to ceremoniously end a whirlwind romance that has collapsed under the weight of fears, obligations and regrets.  A couple: Zuri and Leal, sift through the remains of their broken relationship as they try to make a life altering decision, journeying through the bitter heartbreak that comes with faded love, disintegrated trust, and dreams abandoned.  For everyone, life will be indelibly altered in the morning.
Simply stated, In The Morning is about love and transitions.  It examines the complexities of love from the perspective of three women in the midst of some hard won self-transformation.  It's a mood piece that weaves together three stories about personal growth and the power of choice and action.