Never have I ever needed 'me time' so much. Like, never ever in the history of 'me' has 'me time' been so important. In casual conversation, an acquaintance recently inquired, "You must drink a lot less wine now that you're a mom, huh?" I nearly spit out my wine because 1) I was drinking wine at the time [glory!] and 2) Noooo….I drink way more wine now! Why?…because of the first sentence at the beginning of this paragraph.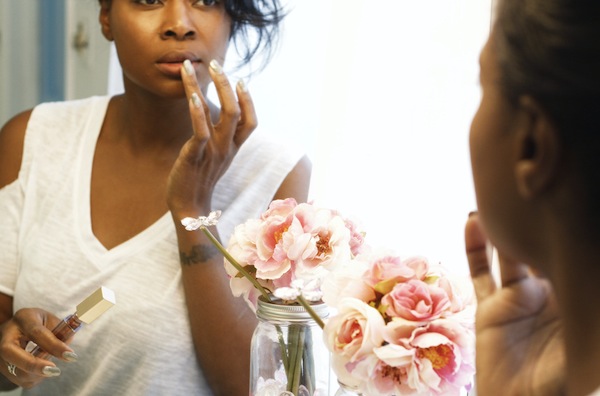 Seeing as too much wine is probably not the answer, I've made a concerted effort to carve out little ways to healthfully treat myself right. Sometimes it's as simple as a DIY facial with my favorite little Panasonic facial steamer and sometimes it's as fancy as a spa day with the works. And while fancy spa days are ALWAYS welcome, I find it helpful to bring spa-like elements into my daily routine with body care  products that feel luxurious and indulgent.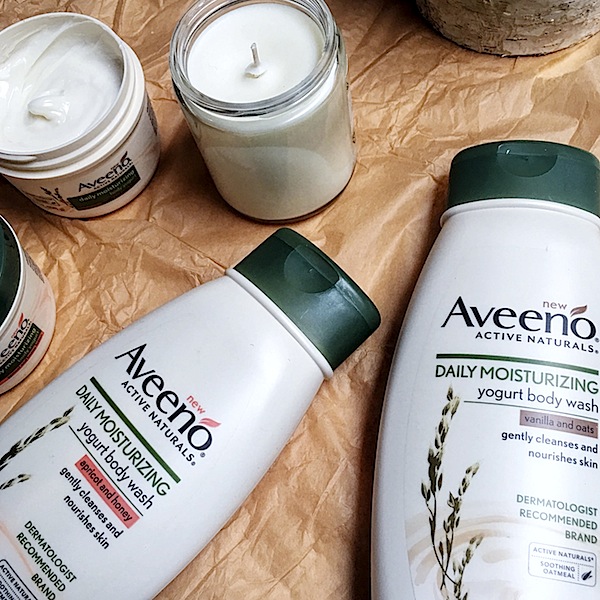 One of the easiest ways for me to incorporate 'me time' is with body care. I'm bathing anyway, right?…why not do it right?! I can treat my skin and indulge my senses at the same damn time. And though it's only November 1st, my skin is suddenly super dry and hella confused. Why am I so dry so soon? I could not have been introduced to the AVEENO Daily Moisturizing Yogurt Collection at a better time.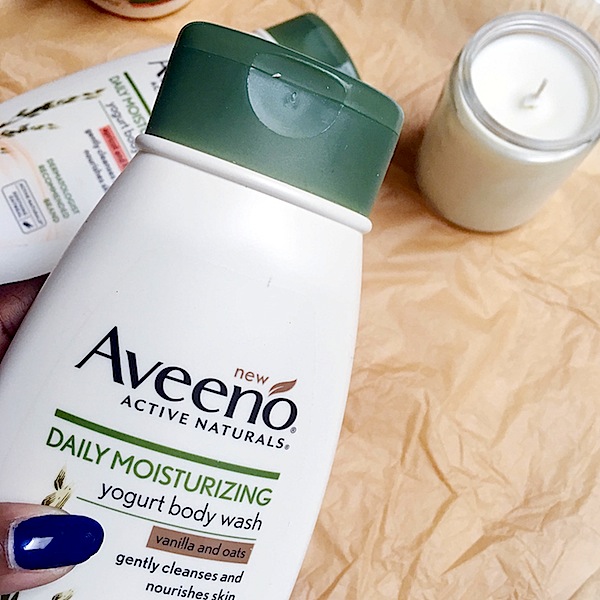 Formulated with Active Naturals® Oatmeal, the nutrient rich body yogurt and body wash (individually priced under $9 each) is perfect for my life. Y'all, it has 'yogurt' right there in its name and in its actual formulation. How decadent is that?
Earlier this year, I was super committed to AVEENO® SKIN RELIEF 24HR MOISTURIZING LOTION…because the 24-hour claim is for real for real. But I ran out and moved on to testing the next product. I've also used AVEENO® BABY® ECZEMA THERAPY NIGHTTIME BALM and I can confidently say this – AVEENO knows moisture retention. They get it. So you didn't really have to twist my arm to get me to try the latest launch, the Daily Moisturizing Yogurt Collection.
Here's where the Yogurt Collection excels: Not only does it drench skin with an intense dose of moisture via essential vitamins, lactose, proteins, lactic acid and lipids, it also speaks to my 'me time' needs because of the fragrance experience and the rich texture of the products. This definitely isn't run of the mill drugstore body cream and wash. It's so rich and creamy!
The collection comes in two scents, Vanilla & Oat and Apricot & Honey. Vanilla & Oat is my favorite…which is surprising because Vanilla normally smells very suffocating to me. But this Vanilla is different…it's very mild (Thank, God!).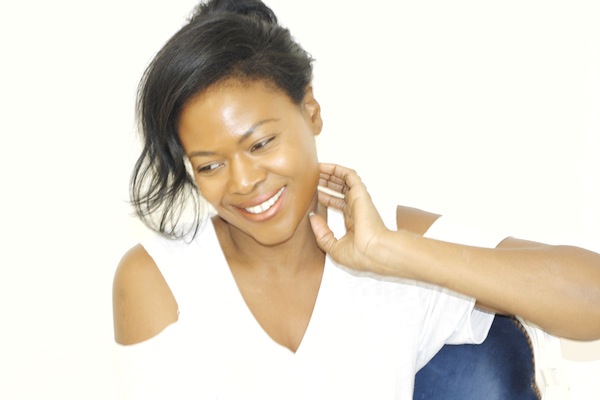 I wish I could keep my weekly barre appointments and meet my BFF for yoga like I keep promising. But the reality is – my life doesn't always allow for that kind of 'me time' on a consistent basis. And I'm working on it. But body care is one area where I can slip in a little 'me time' every morning and every evening without needing to hire a babysitter to make it happen.
How do you recharge and slip in a little 'me time'? Share in the comments!
Sponsored post.  As always, opinions are 100% my own.  Thank you for supporting the brands that help make ThisThatBeauty possible.