No matter what the color gods say is the color for fall, burgundy, or the more hip name, oxblood, is always hot.  You just can't go wrong with a classic.  Marc Jacobs Jezebel is described as an "opaque black cherry red" and it's a staple that is as appropriate now as it will be in 10 years or was 10 years ago.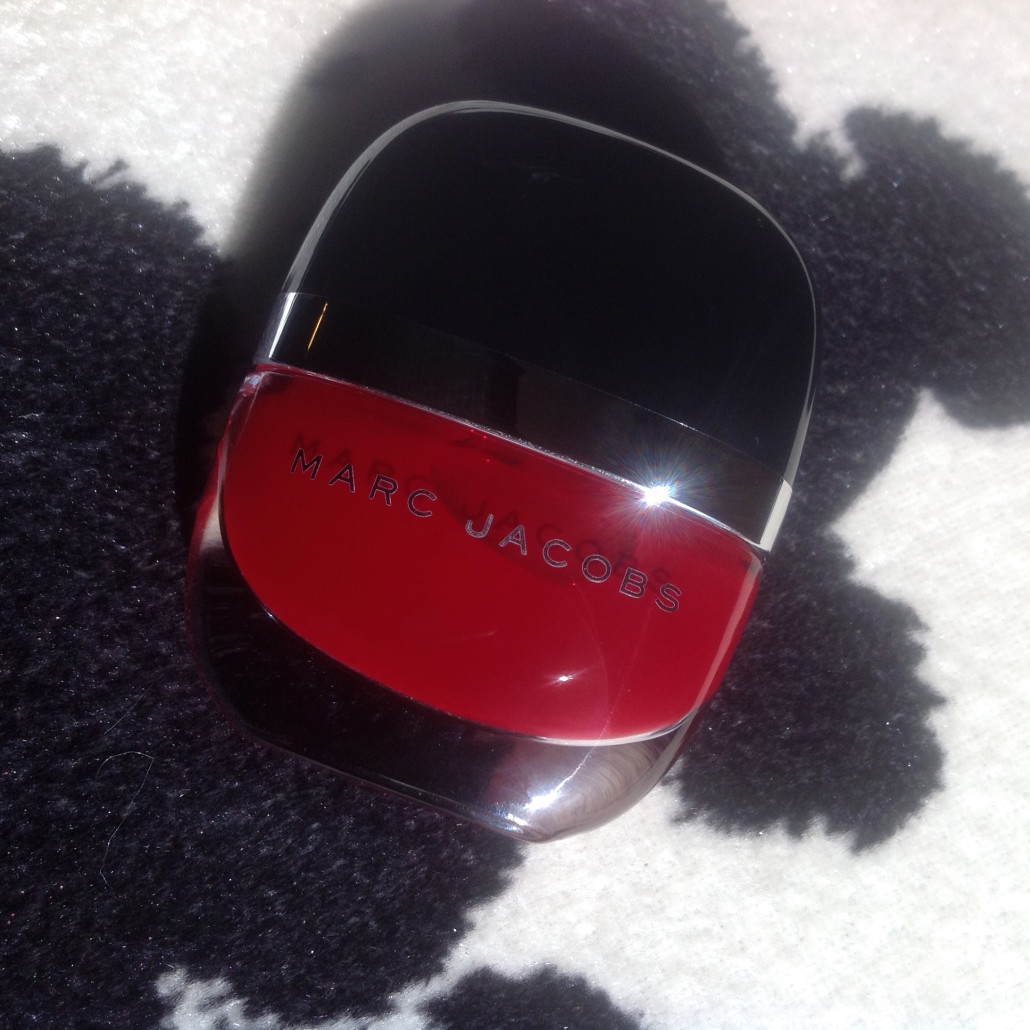 Marc Jacobs Enamored High Shine Nail polishes have "unprecedented gloss, like 30 coats of lacquer. Delivering the highest shine with a plasticized, wet look" finish.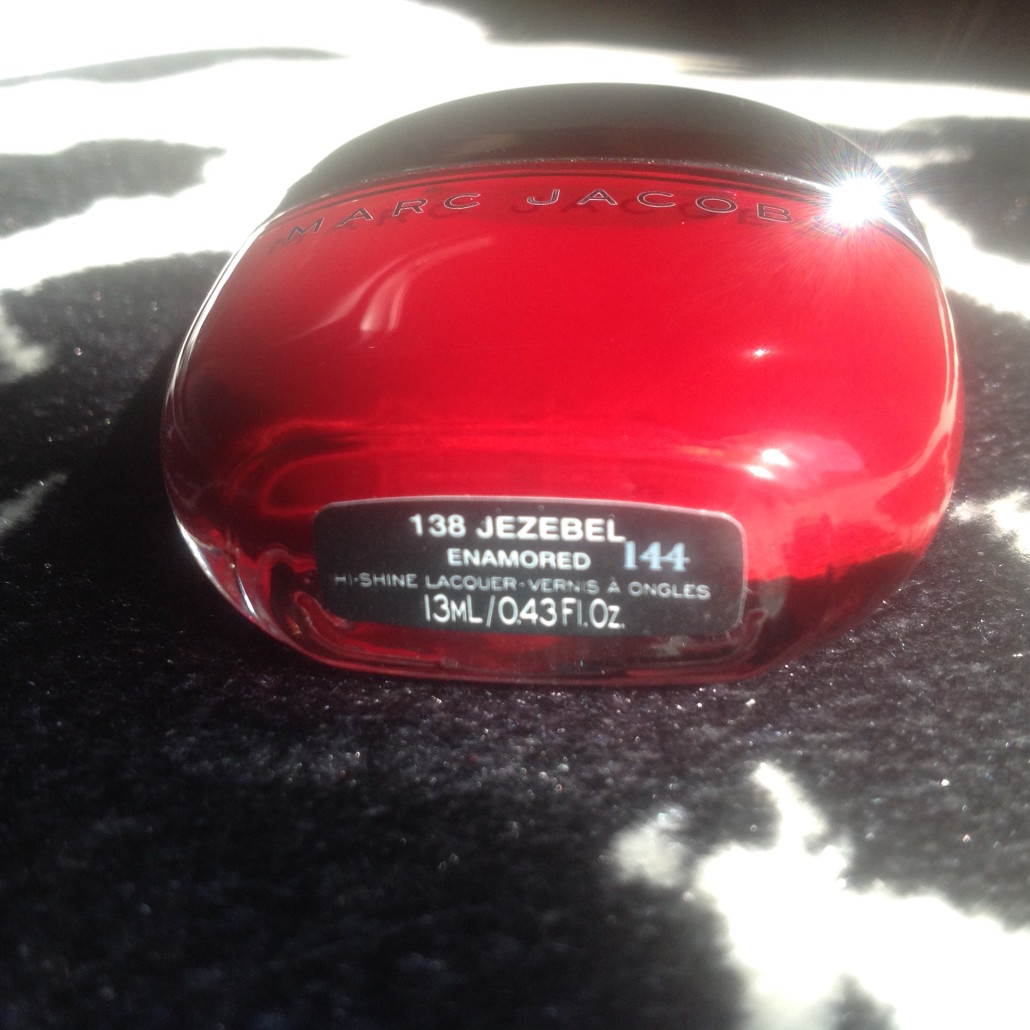 To test the glossiness of the polish, I didn't finish with a top coat and the shine held up.  I used a base coat and two coats of Jezebel for the look below.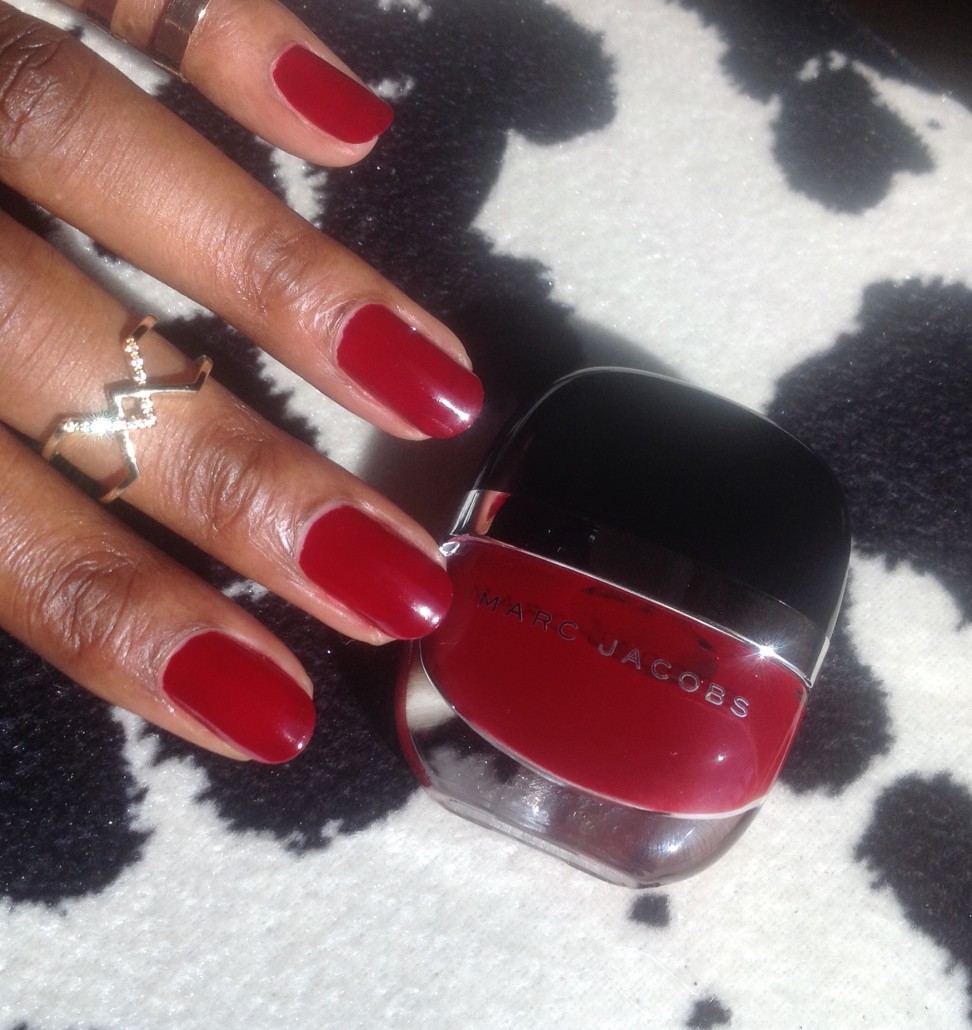 Burgundy or oxblood will forever be a manicure favorite for me. Marc Jacobs 'Jezebel' and all other Marc Jacobs polishes retail for $18 and are available at Sephora, Marc Jacobs online and other department stores.