For this week's manicure, my nails plunged right into fall with this deep ruby red shade.  JINsoon Jasper is a part of the collaboration with Tibi, this color is almost like jewelry for your nails.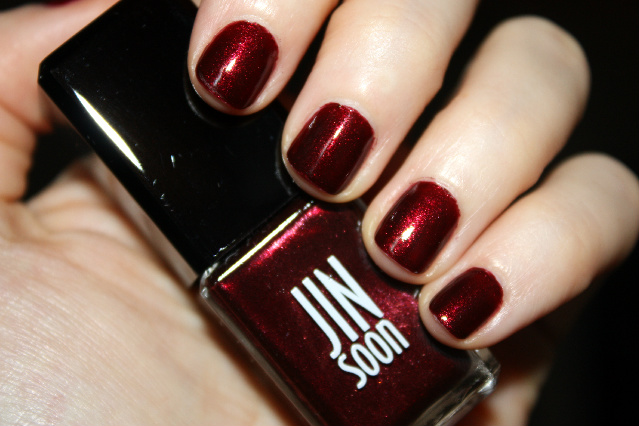 Strong shimmer abounds in this color but it is still chic enough to wear during the day, as the sparkle dulls a tad when not directly in the sun.  A even application of 2 coats is necessary to get a full opaque finish, and as is customary with all JINsoon polishes – it wears, and wears and wears for almost a week.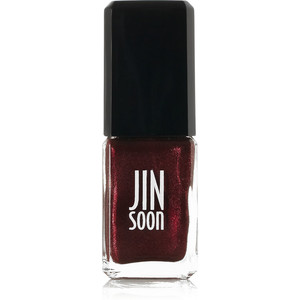 JINsoon Jasper is available at netaporter.com for $18.00.
—
 For more sass and beauty updates follow Maree @alittlebitetc on Twitter, Instagram or Like me on Facebook.