Let's cut to the quick. ("The quick"? Who says that? Did I just say that? What, am I suddenly 80?)
But back to "the quick". I don't watch a lot of TV . . . for two primary reasons — 1) There's simply no time. Between being Phoebe's momma and being a modern working woman of the world, there's simply not enough time to leisurely sit and enjoy television. And speaking of "enjoy"…2) There's truly very little to "enjoy" on TV these days. Dare I say, it's mostly downright craptastic. But, this Saturday, and every Saturday for the duration of the season, I will be watching Love In The City on OWN.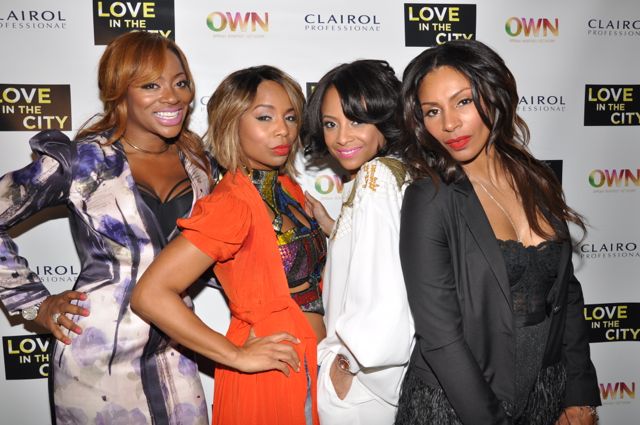 You guys! This docu-series speaks to parts of my life like no reality-based show I've ever watched.I had the privilege of attending the premiere last night at the Mondrian Soho (and wore this Club Monaco dress — werq, bew!). . .[but my picture quality?. . . ugh, do better iPhone!]
While viewing the premiere, I was all like: "Who the hell told these writers & producers my life? Who gave them permission to talk about the things my girlfriends and I live?" Ladies, I was having my private little amen corner whilst watching these four women (Kiyah Wright @KiyahWright1, Chenoa Maxwell @ChenoaMaxwell, Tiffany Jones @PinkChoseMe, Bershan Shaw @BershanShaw) navigate life, love, marriage, family planning and relationships.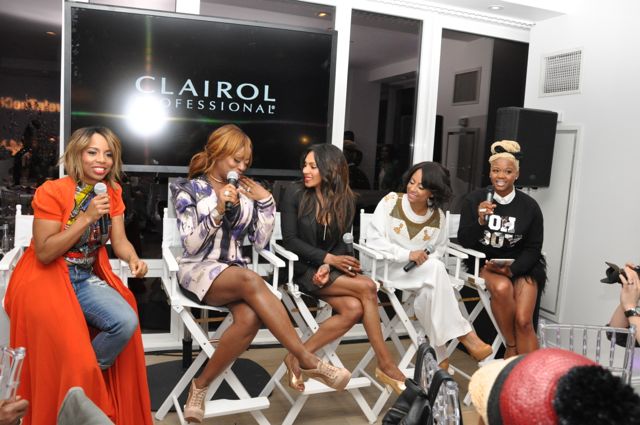 As I watched the premiere, two words constantly came to mind — AUTHENTIC & TRANSPARENCY. Love in the City is the aforementioned…and refreshingly so. Like I said, I don't make time for a whole lot of TV, but I'm clearing my Saturday for Love in the City & so should you.
"Love in the City" premieres Saturday, April 12th at 10PM ET/PT on OWN.  Visit the show online at http://www.oprah.com/app/love-in-the-city.html
*goes back to changing diapers & planning my editorial calendar for the next three months*
For more pictures, visit Fashion Bomb Daily. The lovely Claire hosted the premiere of Love In The City