As far as my hair journey goes, I've had my fair share of pretty much everything. Braids, twists, weaves, 'fros — even "creamy crack" aka perm. Who can resist perfectly smooth edges?! For many years, I couldn't. While still in college, I stopped relaxing to remind myself of the true texture of my hair.  Though my hair is now natural, I'm a fan of minimal maintenance, so these days I straighten it more often then it's left in its natural state. Unfortunately, my desire for Shay Mitchell realness has left me with some undesired heat damage, which I'm trying to amend. I've used several products to try and get that old thing back, but to no avail — until I tried the Kimble Beauty Bounce Back Curl line of products.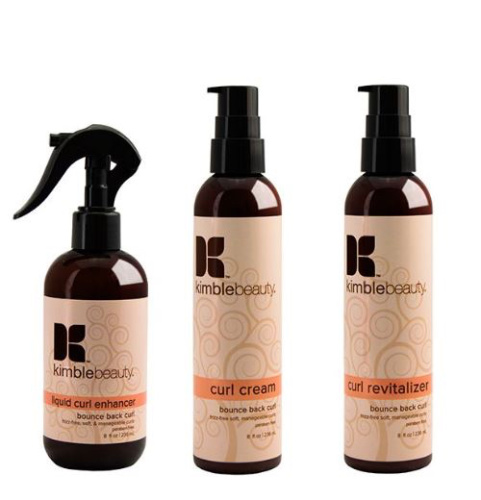 Not only is Kimble Beyoncé personal hairstylist, but she has a strong brand and massive cult following as a result of her over 20 successful years in the industry. Let's just say that I'd likely try any product she makes — especially after becoming completely obsessed with all the Bounce Back Curl products. My curls have been struggling for a while now, but after using the line, which includes the Bounce Back Curl Cream ($12.99), Bounce Back Liquid Enhancer ($13.99), and Bounce Back Curl Revitalizer ($15.99), my hair looks brand spankin' new. I actually have curl definition again, with minimal droop!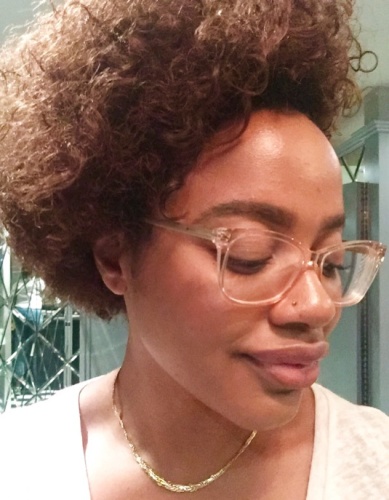 The products smell amazing and the formulas are light enough to not weigh hair down, but substantial enough to lock in moisture, softness, and curl. Each bottle also has a built-in lock, so none of the paraben and sulfate free goodness can escape by accident. The formulas include oils, like coconut and jojoba, that work to lock in moisture and eliminate frizz. I honestly can't tell you how thrilled I am to use curl products that work with my hair, not against it. Kimble Beauty's Bounce Back Curl products are a dream come true!