I love Pond's Cleansing Towelettes. However, they are usually stashed in a drawer somewhere because the packaging, while practical, can be a bit of an eye sore when sitting next to fancy bottles and jars on a vanity.  Pond's heard our secret cry and partnered with sculpture, Jonathan Adler, to design packaging that would make Pond's Cleansing Towelettes fit for any vanity.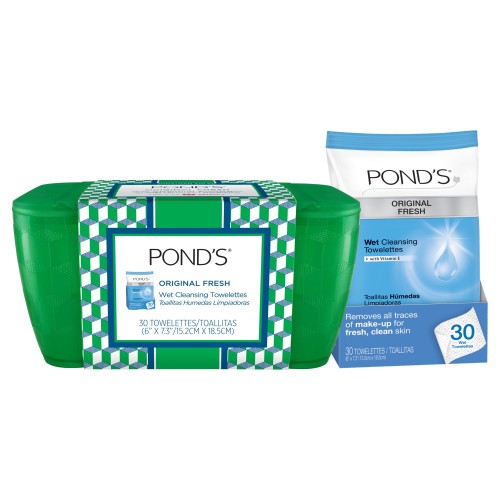 The POND'S Jonathan Adler vanity case seen above is now available at Target. The vanity case is also available at Walgreens. Both come pre-filled with the original Pond's Wet Cleansing Towelettes but you can buy any of the available towelettes to refill the case. While designed for your vanity, it can pretty much go anywhere in your home. Right now I have a Jonathan Adler Vanity case with the Pond's Cleansing Towelettes on my end table in the living room because sometimes at the end of the day, that's where the makeup removal happens.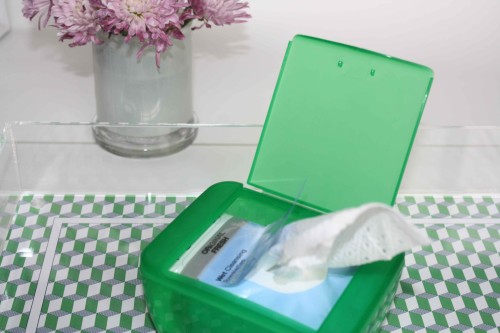 Look for Pond's at your local drugstore and big box store. For more about Jonathan Adler, visit his website.