I wore my fair share of makeup during winter, even when I really wasn't leaving the house. As a blogger, it's just what you do…i'm not ashamed. Now that Spring is here I am looking forward to letting my skin shine through and only use products to give me a kind of 'effortless' beauty.  By effortless I mean it shouldn't take more than 15 minutes and 5 products. This is where the Jane Iredale Country Living collection comes in.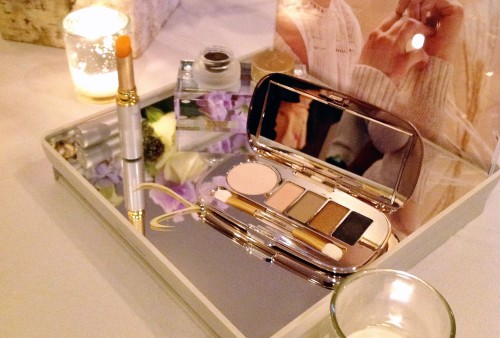 The Jane Iredale Country Living collection is a very tightly edited and the name is so very appropriate. It features 3 color products that when combined, gives you a polished, pulled together look that is relaxed and easygoing.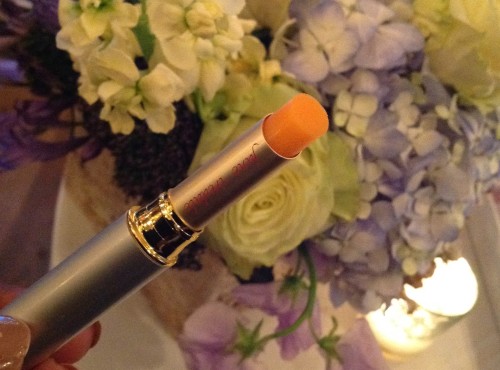 I love a good multipurpose product, so,  Forever Peach Just Kissed Lip & Cheek Stain ($25)  is  my favorite item in the collection. It's a sheer "non-drying, long-lasting, all natural stain  that adjusts to your own chemistry for an irresistible peach shade that will flatter your skin's undertone."  I have it in my gym bag now so after a workout when I have errands, I can apply sunscreen and add a little to my lips and my cheeks.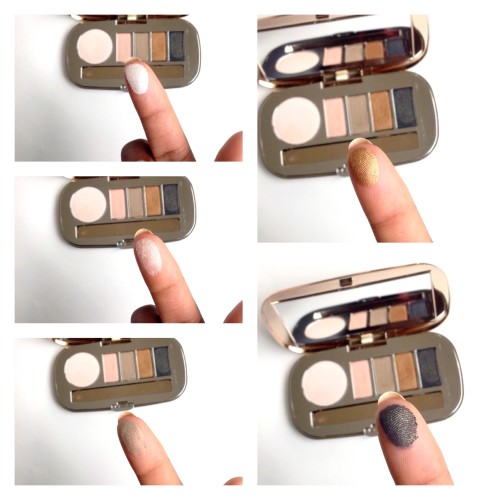 The Getaway Eyeshadow Palette  ($58) is inspired by tranquil country landscapes and has 5 shades set in a sleek, super lightweight compact. Though all the shades are pigmented, the ones I wear most are the bronze/gold and the shimmery black (top and bottom right).
The Espresso Jelly Jar Gel Eyeliner ($28) is another favorite because I can use it as a liner but also as a shadow.  As a liner I have to layer it to have it show up on my dark skin but as a shadow, I can smear it on and quickly blend for long lasting water resistant wear. I highly recommend using a lid primer with both shadow and liner.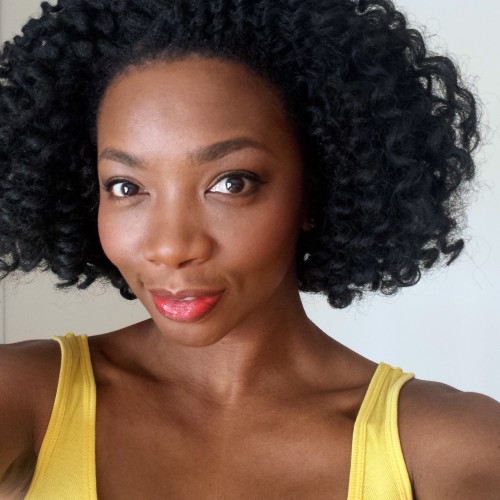 In the picture above I'm wearing my two favorite colors from the shadow palette, the Gel Liner and the Lip stain.  The collection is really all the color you need for a nice country weekend or any day you want an easy,  laid back makeup look.
For more about Jane Iredale Country Weekend Collection, click here.