I've been doing this a long time. Writing about skincare. Over 8 years, professionally. And in that time, I've not only researched, studied, and learned a great deal about the effects of the environment on the skin – I've also had the 'pleasure' of experiencing it first hand. When I began blogging (professionally) back in 2008, I was 33. And in January, I'll be 42. 42!
ENVIRONMENT AND YOUR SKIN
So over this time, I've noticed changes in my own skin as well as changes in the "skin care conversation". I've watched conversations and skin care education shift from fountain of youth obsessed, to the Botox craze, to sunscreen 365 and now — ENVIRONMENT is a huge part of the anti-aging conversation. Meaning: What goes on in the world, right outside of your doorstep, has a major impact on how your skin shows signs of aging. Wait. What? It's not just UVA and UVB anymore? Girl, No! Let me explain…
RoC®, a leading French skincare brand with more than 50 years of wrinkle-fighting expertise under their belt, recently released the 2016 RoC® Wrinkle Ranking, a city-by-city breakdown of the worst cities in America for skin health – and Lord Jesus, my home state is in the Top 10 !!
*insert panic and hysteria *

The independent analysis is based on factors like lifestyle (too many happy hours), occupational (staring at computers all day) and environmental influences (urban living). And if you live in Philadelphia, the survey shows you no brotherly or sisterly love whatsoever. None! The 2016 RoC® Wrinkle Ranking predicts that in the year 2040, Philadelphia will "reign as the most wrinkle-prone city in America, thanks to high stress levels, more airborne pollution, lengthy commute times and higher than average smoking rates."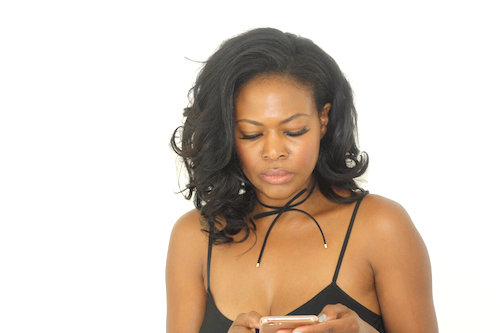 HOW DOES YOUR CITY RANK?
Girl, I'm sorry I had to be the bearer of bad news. But I'm right there with you. Look, New Jersey ranks in the Top 10 !! (And New York, we see you at #8…yikes!) [See the complete findings here]
1. Philadelphia, PA
2. Denver-Aurora, CO
3. Seattle-Bellevue-Everett, WA
4. Chicago-Naperville-Arlington Heights, IL
5. Minneapolis-St. Paul-Bloomington, MN-WI
6. Phoenix-Mesa-Scottsdale, AZ
7. Washington-Arlington-Alexandria, DC-VA-MD-WV
8. New York, NY
9. Warren, MI
10.Edison, NJ
OK, deep breaths. What can we do???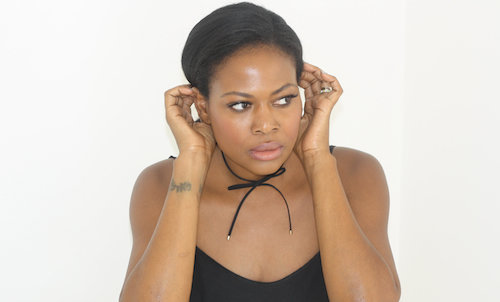 LET'S COME UP WITH A PLAN!
Well, unless you plan to flee the big city for a more rural residence (large cities are more wrinkle-prone due to lower air quality), now is the time to get ahead of your skincare situation. And don't dilly dally…go straight for the good stuff – Retinol!
Architect and urban futurist Dr. Cindy Frewen, explains: "Our skin is a canvas that reveals a lifetime of environmental influences, behavioral choices and genetics. While our lifestyle choices are reflected in our faces, there's no need to necessarily relocate just yet – there are variables studied in the Wrinkle Ranking that are within your control – from smoking and commuting to protecting your skin with sunscreen, serums and moisturizers."
SO AGAIN, RETINOL!
As I've blogged in the past – I am indeed Team Retinol. Retinol is the #1 dermatologist-recommended cosmetic anti-aging ingredient, BECAUSE IT WORKS!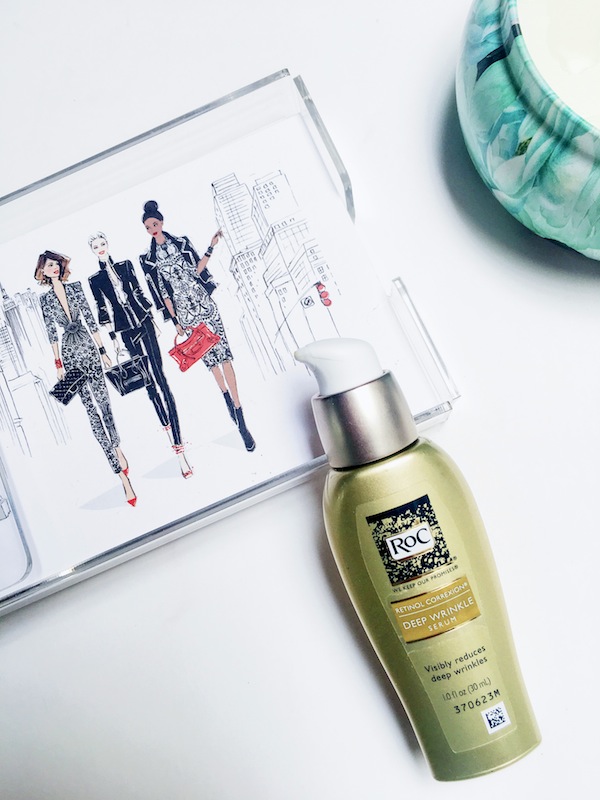 RoC®  makes really affordable and very effective Retinol based skincare. I've used their products for years, and share my devotion every chance I get. So this is why I've partnered with RoC®  to 1) Share the 2016 RoC® Wrinkle Ranking and 2) Encourage you to step up your anti aging skincare if you haven't already.
Two RoC® products in my current rotation include: RETINOL CORREXION® Deep Wrinkle Daily Moisturizer SPF 30 and RETINOL CORREXION® Deep Wrinkle Serum.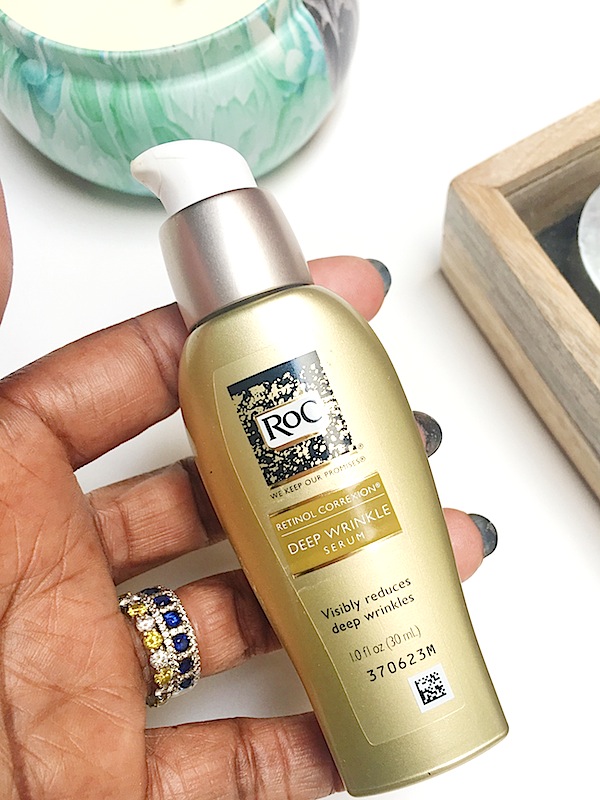 "But, Felicia, you don't have deep wrinkles" – True fact. But I have an advanced degree in 'Stay Ready So You Don't Have to Get Ready'…so this means I always stay two steps ahead of my actual skin care needs. I've been using Retinol since my 20's and I believe it shows. But Retinol has come a long way, baby. The stuff I used to get from the Dermatologist was ridiculously harsh…my skin would flake, peel and get super raw. RoC®  RETINOL CORREXION® Deep Wrinkle Serum is so gentle that you can use it day or night (tho I only use it for night time). Generally, my skin cannot tolerate Retinol during warm weather, but RoC® RETINOL CORREXION® Deep Wrinkle Serum is an exception to the rule. It does not irritate, cause dryness or lead to a heat-induced skin reaction. The serum helps to keep my skin tone even and speeds up repair when I do get a pimple that leaves a dark spot. The same is true of RoC® RETINOL CORREXION® Deep Wrinkle Daily Moisturizer SPF 30. The duo works in concert to protect, de-age and brighten the skin. Both are no brainers and very easy to incorporate into your skincare routine becuase they're effective and affordable.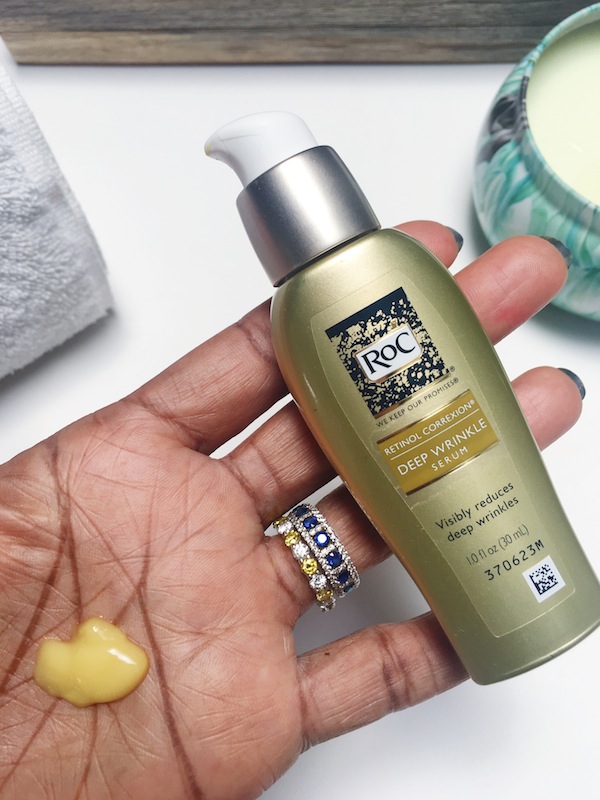 Even if your city did not make the list [and I pray it did not] now is the time to take your skin care routine seriously and incorporate a high-performing over-the-counter Retinol product into your AM and PM plan. Perhaps RoC® ?
Sponsored post.  As always, opinions are 100% my own.  Thank you for supporting the brands that help make ThisThatBeauty possible.