We often talk about beauty and for a lot of people that means simply what is visible at a glance. But beauty is more than a great face and a fit body. Beauty is all encompassing and speaks to the outside and the inside. Overall beauty speaks to wellness of body, mind and spirit. With wellness as a central tenet of beauty, Hanes, the top selling hosiery manufacturer, has partnered with yogi and lifestyle expert, Sadie Nardini to launch their latest product, Silk Reflections Pure Bliss.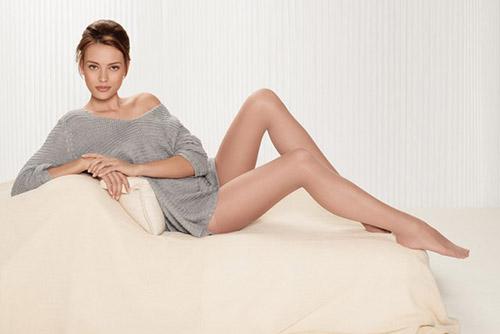 Sadie Nardini is a "full spectrum transformation advocate," who at age 15 was barely able to walk due to a late diagnosis of meningitis. Through learning and practicing yoga, Sadie fully recovered from illness and has become an authority on yoga and anatomy as well as a renowned empowerment speaker. Sadie works to help people find "whatever shifts them from suffering to passion, fit and fantastic freedom."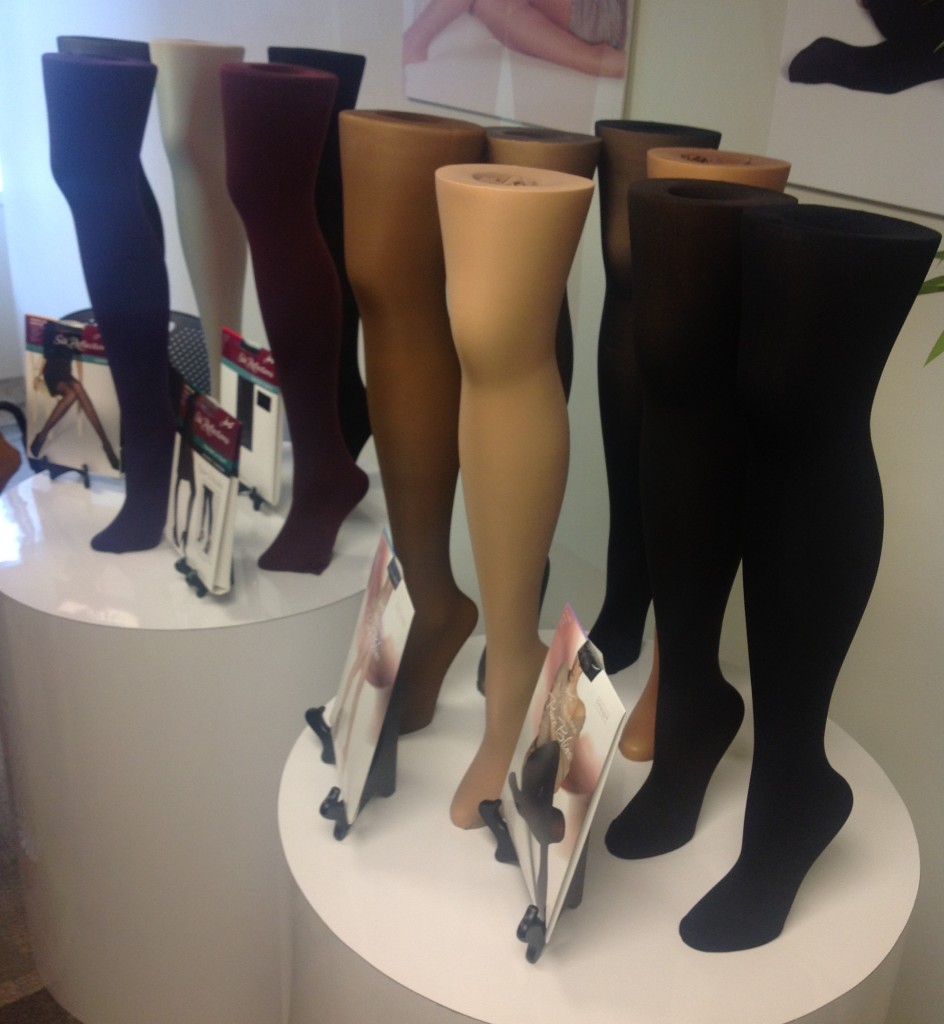 Each piece of hosiery in Hanes Silk Reflection Pure Bliss collection is made with bidirectional graduated compression that invigorates and energizes the wearer, ensuring they not only look good, but that they also feel good. While hosiery on its own can be a little dull, when combined with the technology to actually make the wearer more relaxed and invigorated, it becomes something that one might look forward to squeezing into.
Hanes Silk Reflections Pure Bliss is Available in Luxe Sheer and Opaque
Pure Bliss Luxe Sheer:
10 *denier leg appearance 
Silky soft sheer leg coverage that gently helps invigorate, sculpt and tone the 
Modern panty silhouette that gently soothes the body
Available in Natural, Barely There, Gentlebrown, Barely Black 
Sizes: AB, CD and EF
Suggested retail price of $13.00.
(*denier refers to the weight and thickness of the yarn used for the hosiery.)
Pure Bliss Opaque:
70 denier leg appearance
Silky soft opaque with complete leg coverage that gently helps invigorate, sculpt and tone the legs, 
Available in Mocha and Black 
Sizes: AB, CD and EF 
Suggested retail price of $13.00.
The Hanes Silk Perfection Pure Bliss leg wear uses technology to enhance beauty and promote wellness and that is something that even a yogi like Sadie Nardini can get behind.
Let your hosiery work for you! Hanes Silk Reflection Pure Bliss Hosiery has a suggested retail price of $13 and is available at major department stores nationwide.
—
Find Christene, @ChristeneCarr, on Twitter, Instagram, Tumblr, Pinterest and her blog.