*SQUEAL* I'm the new Blogger Ambassador for Optimum Amla Legend!  If you follow my Instagram antics, you might recall when I first began using Optimum Amla products and the subsequent praises I sang. For the last few months, I have been using the collection at home as well as at the salon with my stylist — and I always get amazing results (my hair is doing the absolute most lately!!). So when the good folks at Optimum called on little ol' me to be an Ambassador, I exuberantly replied 'YES'. I regularly use and absolutely love the Amla Legend line…and I am thrilled that this new ambassadorship will help me further explore the versatility of my natural hair and share styling and care tips with you.
To kick of the start of this new relationship with Optimum, I will be Atlanta this weekend (May 9 and 10th) with Tracee Ellis Ross, and Celebrity Stylist, Johnny Wright for a Legendary Style Soiree. I am beyond excited and I hope to see all my Atlanta peeps this weekend. All details are below…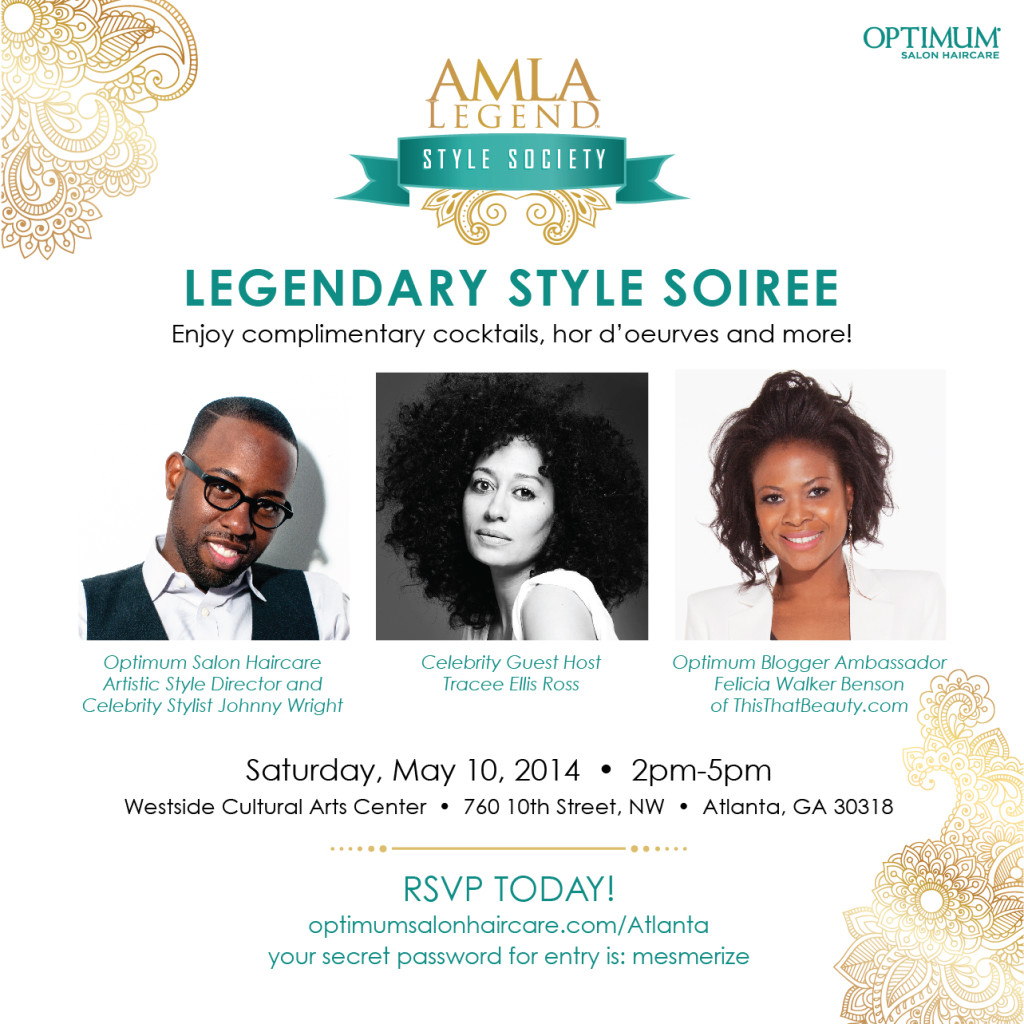 Are you in Atlanta? Follow me on Instagram for all the latest info on what I'll be doing this weekend. Please also leave a comment below if I'll see at the Legendary Style Soiree.