Do you dare to go bare? No, not down there, silly! I'm talking about up top…your face. How often do you go bare there?…
If you answered "not often", you're not alone. But what's stopping you? For many it's uneven skin tone and complexion-marring dark spots. This certainly was the case for me years ago when I struggled through my hyperpigmentation phase. Ohh, that was a rough patch . . . post acne blemishes dotted my entire face and there was absolutely, positively no way I'd go out in public with bare skin. As a result of my battle with hyperpigmentation, I started the Hyperpigmentation Series on ThisThatBeauty – the focus of the series is to help others and highlight new and innovative products designed to target hyperpigmentation. So when I learned of Lancôme DreamTone (I received a complimentary sample from Lancôme), I knew I had to give it a try.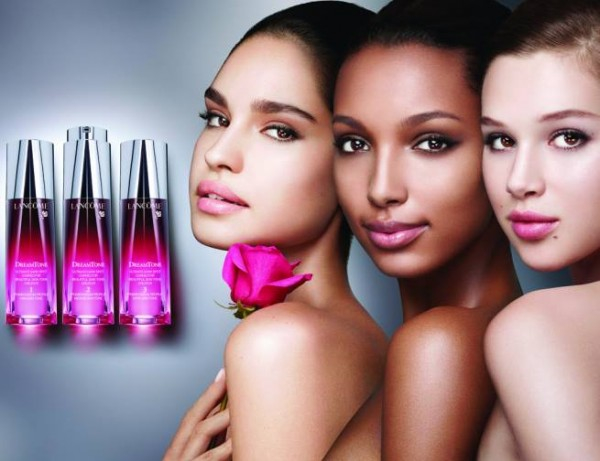 DreamTone is a customized skin tone correcting serum for those of us who wish to visibly correct dark spots and color imperfections for a more even skin tone. Lancome conducted global self-assessments of women of multiple ethnicities in an 8-week study and 72% of the women found DreamTone to be so powerful that they dared to bare their skin. Before testing the product, a few things immediately appealed to me. Firstly, I appreciate that DreamTone product trials included women of multiple ethnicities. As a woman of color, this gives me a bit of an indication as to whether or not a product will work for my complexion and the kind of dark spots darker skin tones tend to experience. Secondly, Lancôme DreamTone is the first product of its type that's formulated specifically for certain skin tones…there are three serums, one for fair skin, one for medium skin and one for dark skin. This is truly a unique feature.
My appropriate serum is #3, for dark skin. And like the other serums for fair and medium skin tones, #3 is formulated to brighten dull skin, but it is also formulated to correct blemish marks in darker skin tones. In  clinical trials, 74% of women said they saw glowing skin immediately, 70% noticed a more even skin tone within seven days, 69% saw the appearance of dark spots reduced in four weeks and 78% saw color imperfections reduced by the end of the eight week trial. Though I am just starting my trial of Lancôme DreamTone, the clinical trial data is really impressive and makes me feel encouraged (check out these before/ after photos). In as little as four weeks, dramatic improvement is possible. And let's be honest, four weeks is juuust about the time when your patience starts to wear thin if you're not seeing improvement from a new skin care product.
To think, in a few short weeks you can actually go bare and feel confident in your skin. And as someone who's been there (and thoroughly documented the struggle via my blog), believe me when I say – there's nothing more freeing than feeling fresh-faced and confident. I'm proud to sport my bare skin!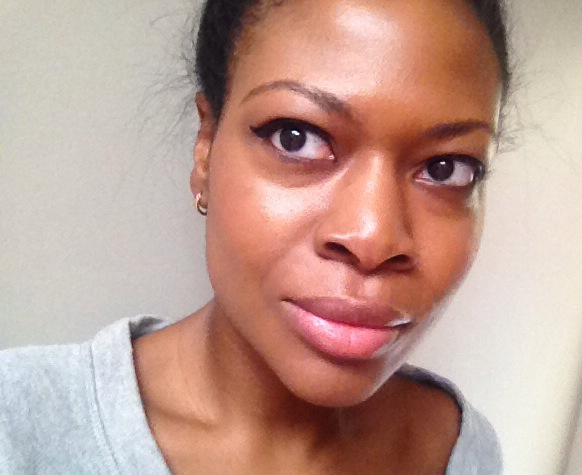 #bareselfie #dreamtone
Lancôme DreamTone retails for $98 for a 1.3 fl oz. bottle and is available for purchase at Lancôme.com and department stores nationwide.
Disclosure: This post is sponsored by Lancôme and Style Coalition.