Combine great design, high quality materials and an affordable price and you are well on your way to success with any product.  That is exactly what Hard Candy did with their new eyewear collection and by all accounts, it's a runaway hit.
The Hard Candy EyeWear collection features both prescription and sun-wear frames that are available in a myriad of styles all infused with color. The launch of eyewear comes on the heels of Hard Candy's 20th anniversary and like all other Hard Candy products, are available exclusively at Walmart and Walmart.com.


Prescription frames range from more traditional rectangular shapes, that are suited for most face types, to more on-trend styles like cat eye. You can get all eye care needs addressed at the Walmart Vision Center and get your new frames fitted and adjusted. Precription frames have a suggested retail price of $68.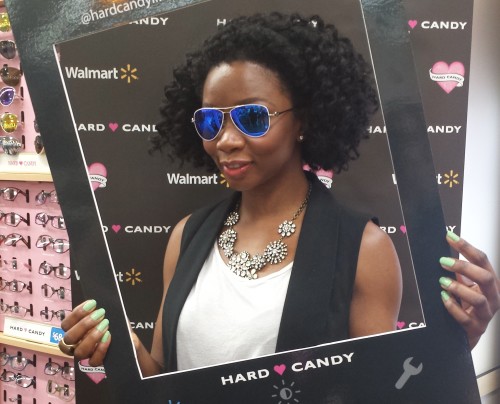 I'm a sucker for a good aviator and the sun-wear collection features several options in the aviator family. The look and feel of the shades rival any high fashion designer sunglasses but at a fraction of the cost. At the affordable price of $39.99, you can opt for a few pairs  of sunglasses without dipping into your summer vacation funds.  Ice Queen, a heavily reflective blue aviator, is one of my favorites from the collection.
To see the entire collection of prescription and sunwear frames, visit www.hardcandy.com and check Walmart.com to see what is available near you.