I don't always dress up for Halloween but my nails are always ready for the party.  A festive manicure is one of the easiest and most convenient ways to (fashionably) jump into any holiday.  Thanks to Broadway Nails and their easy press on manicures, you can have spiders, ghosts, candy corn and more on your nails in minutes!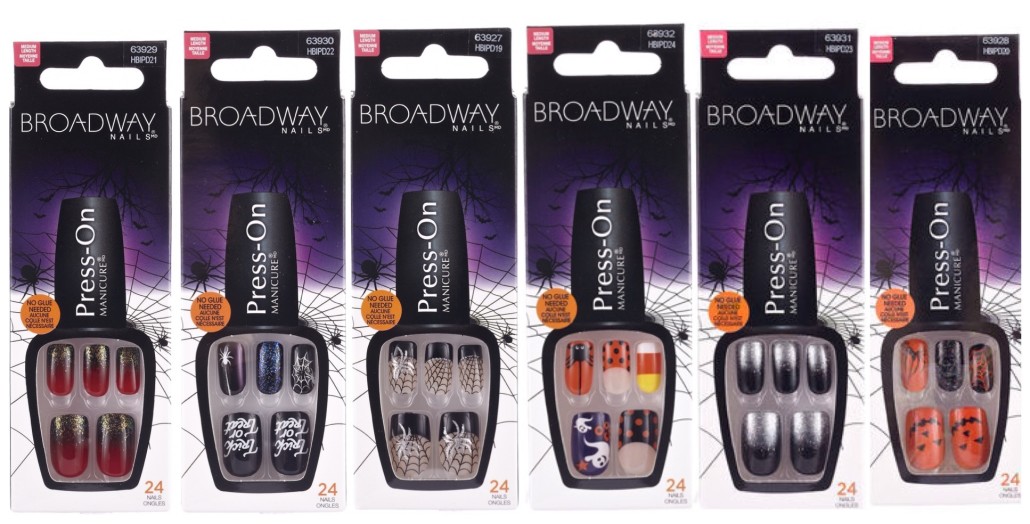 Of course you can hop over to your favorite manicurist for a custom manicure, but in the time it will take you to look up her number, call and make an appointment, you could have a Broadway Nails Press-On manicure on your fingers and be ready to scarf down your first bag of sugar laden treats or sip a creepy cool cocktail.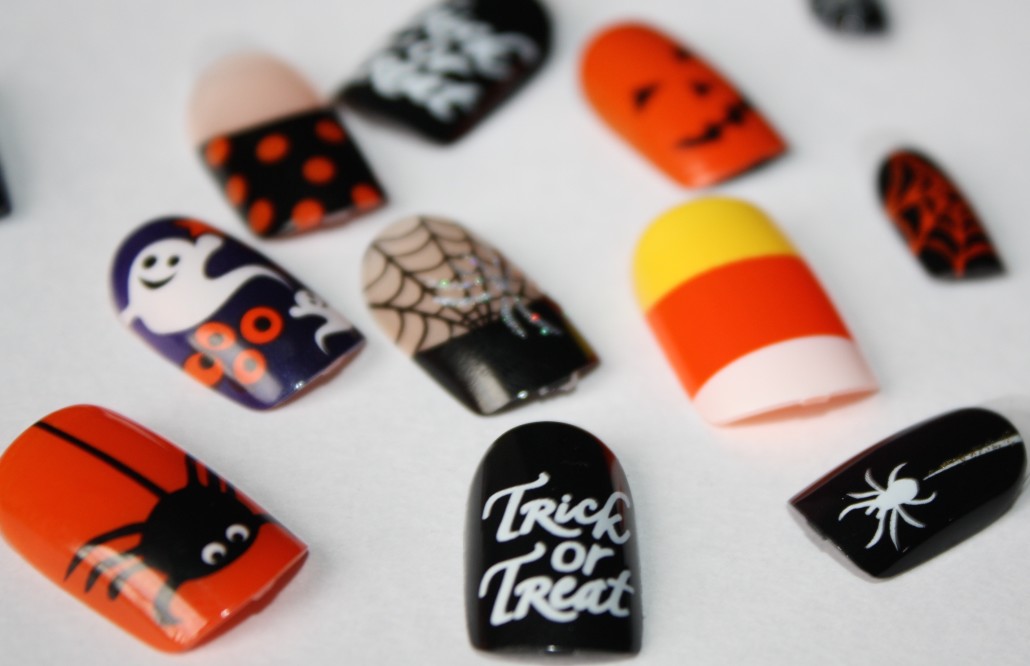 Each of the 6 Halloween themed Press-On manicure sets have a suggested retail price of only $5 — a bargain when compared to the $30+ you would have to spend for a salon paint job.  With Broadway Nails Press-On Manicure there is no glue or dry time required.  Simply peel off the thin plastic backing and apply to your clean, dry nail.  Once attached you can go about your business as usual.  Press-On Nails can stay attached for up to two weeks (not that you would want ghostly fingers for that long.  Or maybe you do — I'm not judging you.)
Look for Broadway Nails Press-On Manicures at your local Walgreens, CVS, Kmart and Walmart.
Will you get your nails dressed up for Halloween?