If you love to live healthy, you've probably juiced kale and used quinoa as a rice substitute, but what do these super foods actually do for you? And if they're so good for your insides, could they be good for you outside, as well? I explore 7 beauty products with amazing edible ingredients.
Apple Cider Vinegar
Ingested: This ingredient can reduce bloating, balance your pH, kill some carbs and even sweeten bad breath, but it must be diluted before ingesting.
Topical: Because of its astringent qualities, apple cider vinegar can be beneficial for acne, managing foot odor and for reviving dull and limp hair. It should be diluted with water before applying.
Product Pick: DPHue Apple Cider Vinegar Hair Rinse
This rinse is one of my favorite recent discoveries. I use it as a shampoo and conditioner substitute when I'm short on time, or if I have a couple extra minutes in the shower I'll add a rich conditioner to the ends and leave both on for a few minutes. It thoroughly cleanses the scalp but somehow leaves hair feeling silky soft. It's also great for extending the life of hair color!
Price: $35 at dpHUE.com
Grapefruit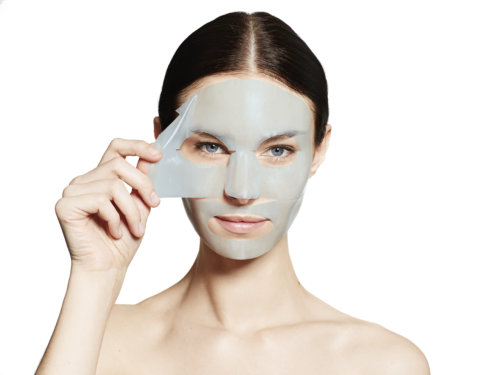 Ingested: This plump fruit contains high levels of vitamin C, which bolsters immunity. It's also been known to boost metabolism and burn fat.
Topical: Grapefruit contains antioxidants and natural exfoliants. You can use it directly on the skin to deep cleanse and exfoliate the skin. Add some sugar to the juice for a quick and easy scrub.
Product pick: Erno Lazlo Firmarine Hydrogel Mask
This single-use sheet mask feels and smells amazing and leaves the skin feeling firm, refreshed and invigorated. 
Price: $16 each or $60 for 4 at Nordstrom.com
Cucumber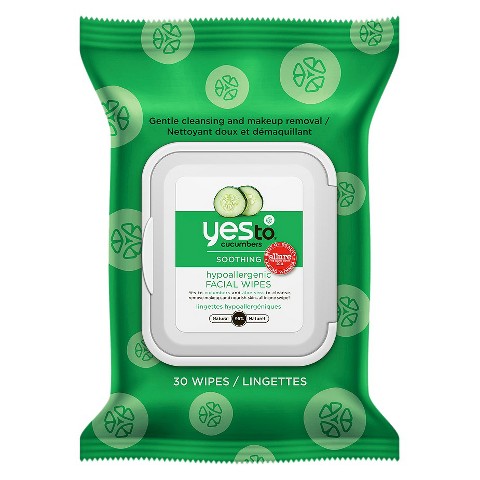 Ingested: Cucumbers are rich in water and fiber so they can help keep you hydrated and, well, regular. They also have several B vitamins, which are known to help combat anxiety.
Topical: Those images of people resting with cukes on their eyes? There's a reason for that. Cucumbers have hydrating, soothing and anti-inflammatory benefits.
Product Pick: Yes to Cucumber Soothing Hypoallergenic Wipes
These wipes will cleanse the skin, remove makeup and gently exfoliate. They're also nice to wipe down with after a hard workout, to cool and hydrate the skin. And they smell refreshing!
Price: $4.99 at Vitamin Shoppe
Aloe
Ingested: Aloe vera is high in fatty acids, vitamins and minerals. It is also a detoxifier and can help with digestion. It is not recommended that you ingest aloe every day for long periods of time, but it can be very beneficial in the short term.
Topical: You probably know this, but aloe is an excellent burn treatment. It's also very effective for a variety of other skin irritations, like eczema and psoriasis (it's literally the only thing that works for my husband's eczema). If you don't have an aloe plant at home, get one!
Product Pick: Nature Republic Real Squeeze Aloe Vera Peeling Foot Mask
If summer has done a number on your feet, treat yourself to these foot masks. Put your feet in the baggies, leave on for 60-90 minutes, remove and rinse. After a few days, your feet will start to peel. Pretty wild, but you will be delighted by the baby soft feet underneath!
Price: $15.89 for 2 sets at Amazon
Papaya
Ingested: These tasty, tropical fruits are loaded with vitamins and minerals. They are known to help maintain a healthy cardiovascular system and aid digestive issues. My friend and I both used the papaya chewable tablets for morning sickness and they helped!
Topical: Papaya has antioxidant benefits when used on the skin. It also contains papain, which is a natural exfoliant. Mash it up and use it as a mask!
Product Pick: Kohana Skin Pineapple Papaya Enzyme Masque
This clear gel masque utilizes papain (green, unripe papaya) and pineapple enzymes to dissolve dead surface skin. You can leave it on for 15 minutes or leave on a thin layer overnight. Either way, your skin will feel fresh, clean and soft after removing. A wonderful, mess-free treatment!
Price: $28 at KohanaSkin.com
Kale
Ingested: Kale is knows to be one of the healthiest foods you can eat. It is high in vitamins A, B, C, and K, and contains phytonutrients and omega-3 fatty acids. It can function as an anti-inflammatory, help build strong bones and vision and bolster your immune system.
Topical: When used in skin and hair care products, kale can encourage collagen production, increase cell turnover and it is an antioxidant.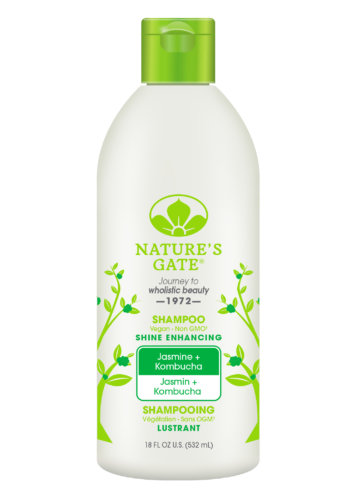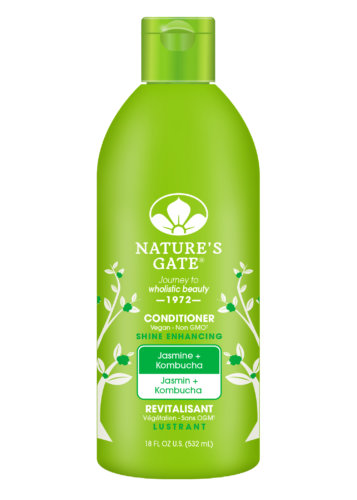 Product pick: Nature's Gate Jasmine + Kombucha Shine Enhancing Shampoo & Conditioner 
These yummy smelling hair products provide essential nutrients for healthy, bouncy hair and help hair look super shiny.
Price: $5.19-$5.21 at LuckyVitamin.com
Quinoa
Ingested: This tiny grain is practically bursting with protein, iron, magnesium…you name it.
Topical: This super food is high in antioxidant vitamins and proteins. It's not something that you'd want to apply directly to the skin, but in skin care products it is known to brighten the skin, calm acne and even help brown spots fade.
Product Pick: Skin Authority Beauty Infusion – Quinoa Avocado for Hydrating
Feeling dry? This lightweight liquid can be used as a hydrating primer under moisturizer or it can be blended into a moisturizer or foundation to bump up the benefits.
Price $49 at SkinAuthority.com