It's that time of year again….my once yearly eye exam with Dr. Susan Resnick (30 East 60th Street NY, NY). This year, as a new mom, I wanted to explore ACUVUE® options that fit my crazier-than-crazy lifestyle. With a newborn at home, I have time no time for extra steps and complicated routines so my conversation with Dr. Resnick addressed two concerns:
1. Extended Wear Lenses — Am I a candidate for those 30 day lenses I've seen on TV?
2. Dry Eyes — Ugh, why so dry all of a sudden? And what's the best option for my dry eye balls?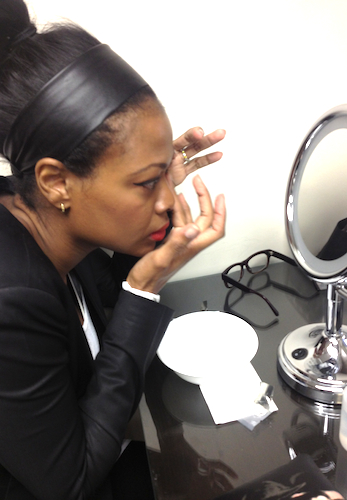 After an eye exam and chat with Dr Resnick, as it turns out, I am actually not a candidate for extended wear 30-day lenses. And the reason why has a lot to do with my second area of concern – 'dryness'. As a new mom, and a nursing mom, my body requires a great deal of moisture. Because I'm always either pumping or nursing, moisture is leaving my body at a steady rate — so this begins to explain my dry eyes situation — so extended wear lenses probably would not work for me…I'd likely be very dry and irritated all the time.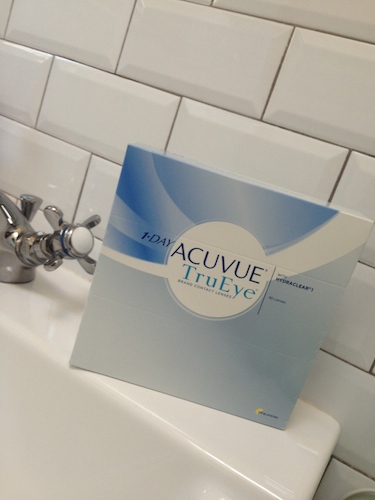 Alternatively, Dr Resnick recommended ACUVUE® TruEye daily wear lenses. Every day I pop in a fresh pair…this circumvents the whole dryness situation and also limits the opportunity for irritation. Sold!
So far, I've been wearing ACUVUE® TruEye for about a month  and they are incredible. A fresh pair a day makes a world of difference. My eyes don't feel dry or sensitive at all. I'm totally a daily wear girl forever more!
Want to win an ACUVUE® Prize Pack?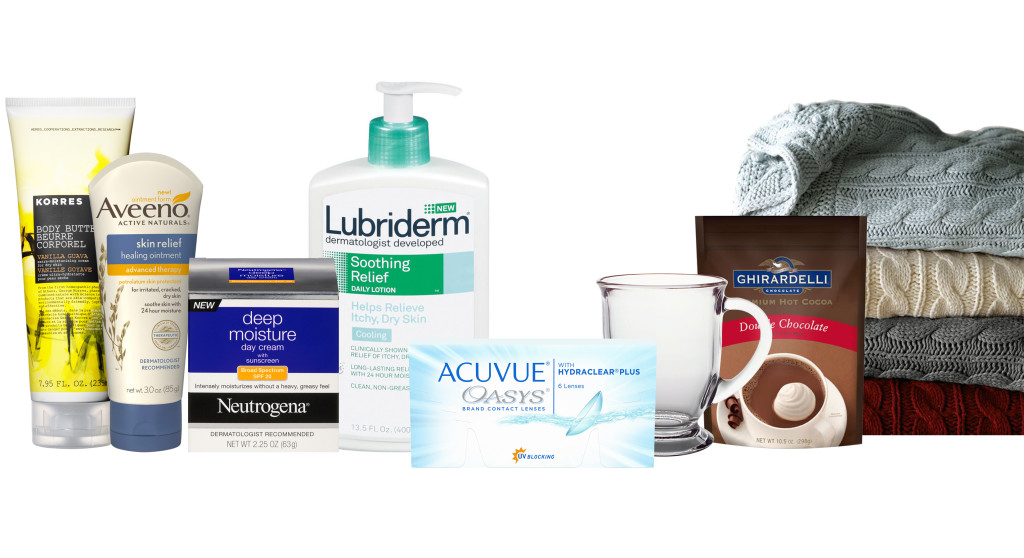 Prize Package
·         One month's supply of ACUVUE® OASYS® Contact Lenses (Exam and fitting fees not included. Winner must present current, valid prescription for ACUVUE® OASYS® Brand Contact Lenses.)
·         NEUTROGENA® Deep Moisture Day Cream with Sunscreen Broad Spectrum SPF 20
·         KORRES® Body Butter in Vanilla Guava
·         LUBRIDERM® Soothing Relief Daily Lotion
·         AVEENO® Skin Relief Healing Ointment
·         Cable Knit Throw Blanket
·         Hot Cocoa
·         Café Mug
How to Enter:
·         Watch the "What's Your Rub" videos on Facebook.com/ACUVUE and identify your rubbing style
·         Post your style on your social media site with hashtag #WhatsYourRub (This can be Twitter, Facebook or Instagram)
·         Leave a comment on this post
Contest ends December 15
 —
Giveaway/Contest Rules:
This contest is open to US residents 18 and older. If you have won a prize from ThisThatBeauty in the last six months you are not eligible to win. This prize cannot be redeemed for cash. The makers and manufacturers of the items being given away are in no way affiliated with this contest. While we do take every precaution to ensure packages are delivered to contest winners, we do not take any responsibility for items lost or stolen during the shipping process once we have confirmed shipment from our end.