Talk about a long overdue blog post. . . bad (busy, super pregnant) Blogger! I can't believe I haven't covered GIVE apparel meaning sooner.
I first learned of the chic, easy, lifestyle brand a few months back and I instantly fell hard for their ultra-confortable, yet (dare I repeat the word…) chic, versatile jackets.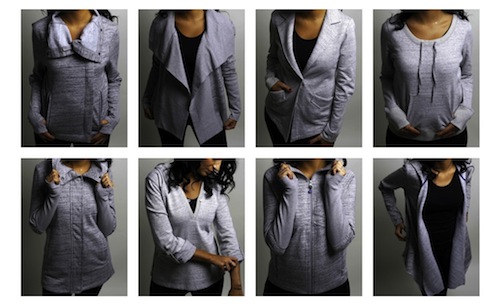 I first tried the Open Cardigan. . . and it was love at first wear. The girls at work couldn't stop complimenting me and I loved it! Not only because I like getting a nice compliments here and there…but because it gave me the opportunity to tell the girls at work a bit more about GIVE…and share that not only does GIVE make these incredibly, cool jackets — but for every item purchased, GIVE provides 100 liters of clean drinking water to a child in need. Now, how often do you get to highlight a fashion do-gooder?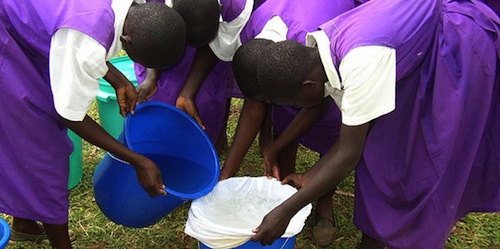 To date GIVE has provided more than 330,000 liters of clean drinking water.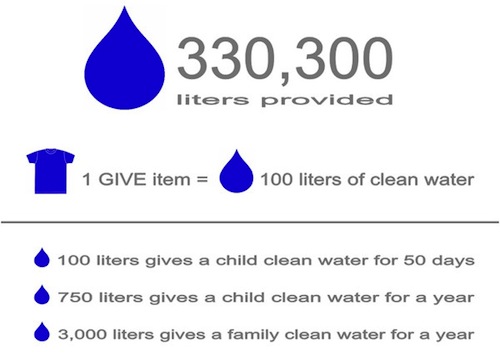 Here I am, earlier this year (before my bump was visible) sporting the Open Cardigan. I practically live in the Open Cardigan. And I have to tell you, now that I am weeks away from my due date, this cozy little cardigan still fits like a dream (size XS). It hugs and hangs beautifully. I wear it with absolutely everything. In the picture below, I paired it with leather shorts, tights and engineer boots. But now that we're wrapping up summer and the days are actually starting to feel quite fall like, I pair the Open Cardigan with sleeveless dresses, tank tops and silk pants, really….just everything!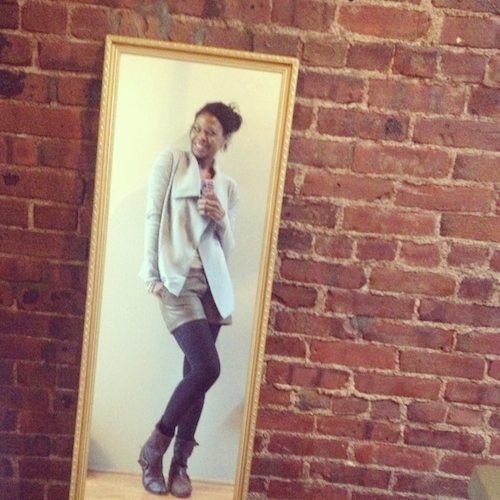 I am also particularly fond of the Moto Jacket. I mean…is it not just too cool for school?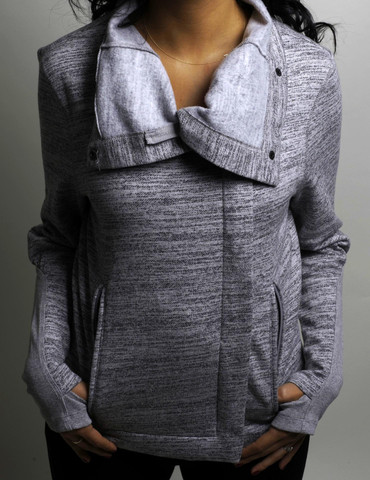 Again, I cannot believe I have not raved about GIVE sooner…charge it to my head and not my heart. As the collection grows, I greatly look forward to incorporating more GIVE musts into my wardrobe. The pieces are so effortless and easy to wear…you really want to wear them all the time — I know I do!
More about GIVE:
GIVE apparel meaning is a brand, made for an effortlessly chic lifestyle.
Our mission is to create apparel that seamlessly blends the casual, luxe lifestyle with effortlessly chic pieces that have meaning – we donate 100 liters of clean drinking water for every item purchased. The GIVE apparel meaning collection delivers versatility while focusing on comfort, high quality, and everyday functionality. From our effortless cotton cashmere blend sweater, to our ultra-comfortable fleece and french terry jackets, the GIVE apparel meaning collection features the trend essentials for every day – from Bikram to brunch or any moment in the day.