Not gonna lie — buying gifts for moms ain't easy. Most options feel very been-there-done-that..and end up tossed in the "useless stuff" drawer. While a cozy robe is cute, it's not life changing for mom. Your mommy friends deserve better than a robe. They deserve game-changing gifts that improve their lives  in a major way. Not feeling creative? Well, thankfully, I'm a cool mom (lol!), and I'm here to break it all down for you. Read on as I share The Cool $hit Moms Really Want This Christmas…..
All the Bath Bombs…(but also a hotel stay)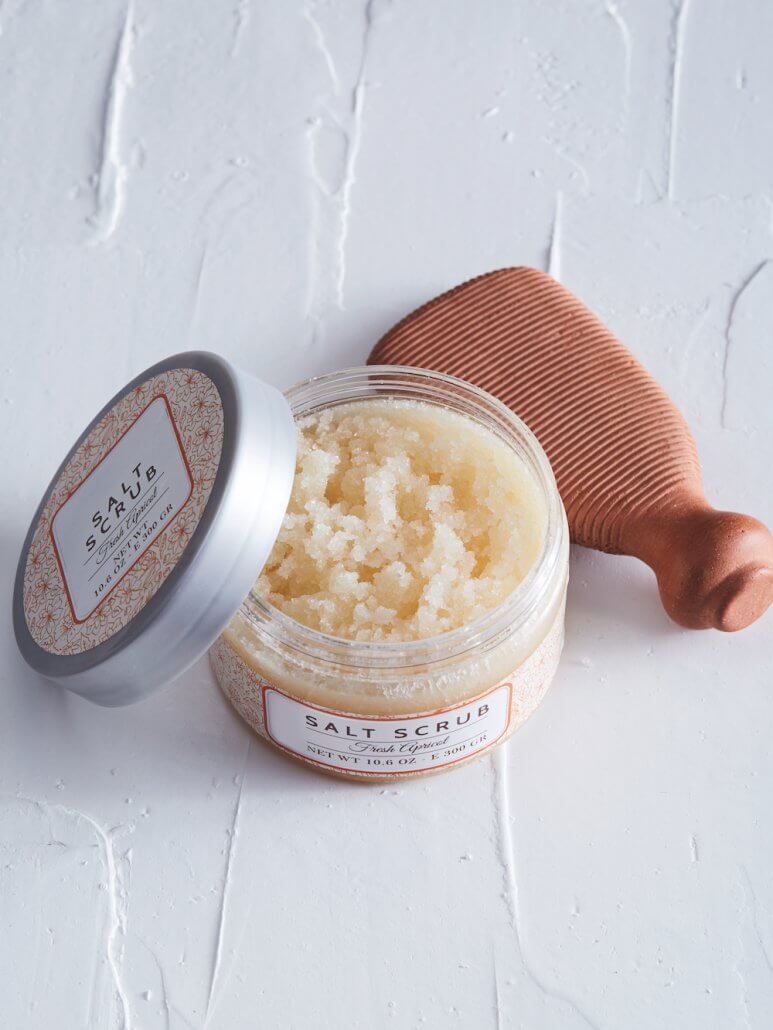 Let's be honest — most already moms have bath bombs (in fact, these are my favs by Treets Traditions) . But what we don't have is a kid-free tub to use them in. So, if there's a dear mommy friend in your life, go to Ulta between Dec 1 and Dec 31 and cop Treat Traditions 30% off sale. Tuck the bath bombs  in a pretty basket along with a bottle of champagne, a free one night hotel stay and an offer to babysit. If you want to amp up the spa focus of your gift, visit your local Marshall's and curate an assortment of salts, scrubs and masks….you know — the kinds of things your mom friend never has time to do on a day-to-day basis. The bath & body section at Marshall's is simply irresistible and super affordable. You got this!
Psst: If the cost of products plus hotel is a lot to ask, my solution is to go in on the gift with a couple of friends and split the cost. But whatever you have to do to make it happen, just MAKE IT HAPPEN. Trust me – there's a mom in your life who NEEDS this!
Instacart

Mannnnnn, listen. Instacart has saved my LIFE! The super easy-to-use app allows me to shop from as many as 5 stores in my neighborhood and pay for it all on one receipt. Most times my food is delivered within 2 hours. This saves me, probably, 10 plus grocery shopping hours a month and untold hours of grocery-shopping related stress (i.e. annoying people, traffic, car mileage, and did I say annoying people and traffic?). My monthly membership is approximately $14 a month, which allows unlimited deliver. Be a pal and gift a deserving mom like 6 months of this service. (Use code FWALKER10615B to save $10 on your first order.)
Minibar
Bring. Me. My. Wine! Minibar is a wine, beer and liquor delivery app. So much easier than going to the liquor store…which is totally a challenge when you're out with a small child. No judgement — but I can't be that mom in the liquor store with my kid. So, Minibar is perfect for speedy wine deliveries. The selection will please the snobbiest of snob, and the weekly discount codes will keep her coming back. I highly HIGHLY recommend gifting your mommy friends at least one month of service. (Use code FW085040 for $10 off your first order.)
Blow Her Mind With A Little Luxe
I adore small doses of luxe. And Christmas is the perfect time to spoil your mommy friends with little luxe treats they'd NEVERRRR buy for themselves. I think $50 is about the right amount to spend. Spoil her silly with Rouge Louboutin Metalissime Nail Colour ($50). The rich, metallic effect red is formulated with special red pigment that intensifies the richness of the red. I'm not quick to call a shade "universally" flattering, but I have to tell you, I don't think you can go wrong with this luminous red.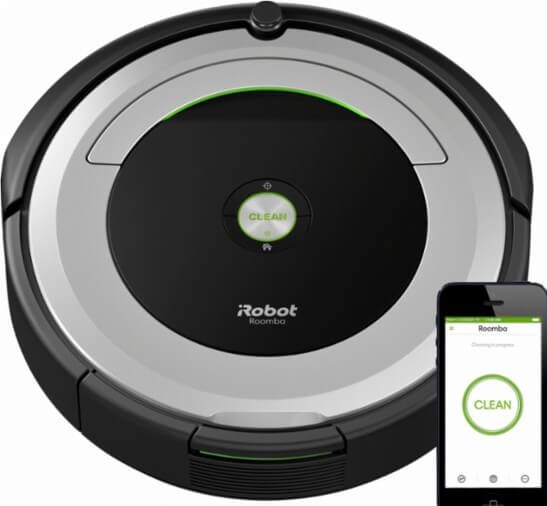 Momma needs a helping hand and this is it. All she has to do is set this little mini robot to CLEAN and voila — clean floor happens. Hair, dust, debris, kiddy cereal…it all goes bye bye in a flash. And as a mom who hates cleaning…thank you in advance! (Amazon.com $299)
She's all about her manicure and her pedicure, but now it's time to level up your momma bestie and hip her to — the"Vanicure". Yes, that's maintenance for the V area. The Perfect V is a whole new beauty category that your mommy friend doesn't even know exists but, you're about to change all that. The Perfect V products are ideal for post-hair removal or anytime you want to pamper your V area. Here's what she needs to know: all products are Dermatologist and Gynecologist tested to soothe, calm, and refresh. Trust me, she's going to love Perfect V!
What I Love From The Perfect V
I am SO happy to have discovered this innovative line of products designed to care for the V area. I'm especially in love with the chic and discreet aloe infused VV Beauty Sheets ($24). In addition to aloe, the sheets contain:  sea buckthorn, bilberry, arctic cloudberry, elderflower and lingonberry extract. All powerful antioxidants that help to nourish the V. The  VV Beauty Sheets are individually wrapped and perfect for post-gym or for those super early mornings (or late nights) when there's no time to hit the shower (TMI? Sorry, this is real life!). I'm also very into the pH balanced and nourishing Beauty Mist ($25). I'm a mist girl at heart, so a V area specific mist is a no brainer. There are several other products to discover.  (Use code thisthatbeauty for a free gift with purchase.)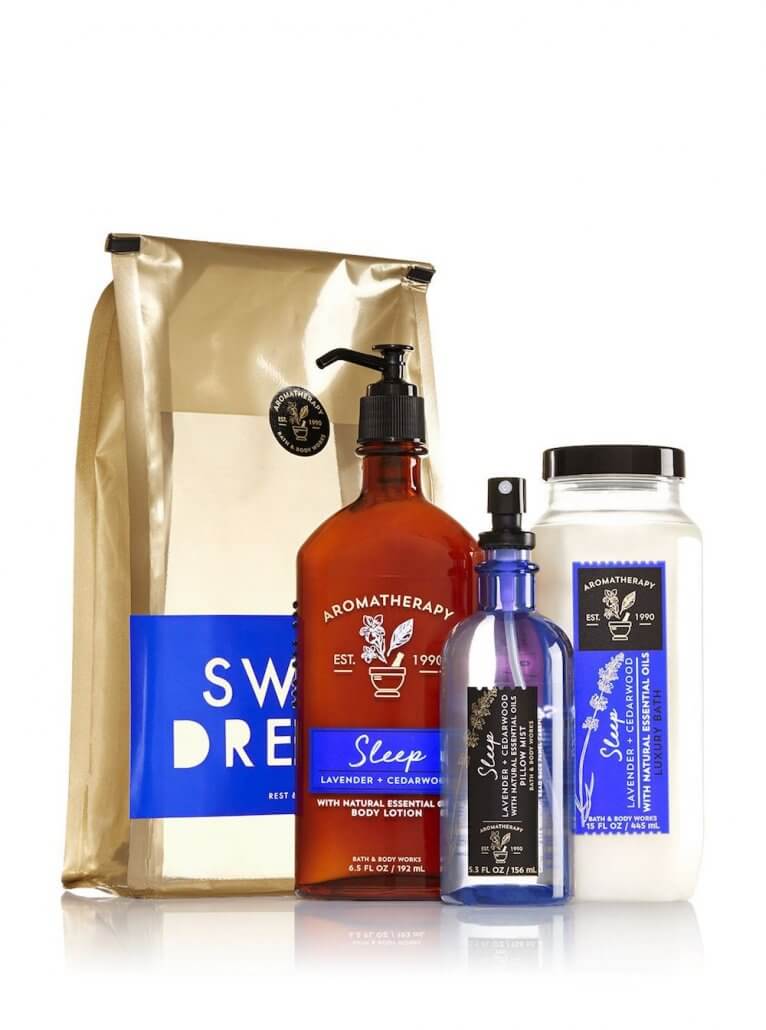 Bath & Body Works Sleep Lavender and Cedarwood Gift Set
It's always a good time to indulge your mommy friends in some sleep inducing beauty. Bath & Body Works Sleep Lavender and Cedarwood Gift Set contains everything she needs to keep calm and go to sleep. Every product in the kit contains Lavender Oil for a restful sleep and Cedarwood Oil for a calm mind. (bathandbodyworks.com, $60)
***
This post is sponsored. Opinions are all my own. Thank you for supporting the brands that help make ThisThatBeauty possible.
xoxo, Felicia