When it comes to skincare issues, I sometimes say that I've experienced it all . . . adult acne, post acne-scarring, hyperpigmentation, excessive oiliness, excessive dryness, uneven skin tone — yup, my skin's been through a lot. And it is through this process of learning about and treating my skin that I've learned to face (no pun intended) a few things. Despite all of my skin's "issues" it's still my skin, and I need to love and accept it. Be kind to it. Be patient with it.. . . easier said than done, but this is the truth. One issue I've never dealt with, though, is rosacea – a chronic inflammation of the skin that leads to excessive visible redness. Again, while I've never personally experienced rosacea, given all of the aforementioned skin conditions that I have dealt with, I can certainly empathize.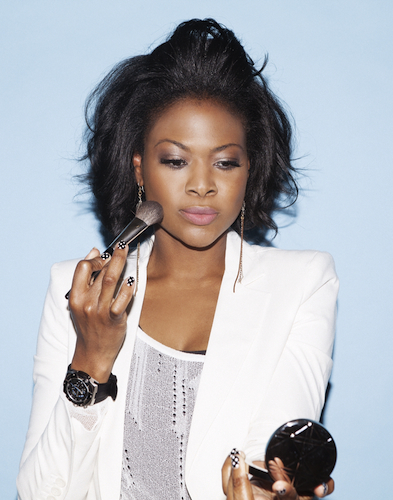 So when Galderma approached me to share information on Mirvaso, a FDA-approved treatment for the persistent redness of rosacea, I happily accepted their offer. And not because I'm hard up for sponsored posts (If only you knew the amount of offers I regularly roll my eyes at and politely say "no thanks"), but because ThisThatBeauty is, and has always been about sharing pertinent skin care information. So while rosacea might not be my personal struggle, I do acknowledge that an estimated that 15MM Americans are affected by this condition – and surely a few of those folks read this blog.
Because Rosacea is characterized by redness, many women try to get by by covering it up with makeup. And that's just a bandaid, not a solution. Mirvaso topical gel, 0.33%* is fast-acting andprovidess same-day relief that can last up to 12 hours.
For additional information, visit: http://mirvaso.com/
Enter Break Up With Your Makeup contest for a chance to win a trip to the Emmys in Los Angeles: http://mirvaso.com/sweepstakes?v=1
Important Safety Information
Indication:  Mirvaso® (brimonidine) topical gel, 0.33% is an alpha adrenergic agonist indicated for the topical treatment of persistent (nontransient) facial erythema of rosacea in adults 18 years of age or older.  Adverse Events:  In clinical trials, the most common adverse reactions (≥1%) included erythema, flushing, skin burning sensation and contact dermatitis.  Warnings/Precautions:  Mirvaso Gel should be used with caution in patients with depression, cerebral or coronary insufficiency, Raynaud's phenomenon, orthostatic hypotension, thromboangiitis obliterans, scleroderma, or Sjögren's syndrome. Alpha-2 adrenergic agents can lower blood pressure. Mirvaso Gel should be used with caution in patients with severe or unstable or uncontrolled cardiovascular disease. Serious adverse reactions following accidental ingestion of Mirvaso Gel by children have been reported. Keep Mirvaso Gel out of reach of children. Not for oral, ophthalmic, or intravaginal use. You are encouraged to report negative side effects of prescription drugs to the FDA. Visit www.fda.gov/medwatch or call 1-800-FDA-1088.
Disclosure: This post was sponsored by Galderma Laboratories L.P. through their partnership with POPSUGAR. While I was compensated by POPSUGAR to write a post about Mirvaso, all opinions are my own.