I'm not sure you're aware but fall is skincare season (unofficially).  If you have been reading this blog for even five minutes, you know we are slightly obsessed with skincare.  Since it's skincare season, I've partnered with the skin care gurus at J&J Skincare to share with you some tried and true Neutrogena, Aveeno and RoC products as well as share some amazing deals on these products going on now at a Target near you. Ready? Let's go!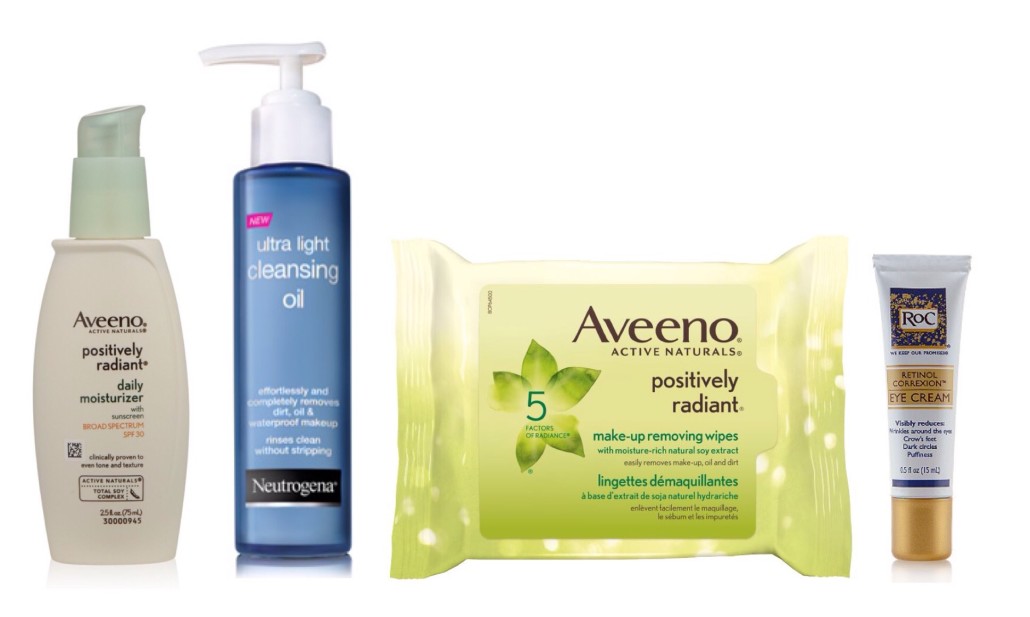 Y'all know I am all about brightening. I seriously want to be as bright and glowy as a light bulb and that means working in brightening products at every step, including my makeup wipes. After long days at work and coming home to a husband and a toddler sprinting from one end of the house to the other, it's sometimes feels impossible to get a full multi-step skin care routine going. On those days one or two Aveeno Active Naturals Positively Radiant Makeup Removing Wipes does the trick and I can slather on moisturizer and hit the hay in record time.  (Target.com, $6.49)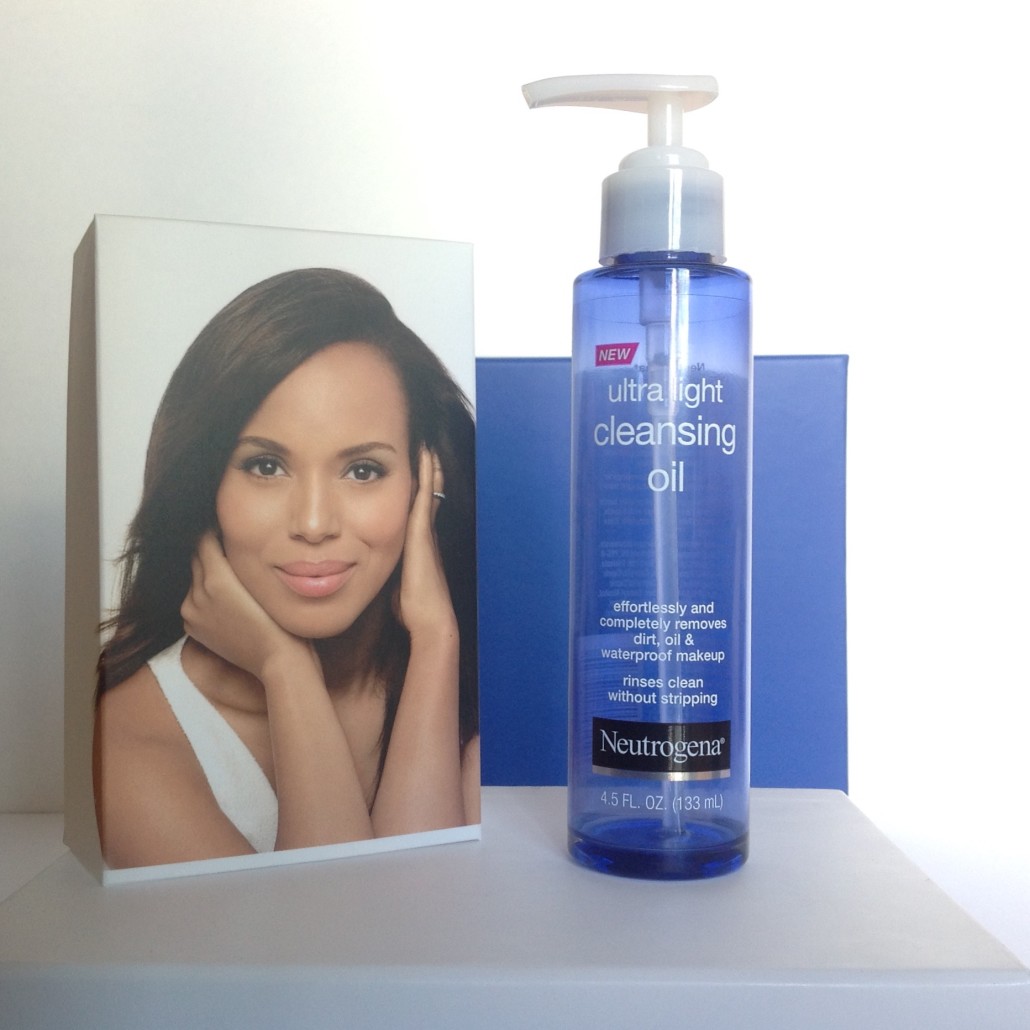 Neutrogena Ultra Light Cleansing Oil is amazing! It is formulated to work on dry skin to loosen makeup and dirt when massaged over the face. Add water and the oil emulsifies into a creamy liquid allowing you to rinse away all impurities leaving clean skin behind.  Check out our review here. (Target.com, $8.99)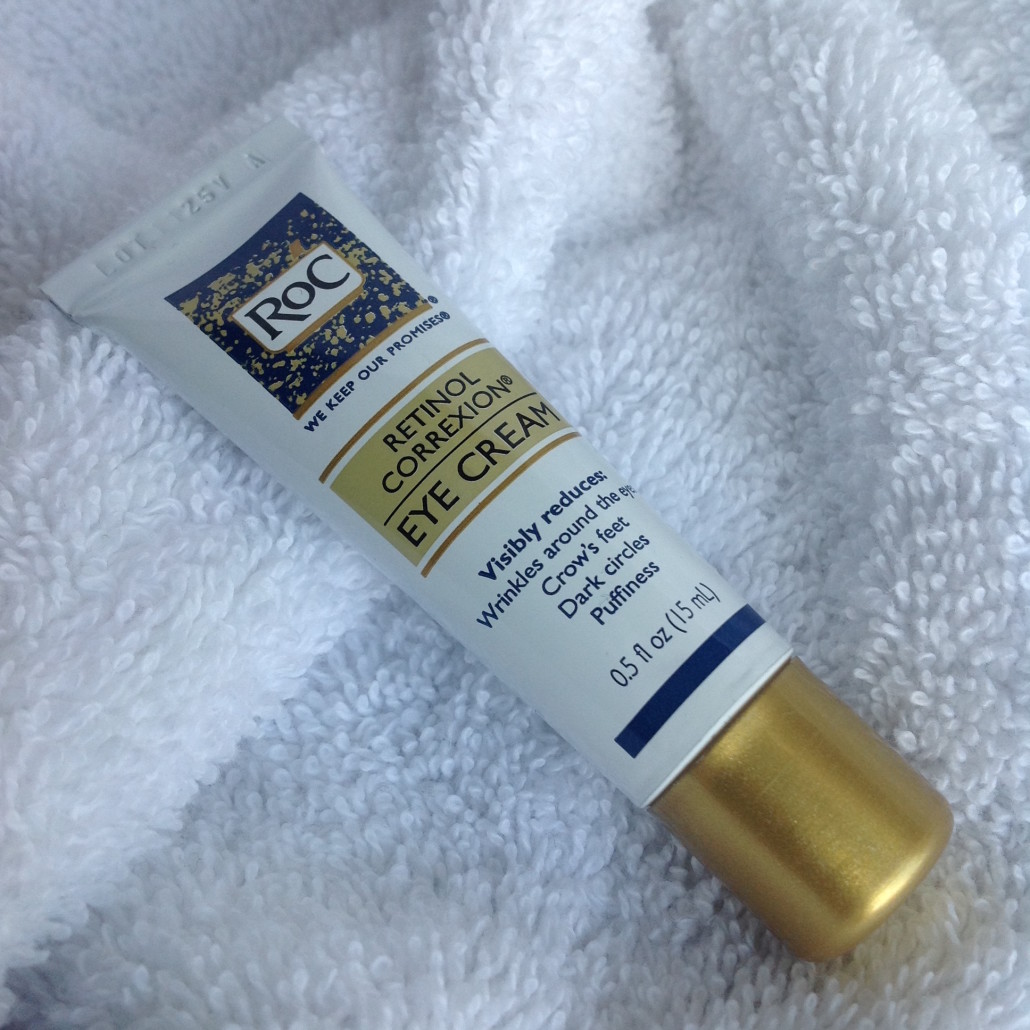 A great eye cream is a must. Especially as you cross the line into your thirties and beyond.  If you are in your 40s, like moi — you might start looking for a product to do a bit more heavy lifting (get it?)  RoC Retinol Correxion Eye Cream is definitely up to the task. It's a clinically proven, non-greasy formula that works to reduce wrinkles, crows feet, dark circles and puffiness around the eyes.  (Target.com, $19.99)
Who would I be if I didn't mention the biggest anti-aging product on the market?  What's that, you ask? SUNSCREEN! A broad spectrum sunscreen is a must 365 days of the year. Aveeno Positively Radiant Moisturizer SPF 30 is a lightweight oil free formula that works on all skin tones. Yes, Brown Beauty, I'm looking at you, too.  It uses Total Soy Complex to nourish, moisturize and revitalize skin and natural light diffusers to even skin tone and restore radiance. (Target.com, $12.79)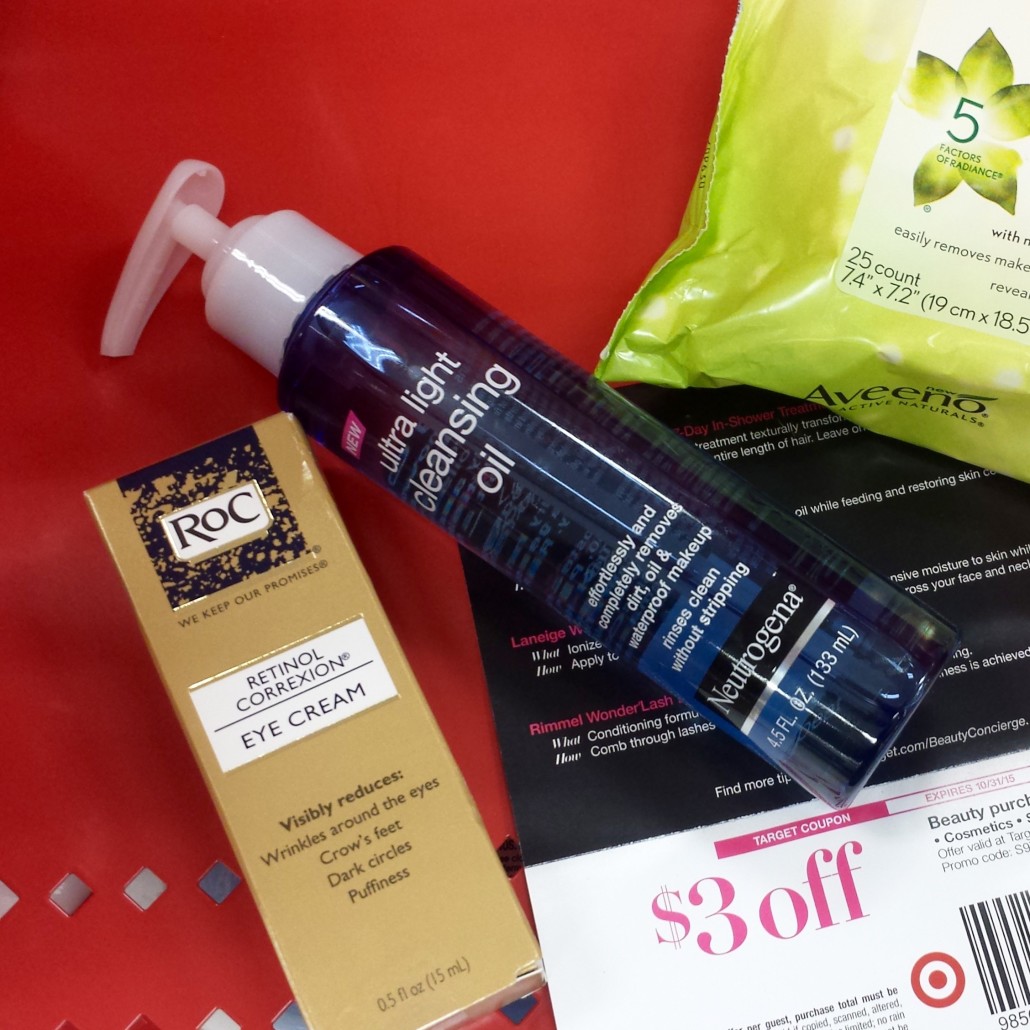 If you haven't already tried these products, this is the perfect time to pick them up. During certain weeks from now through the end of October, Target is offering deals on select Neutrogena, Aveeno and Roc products. If you are like me you are in Target at least once per week, so, be sure to check out the special displays in the beauty section and also keep an eye out for a Beauty Concierge (only in select Targets, find one by entering your zip code here) who will be able to help you with product selections, samples and even coupons.  
Timeline for Sales at Target Stores:
October Week 1 (10/4-10/10)  – Neutrogena 5% off
October Week 4 (10/25-10/31) –Aveeno at 5% off for this ad week
Have a Neutrogena, Aveeno or RoC product you want Team TTB to test?  Leave it in the comments below.
---
This post is sponsored by Neutrogena. As always, all opinions are my own. Obvi.