The Korean beauty boom has us all abuzz and there's nothing from that market growing faster than facial sheet masks.  With the ease of use, convenience, range of cost and efficacy, I can definitely see why so many have fallen in love with this trend.  While facial sheet masks are nothing new, it seems there is a new brand or type hitting the market every week! With so many options, it can be a little difficult to make your way through the noise to find something that truly works. I'm here to help you with that — here are 4 Facial Sheet Masks that really work.
Karuna Age Defying Face Mask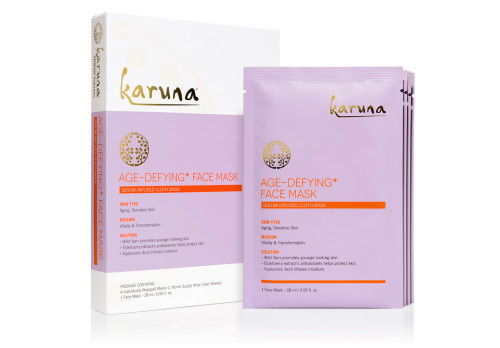 Infused with wild yam, elderberry and hyaluronic acid, this mask is formulated for aging sensitive skin but works great on my combination oily (not so old) skin. It leaves my skin moisturized and radiant but not oily. If I'm going to be doing my makeup for an event (aka going extra hard on my beat), I'll do a mask right before I have to put on my makeup. It somehow makes my makeup look that much more flawless — proof that moisturized skin is best when applying makeup.  $28 at Ulta.com (Pack of 4)
Leaders Moisturizing Recovery Mask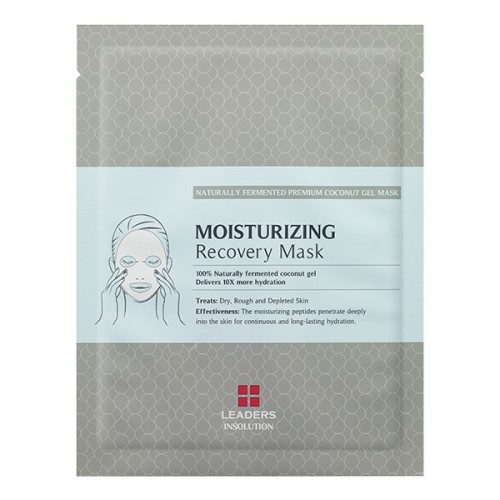 This mask is made from all natural fermented coconut juice. According to the manufacturer, that makes it 10 times more hydrating than a cotton mask. (I have tried both cotton masks and biocellulose masks and I do prefer the biocellulose masks because they contour to the face better than cotton.) The biocellulose material used to make this mask allows it to mold almost seamlessly to to my face, maximising the serum's ability to penetrate the skin. $68 at www.leaderscosmeticsusa.com (Pack of 10. Also available in singles. Use code COCOTIQUE for 20% off)
SKII Facial Treatment Mask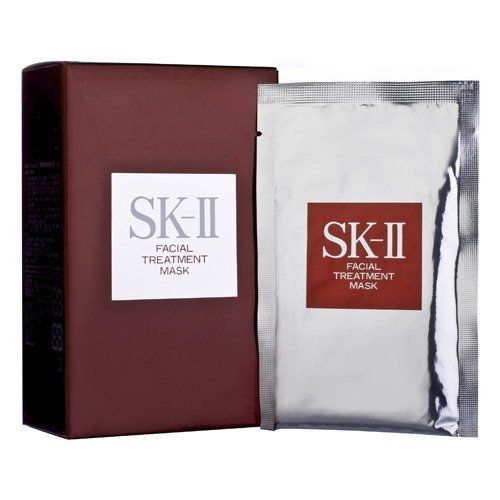 This mask is something of a cult favorite.  It's a cotton mask that uses Pitera,  "a blend of vitamins, amino acids, minerals, and organic acids" that works to rejuvenate the skin's surface. Skin appears brighter and more moisturized after just one use. It does leave a bit of a film on the exposed areas of the face (areas not covered under the mask) so be sure to wipe those areas after removing the mask. $95 at www.Sephora.com (Pack of 6. Also available as singles and packs of 10.)
Revelations RX Deep Hydrating & Brightening for Face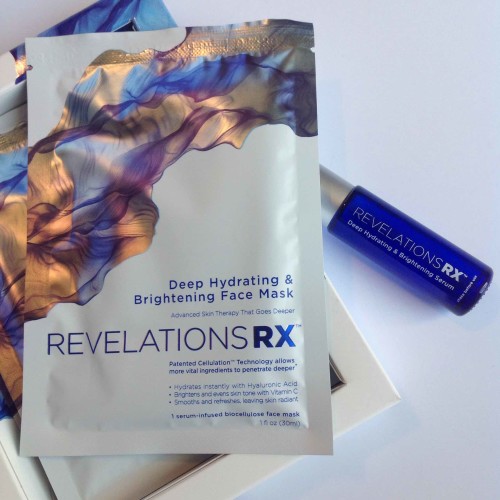 What do you get when you mix hyaluronic acid, argireline, aloe vera and vitamin C to the serum infused in a biocellulose sheet mask?  Improved tone, texture and hydration — and that's exactly what you get from Revelations RX Deep Hydrating & Brightening for Face mask. When applied for 20-30 minutes, the mask gives skin an instant temporary brightness and plumping from the moisture, but with continued once weekly use you will notice improved skin tone and texture. $60 at Revelationsrx.com (Pack of 4. Also available as singles.)
What's Your Favorite Facial Sheet Mask?