When I say there is a subscription box for everything, I mean it. Outside of the popular beauty box subscription, there's a box for puppies, periods and perfumes…and that's just three from the P category. With that being said I have to admit that I LOVE subscription boxes.  In today's consumption economy I can sample an amazing array of items from a single mailing, usually at a significant discount to the value of the individual items in the box. FabFitFun is no different.   
FabFitFun is a seasonal subscription box that does mailings every three months for a subscription fee of $49.99 seasonally or $199 annually. The items in the box are hand-picked by the FabFitFun Team and include a "mix of beauty, fashion, fitness, wellness and home products that help you feel good from the inside out."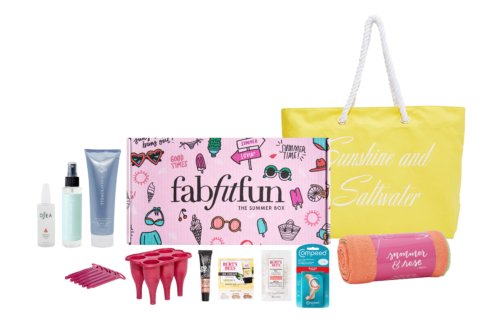 The summer 2016 Box was LIT! It included 11 items, 7 of them full size products, with a retail value of $228. (Remember, the box is only $49.99 per quarter, so that adds up to major savings.)
Below are My Favorite Products from the FabFitFun Summer 2016 Box: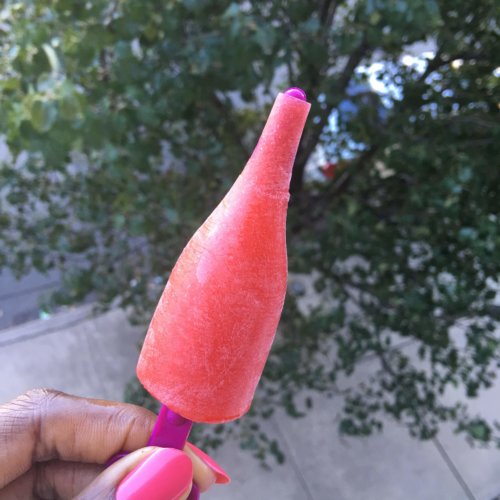 I'm a sucker for DIY projects and the Betchsicle Ice Pop Molds allow me to get my DIY on but also pair it with my love of cocktails.  Ow! The tiny popsicle molds are super easy to use.  My first go with them was strawberry margarita — a refreshing tasty treat with just a touch of Tequila. If you are not adventurous but want to make your own Betchsicles, there are a few recipes included in the box.  $19 (On Sale now for $9!)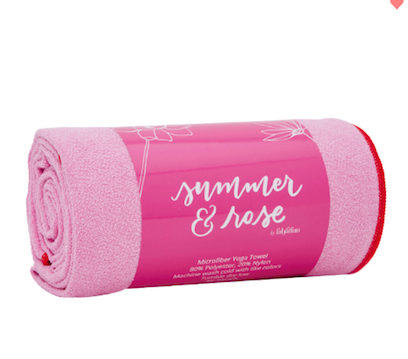 I have to start by saying I don't do yoga. However, when I hit the gym I thoroughly spray and wipe down the mats before use.  With the Summer & Rose Yoga Towel  I can simply lay it over the mat and get my floor exercises on without fear of randomly picking up some gross gym germs.  Not only is the towel moisture wicking, but it has a little motivational message to push me on to that 7th pushup. (Not a typo, I actually meant 7th -_-) $36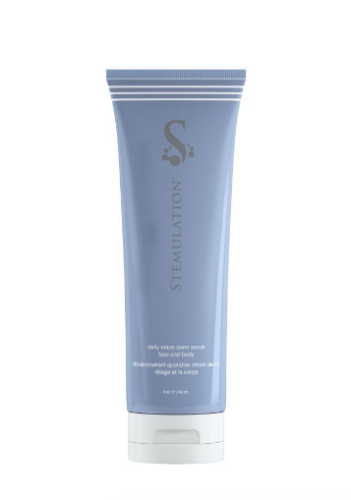 I love to exfoliate. However, I limit face exfoliation to once or twice per week even when the product suggests daily use, as is the case with the Stemulation Daily Micro Derm Scrub. This product also works for the body (as do most scrubs) and it's 8 ounces, so you can definitely get several full face and body scrubs from it before it's all gone. $34  (On sale now for $14!)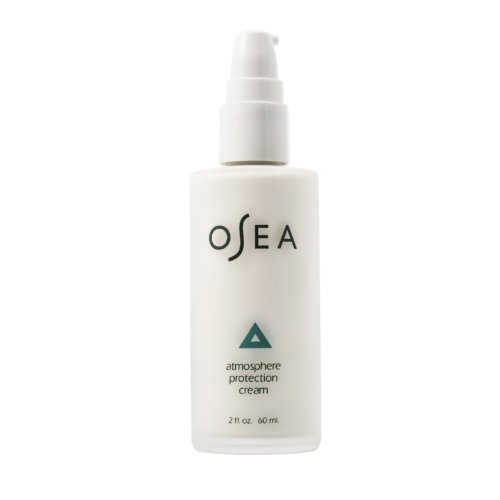 The name of this led me think it contained SPF, but alas, I was wrong.  What it does contain is amazing mix of organic botanicals that combine to make a lightweight cream that leaves skin hydrated but not greasy.  During the day you can use Osea Atmosphere Protection Cream under your SPF.  $48
Other products Included
Trina Turk Canvas Tote $55  (On Sale for $29!)
FabFitFun Everyday Beach Wave Spray $18 (On sale for $9!)
Burt's Bees BB Cream (Sample. Not in all boxes)
Burt's Bees Cleansing Oil (Sample. Not in all boxes)
Compeed Instant Blister Relief (Sample. Not in all boxes)
Hello Fresh $35 Off First Box Promo
The complete Summer Box is no longer available but all the items are available on the FabFitFun website and as noted above, some of them are on sale. 
The fall box, which is shipping soon, promises to be jam-packed with an abundance of great products at an incredible discount, so be sure to check out FabFitFun.
BOTTOM LINE: If you're fabulous, into being fit and having fun, I think THIS box might be THE box you have been looking for…in the vast ocean of subscription boxes.