The shelves of beauty retailers, department stores and drugstores are practically overflowing with beauty gift sets of every size, shape and configuration. Where do you even begin? Whether you are shopping for your favorite beauty junkie, or for yourself, we've found some gift sets that are a cut above the rest and a great value!
SKINCARE
Tata Harper Glow on Demand Set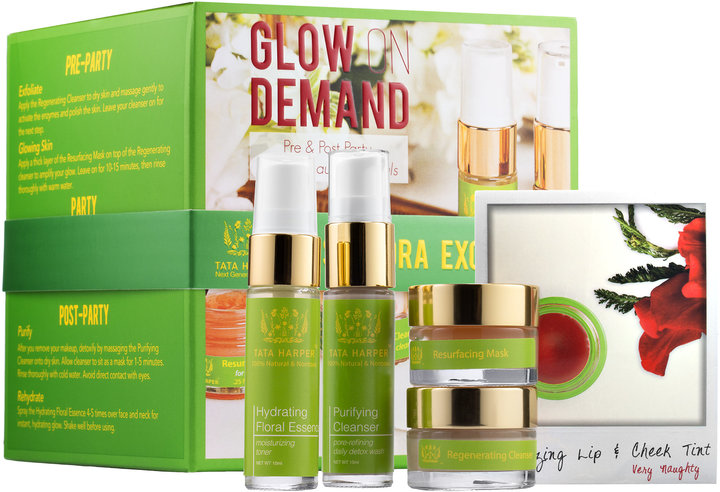 I fell in love with Tata Harper skin care earlier this year and this set is a great intro for someone who is new to the brand (or needs travel sizes of their fantastic products). The five-piece collection includes travel sizes of two cleansers, a mask, a moisture enhancing toner and samples of lip & cheek tint in Naughty. $48.00, a $62.00 value at Sephora
Dr. Dennis Gross Skincare Age Defying Solutions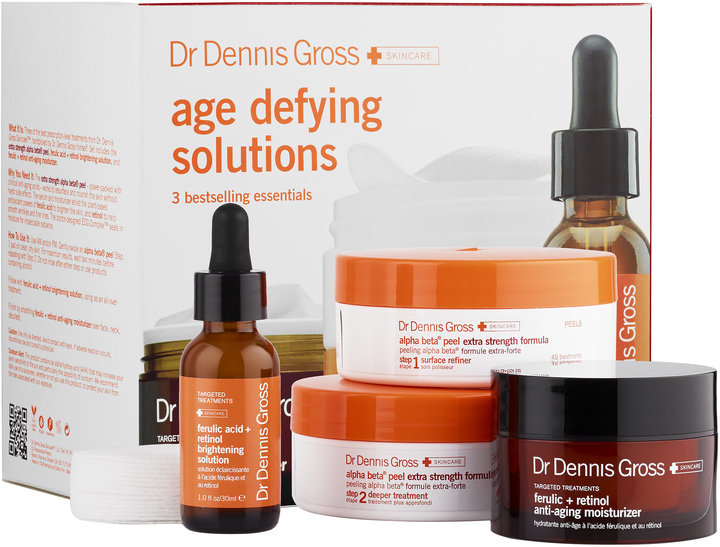 This kit includes three fan favorite anti-aging products that are antioxidant-rich and formulated to exfoliate and even skin's texture and tone, as well as nourish, hydrate, and reduce the look of wrinkles. With continued use skin will be smoother and brighter overall. $185.00, a $275.00 value at Sephora
MAKEUP
Edward Bess Expert Eye Edit Gift Set
This chic set contains the essentials for a gorgeous everyday eye.  The neutral, matte shadows are velvety and blendable for easy application and the dual-ended liquid/crayon liner is perfect for a soft or amped up look. $52.89, a $58.50 value at QVC
LORAC Love, Lust, Lace & Alter Ego Lip Gloss Set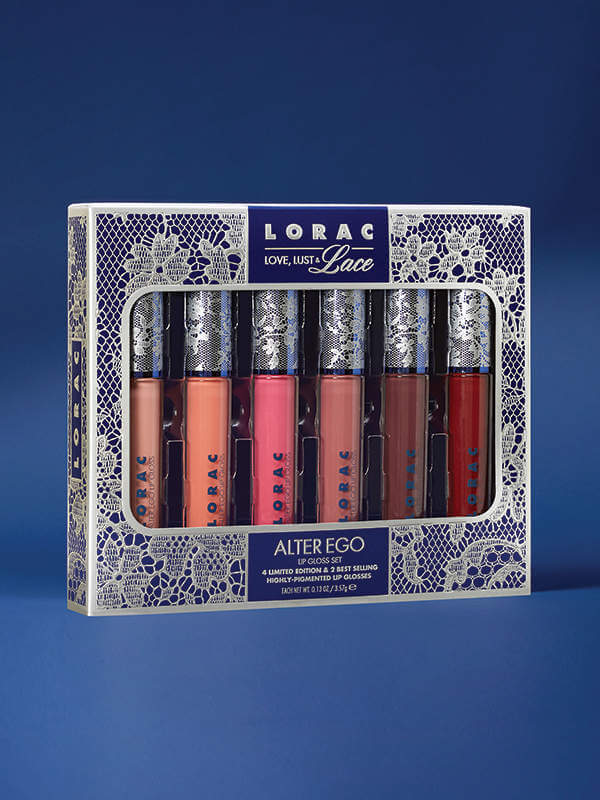 Six fabulous full-size glosses for $25…amazing!  The set includes a beautiful range of wearable shades in a full-coverage, nourishing lip gloss formula that is loaded with vitamins and super fruits.  $25, a $90 value at Ulta
CLINIQUE Pretty Wow, Pretty Now Color Set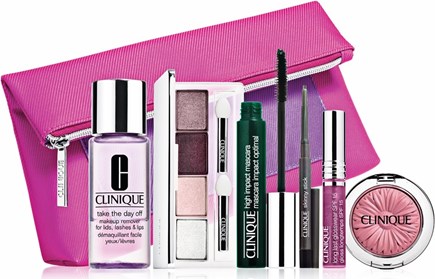 This set has everything you need to get your eyes, lips and cheeks popping. Not only that, it includes a handy makeup pouch and Clinique's best selling Take The Day Off Makeup Remover For Lids, Lashes, & Lips. $25, a $100.00 value at Nordstrom
HAIR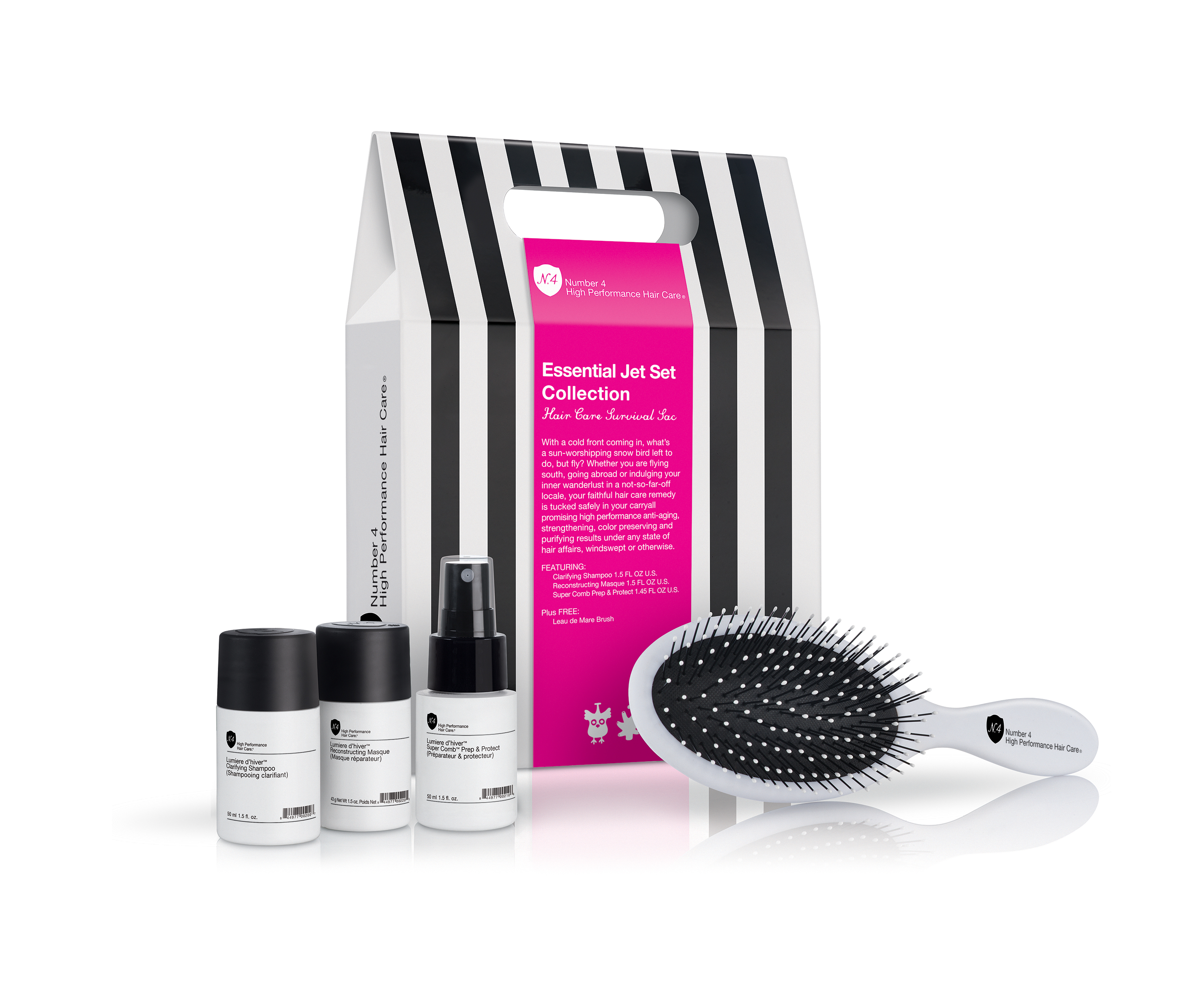 Packed in a cool pouch, this set contains unisex, luxurious essentials for hair grooming on the go; shampoo, hair mask, leave-in conditioner and detangling brush. $25 at Number4Hair.com
Drybar Peace On Earth Good Hair to All!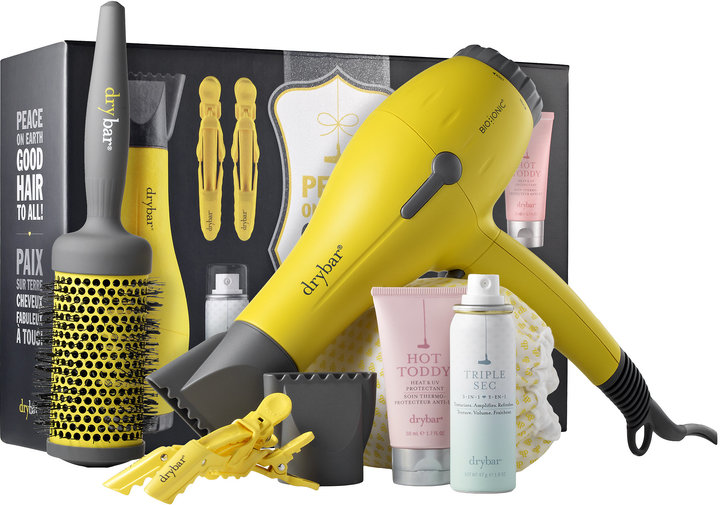 With this kit bad hair is something that can be left in 2015.  It features, a blow dryer, clips, styling products and even a shower cap to preserve your blowout.  $199.00, a $290.00 value at Sephora.
FRAGRANCE
Vince Camuto Rollerball Coffret Set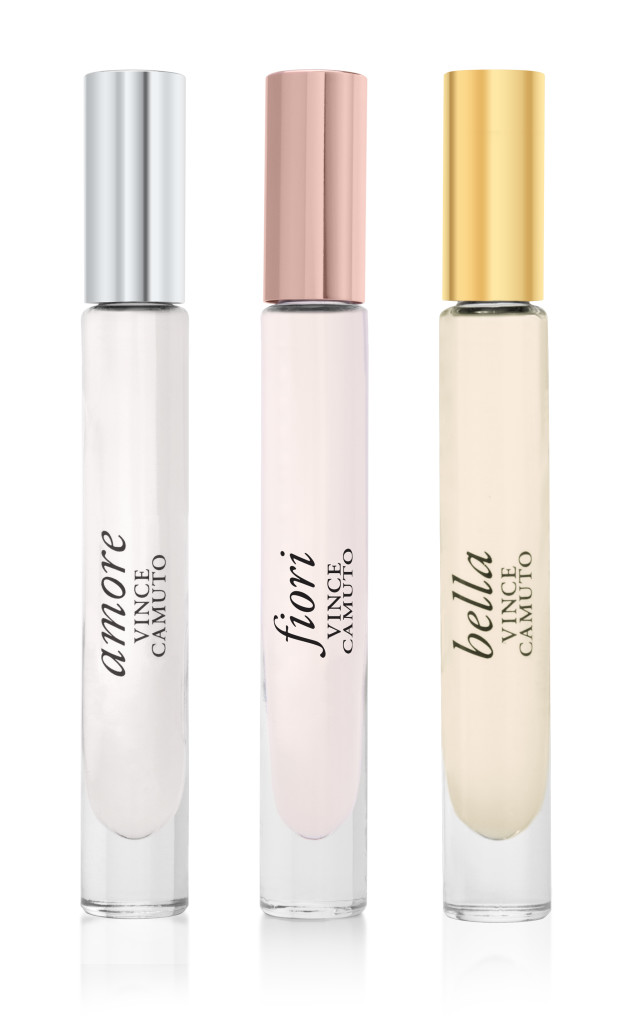 I'm not usually one for gifting fragrance because it's so personal, but this set contains three lovely scents to choose from: Flori, a light, floral with a touch of fruit and wood, Amore a fruity oriental and Bella, a light, spicy floral.  $35.00, a $66 value at Macy's
Clean Reserve Six Piece Travel Spray Layering Collection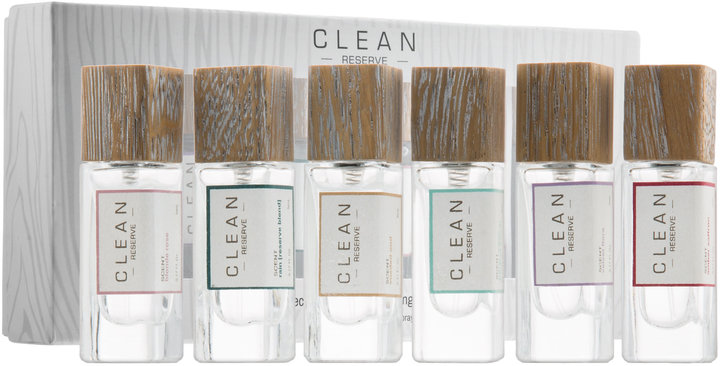 This set contains six individual linear fragrances that are great on their own but work well layered in any combination that comes to mind.  This is ideal for a fragrance lover who likes a sophisticated clean fragrance but also likes to experiment.  $45 a $75 value at Sephora
BODY CARE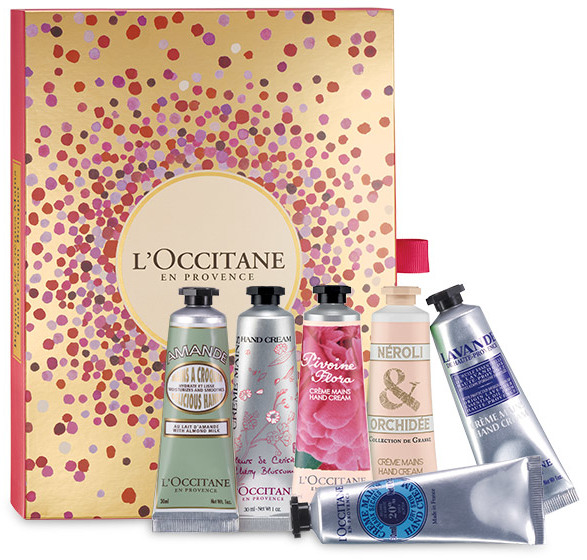 Contains 6 of L'Occitane's amazing hand creams.  If you don't want to give one person the who set (keep it for yourself) or break it apart and use it as stocking stuffers.  $54.00, a $72.00 value at L'Occitane.com
The four products in this set infuse notes of coconut and coconut milk, almond, vanilla, heliotrope and musk rich, luxe and sensual experience.  It's like dessert for the body. $67.50,  a $109 value at Nordstrom.com
Juara Coffee & Crème Skin Smoothing Body Ritual Set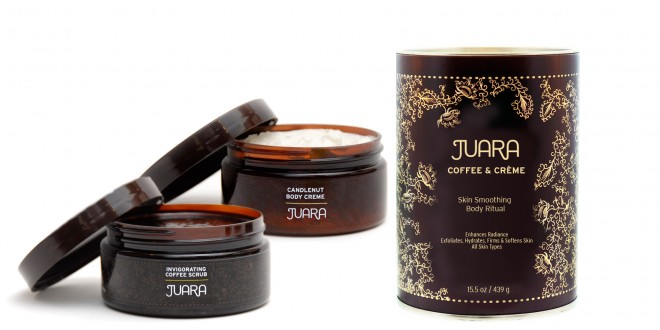 This full-sized Invigorating Coffee Body Scrub and Candlenut Body Crème are nestled in a cute tin, ideal for gifting! These products will leave the skin feeling baby soft and smelling spectacular. $54 at Bloomingdales
This magical box is pre-wrapped and is packed with 10 amazing products, including bath bombs, shower jelly, soaps and pumice powder.  After bath time with these products you, your friend or loved one will not only feel clean but be in a great mood!  Lush Fresh Handmade Cosmetics, $89.95
MEN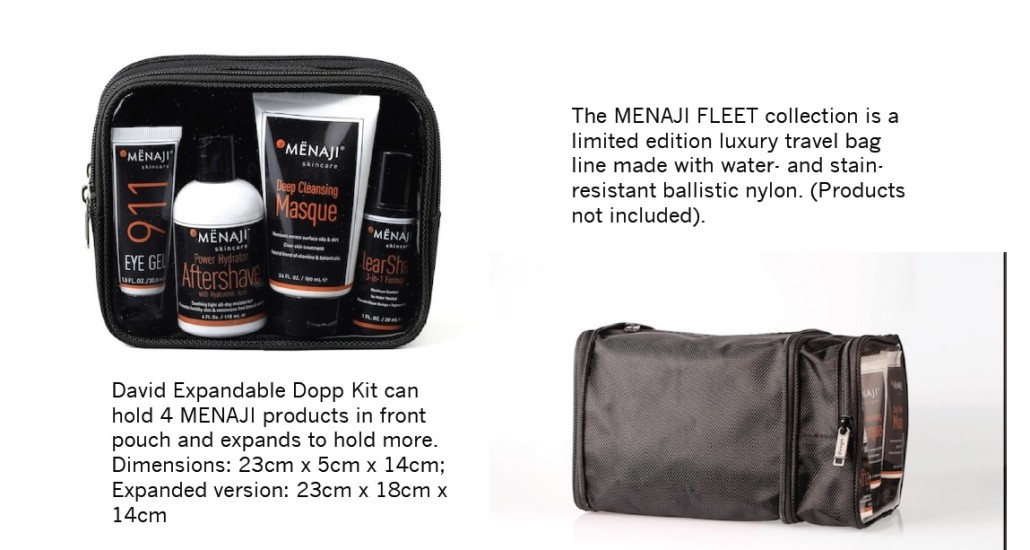 This clever bag expands to make room for all his other travel necessities, and contains an eye gel, aftershave, cleansing masque, and rinse-free shave gel of impeccable quality for your special guy. ($95, a $135 value) at Menaji.com