When it comes to giving gifts this holiday season, not everyone can ball out of control.  Otherwise come the first of January, we may need to pay our bills by regifting — and while that amazing sweater knitted by grandma Rose might be priceless, the good folks over at Visa don't attach that same value.  If you're on a budget this holiday season, these  beauty gifts under $20 will bring the recipient  joy and happiness while allowing you to keep the heat on.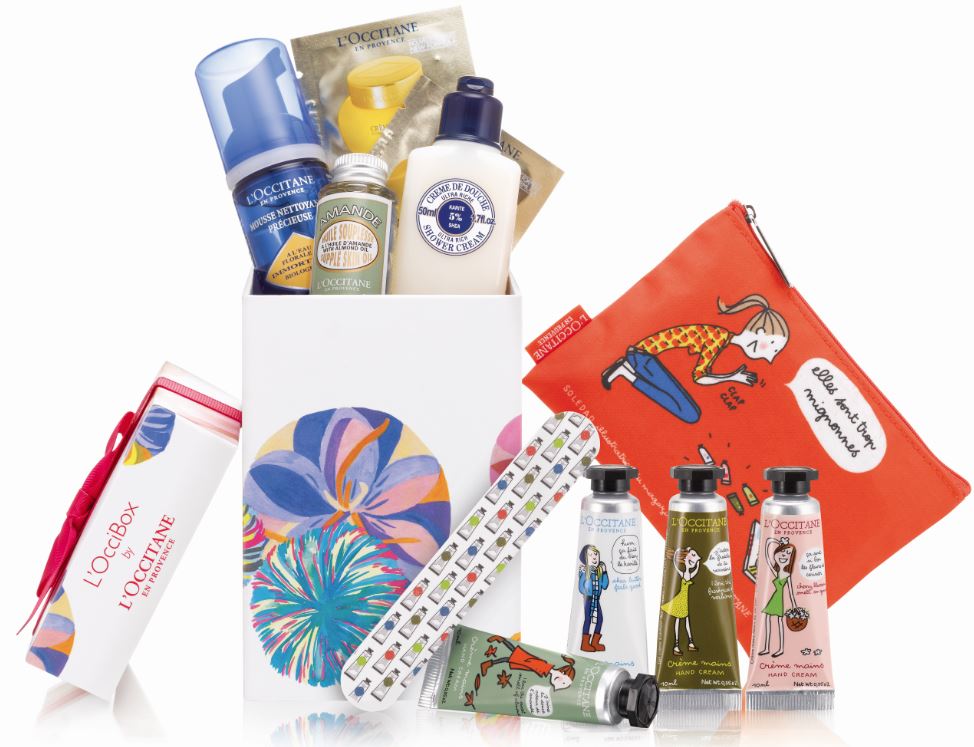 The L'occiBox is L'Occitane's first beauty sampling box that will be available until December 31st or while supplies last.  Give the entire box as a gift or break it apart and use products for stocking stuffers. It includes the following best sellers and must-haves:
This set includes: 
– Precious Cleansing Foam 1.7 fl.oz
– Shea Butter Body Milk 1.7 .oz
– Arlésienne Hand Cream 0.3 .oz
– Almond Supple Skin Oil 0.5 fl.oz
– Immortelle Sample Divine Cream 0.05 .oz x2
– L'OcciBox Box
– Shea ELLE Hand Cream 0.3 .oz
– Cherry Blossom ELLE Hand Cream 0.3 .oz
– Verbena ELLE Hand Cream 0.3 .oz
– Almond ELLE Hand Cream 0.3 .oz
– ELLE Pouch
Promo Code: 'DISCOVER' (*to be entered at check out)
This collection features three of Tartes best sellers:  Maracuja Oil, Maracuja C-BrighterEye Treatment, and  Cheek Stain. "The nourishing Maracuja Oil and hydrating Maracuja C-Brighter eye treatment are both infused with antioxidant fruit and plant extracts to provide firmer, brighter, and smoother skin."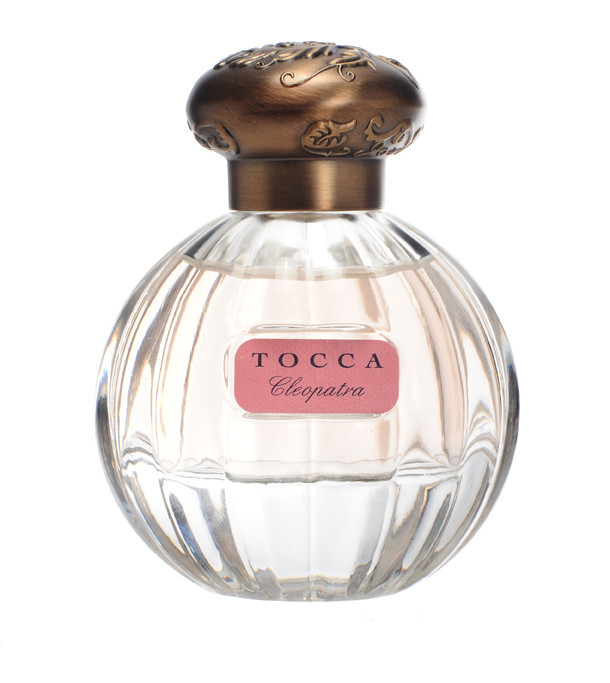 This seductive and vivacious perfume captures the olfactory essence of  notes most prominent in Cleopatra's  beauty rituals. Notes include: Bitter Grapefruit, Lush Greens, Cassis Bud, White Jasmine, Peach Nectar, Tuberose, Warm Patchouli, Golden Amber, Rich Vanilla and Musk. $18 (.5 Ounce)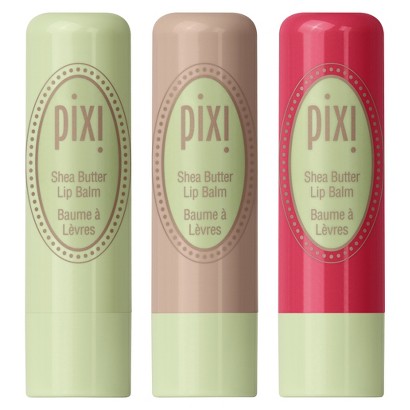 Winter time is no time to skimp on lipbalm and with this Trio of Pixi lip balms, no one would want to.  The set contains the Shea Butter Lip Balm in Comfort Clear, Honey Nectar & Ripe Raspberry. They provide superior hydration with just a wash of color. $16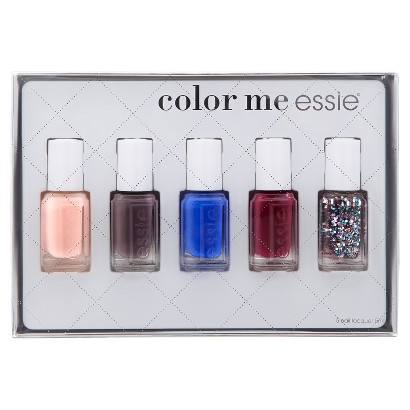 This kit can take you from night to day,  desk to drinks without skipping a beat. $14.99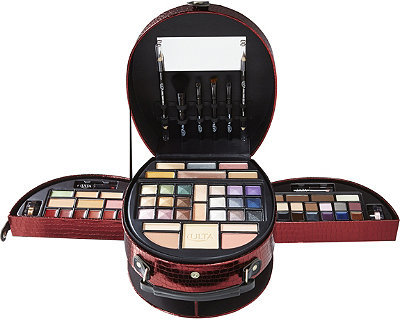 This is a $175 value that is on sale for $19.99 — I want to say run don't walk to take advantage of this great offer but I'm pretty sure you've already stopped reading.  The set includes:
28 Eye Shadows
2 Glitter Eye top Coats
6 Gel Eye Liners
2 Lipsticks
2 Eye Shadow Primers
1 Powder
2 Highlighters
3 Blushes
3 Brow Powders
1 Brow Wax
6 Lipstick Pans
2 Bronzers
3 Concealers
1 Lip Primer
2 Dual Ended Eye Liners
4 Brushes (Blush, Brow, Eye Liner, Eye Shadow)
2 Color Pure Eye Shadow Pigments
I just featured a bunch of ELF products here but couldn't' help including the 27 Piece mini makeup collection here as well.  It is truly a bargain and the quality of the products makes it an even bigger steal at $15.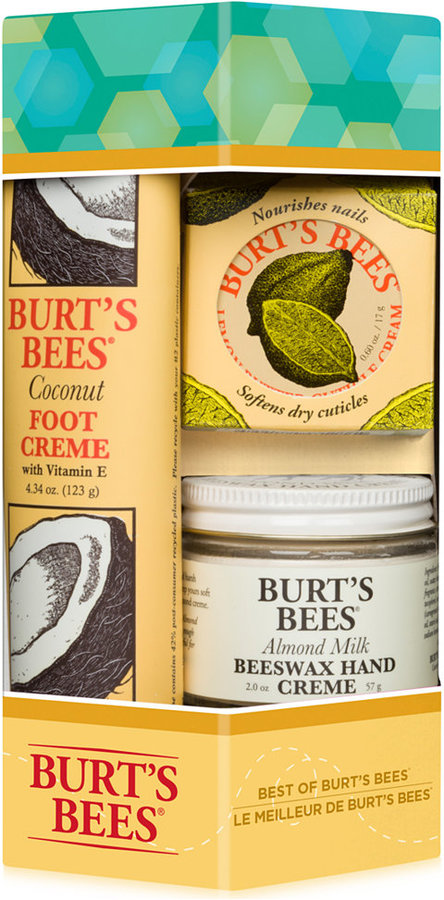 Hands and feet will be equally pampered with the  Best of Burt's Bees Holiday Gift Set. It includes Almond Milk Beeswax Hand Cream,  Lemon Butter Cuticle Cream and the Coconut Foot Cream. All products are made with  100% natural ingredients . $14.50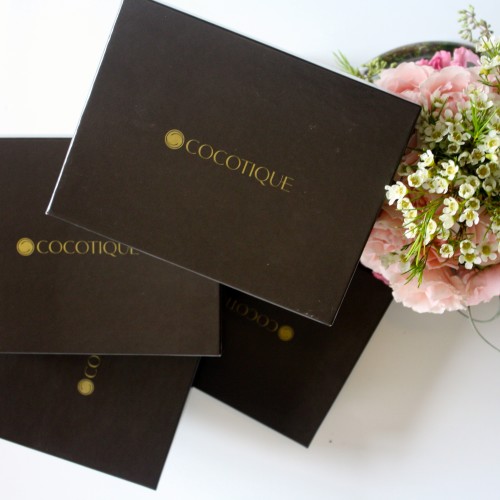 Cocotique is a beauty box subscription for women on color.  Each month subscribers receive 5-8 expertly curated  skin care, hair care, fragrance, makeup and/or lifestyle products delivered to their doorstep for only $20 including shipping.  If you want to experience  no-risk trial of Cocotique, check their shop for past boxes and pay a flat rate shipping fee of $5 to anywhere in the US. Buy today (12/15/14) and save 20% on new subscriptions and 30% off past boxes.
–
This post was written by Christene Carr. Find her on Twitter, Instagram, Tumblr, Pinterest and her personal blog.