I'm quick to admit that my hair can be challenging. So, when I try something new and it is a success, not once but twice, I want to shout from the mountain tops or at least blog about it…and share it on Instagram…and maybe Twitter…and maybe my Facebook page. [Social Media much?] Anyhow, one such recent success was when I tried a bantu knot out using Optimum Amla Legend Blow Dry Mousse on my 5 day old blowout/semi straightened hair. On days when I am not two strand twisting after a wash, I blow dry my hair and flat iron it using this iron set to between 325 and 340 degrees.  The result isn't super straight but it is straight enough for top knots, cornrows and the occasional updo. Since I am committed to only heat styling once per month (see why here,) or with one in four washes, I try to extend blowouts and change up style just to have some variety and not be bored to death.
Here are my results doing a Bantu Knot of on semi straight hair.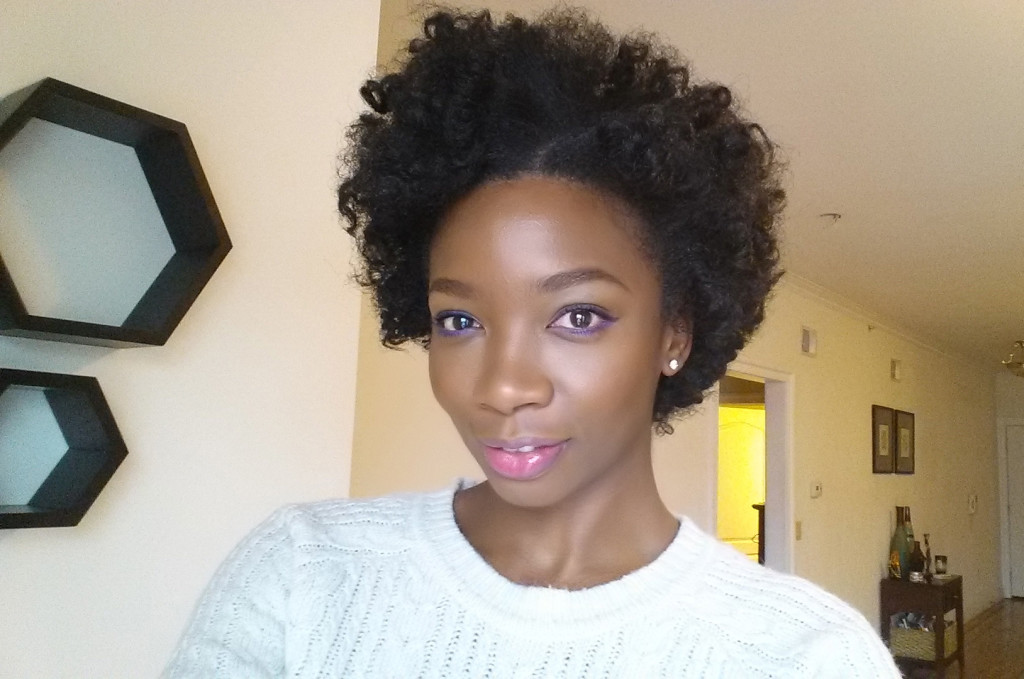 How-to:
Use  fingers to part the hair into small sections (Remember this is on hair that is already stretched.  Click here to see my natural texture.)
Pump mousse into hand and quickly work it with fingers from roots to ends in a comb like manner . Be careful not to over saturate and only apply mousse to the section you are going to twist immediately…if your hair is like mine it will revert to kinky tight z curls in .06 seconds or less.)
Separate hair into two sections as you would for a two strand twist and quickly twist from root to ends stretching as you twist.
Using pointer finger and thumb, hold twist at the root and wrap twisted hair under fingers until all the hair is wrapped into a knot
Repeat until all the hair is in knots
Allow to air dry
Once dry, take out the knots and use finger to separate and fluff the curls
Finish with a Optimum Amla Rejuvenating Oil

It's that easy and the kind of thing  you can do while binge watching House of Cards on Netflix (this is what I did). The Optimum Amla Legend Blow Dry Mousse was perfect for this style because it is light weight, it provides good hold without being crunchy and it left no white residue on the hair even though I had product build up from previous styles.
Tip:  If you have parts and separation in the hair root,  slide a pick comb into the roots and comb up about a  half of an inch.  This will get rid of those parts and add a bit of volume.
Optimum Amla Legend Blow Dry Mousse retails for $6.99 and can be found at your local pharmacy or big box store.
Shop  Optimum Amla Products:
—
Find Christene, @ChristeneCarr, on Twitter, Instagram, Tumblr, Pinterest, Facebook and her blog.