As it turns out, my toddler's 2 year old skin isn't so different from my own. We both get a lot drier in winter and require a tweak to the usual skin care routine. This is Phoebe's third winter on Earth, so I'm not a total newbie when it comes to prepping her skin for Winter. #NotMyFirstRodeo but I will confess, I am still a "new mom" and learning a (WHOLE) lot along the way.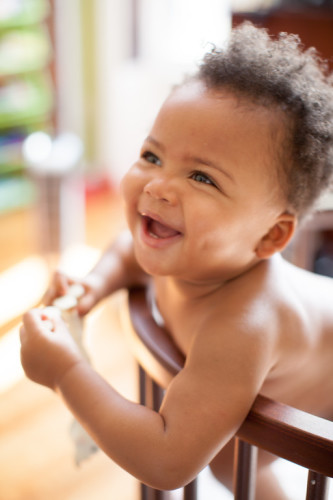 INCREASE MOISTURE
Phoebe's room definitely needs a humidifier for night time…or her skin dries out, big time! Humidifiers help to soothe dry eyes and skin, which is especially prevalent during winter when we're blasting central heat indoors. I've come to learn, that a good humidifier is my first step to combatting Phoebe's winter dryness.

ADD OIL
I love mixing oils into my skin care routine. And I love that Phoebe can get in on the action and reap the benefits of a skin nourishing bath oil like Mustela Milky Bath Oil. I pour 3 capfuls into her bath water and mix it with my hands to make sure everything is evenly dispersed in the tub. When I notice a milky effect, I know that it's bath time. I gently bathe Phoebe as usual and lightly towel dry her skin…leaving a bit of the oil still on her skin. And my little stinker butt (I can't stop calling her "stinker butt"…silliest pet name ever) feels super smooth and soft all over.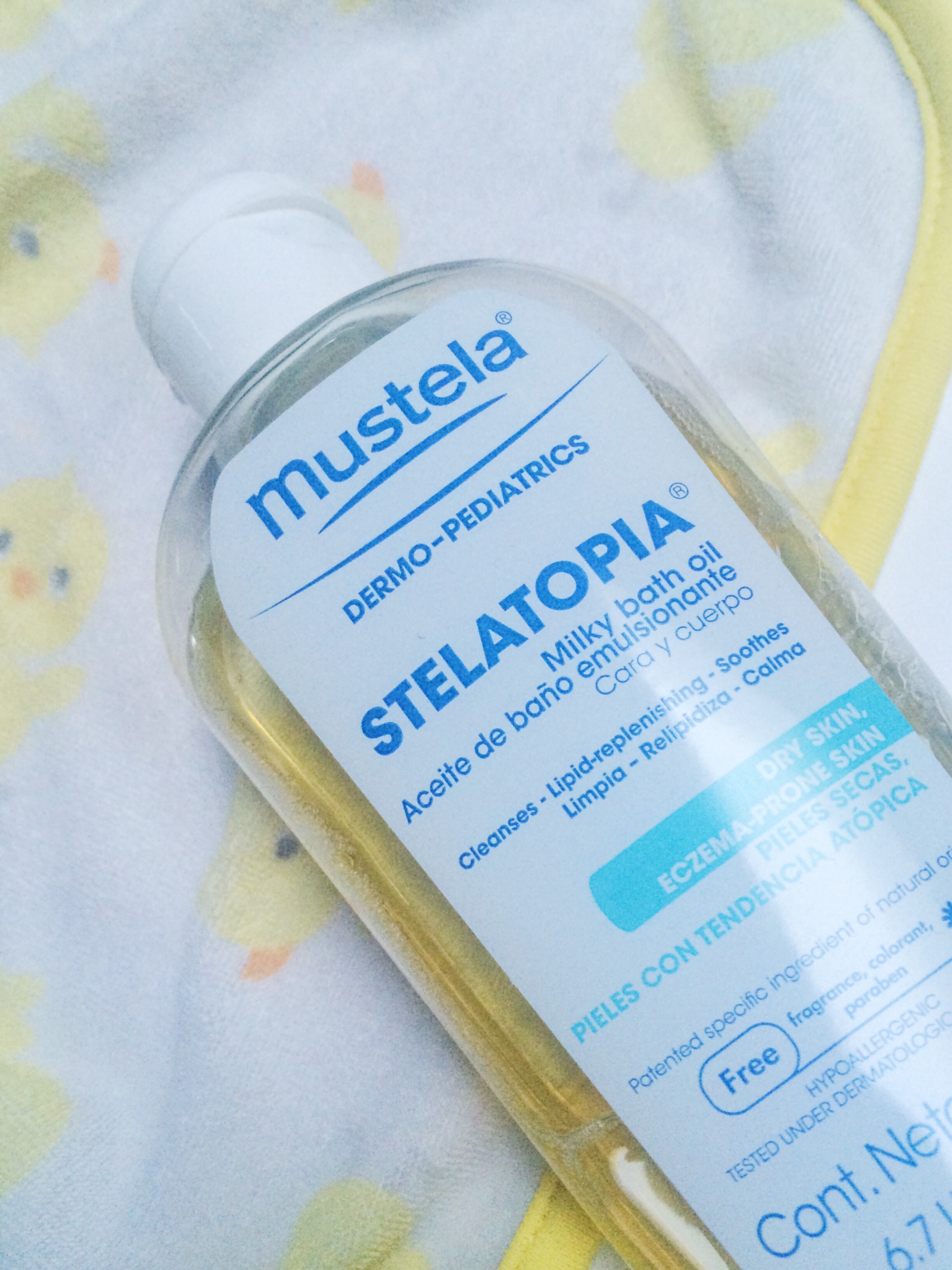 DREAM CREAM
Once Phoebe is all dried off after her bath with Mustela Milky Bath Oil, it's time to smooth on a rich application of Mustela Stelatopia Lipid-Replenishing Balm. Formulated for eczema-prone skin (which Phoebe does not have…it's just really dry) this richly textured cream works wonders to comfort dry skin. Free of fragrance, colorants and parabens, you can feel good about using Mustela Stelatopia Lipid-Replenishing Balm on your little one's skin. I've trusted Phoebe's skin to Mustela since birth and I'm happy to report, we've never had a single allergic reaction!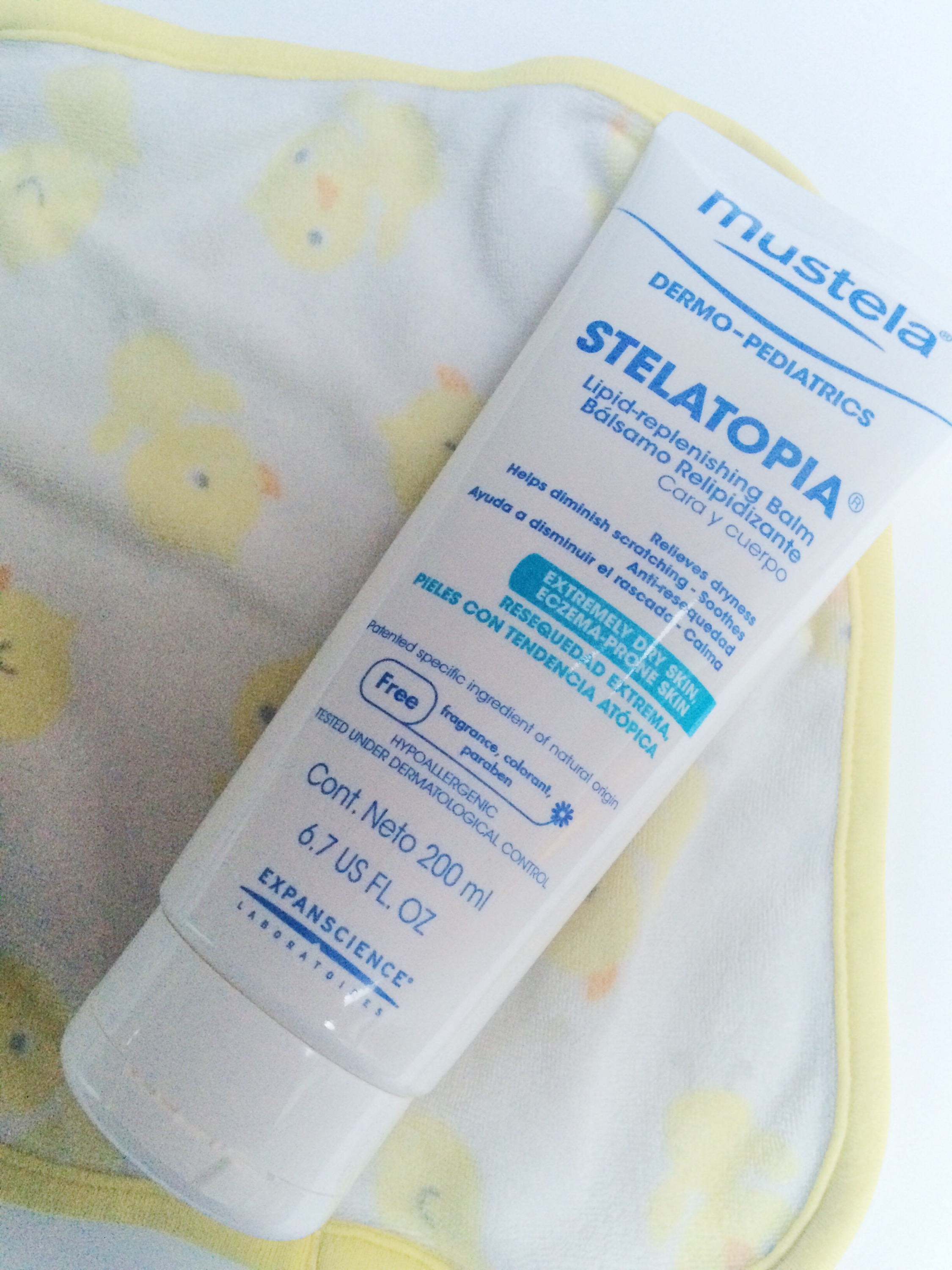 GOTTA GO GOTTA GO
So much of my life is spent on-the-go….and Phoebe is right there with me in tow, after all – she's my mini! And speaking of mini, Mustela Hydra-stick with Cold Cream is the one thing that every mom should have in her purse this winter. Nothing beats "portable" and Mustela Hydra-stick with Cold Cream is just that…the adorable little moisturizing stick is a God send for dry lips and cheeks.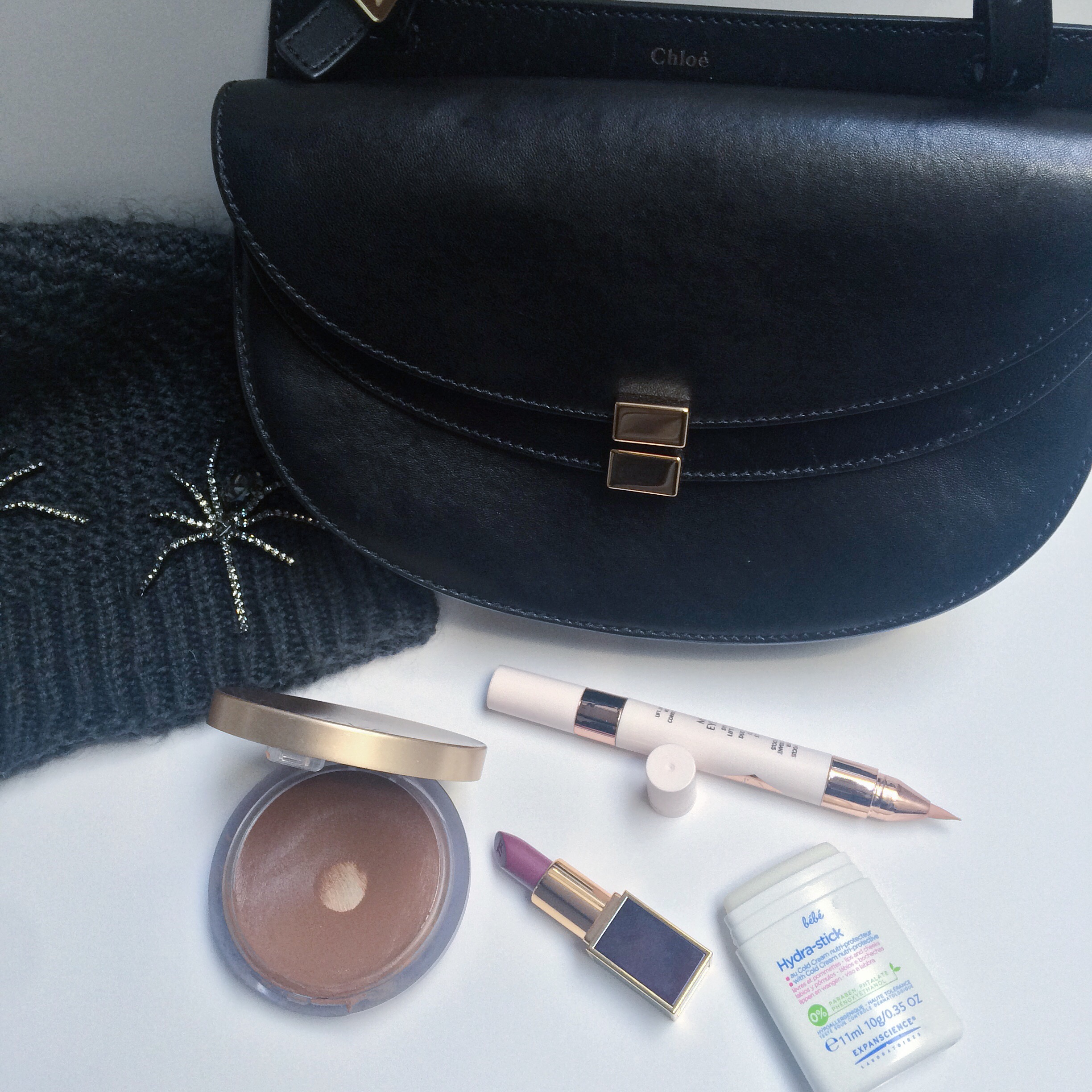 I'd love to hear how you keep Old Man Winter away from drying out your baby's skin. Comment below!