If you followed Fashion Week for nail trends, you know you probably can't execute those artfully complex shapes and patterns you saw on the model's nails. Your neighborhood manicurist is happy to oblige, but when you don't want to pay an arm and a leg, a DYI mani in an eye-catching, spring-y hue will do just fine. Here are 8 nail polish shades you need to master your spring manicure.  
RED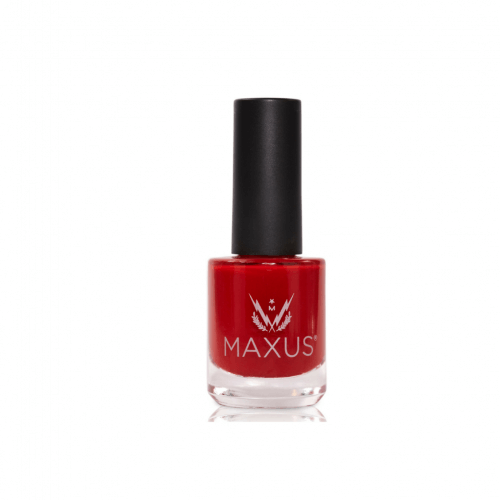 This heavily pigmented true red from the Maxus Empowered collection is a gorgeous classic. To get the full effect of this polish, I recommend applying a thin coat of the Maxus Strengthening Base Coat, 1-2 coats of Inspired and one thin layer of Maxus Top Coat. This trio takes a little longer to dry than regular polishes, but it has an impressively long wear. Well worth the wait! $18 each at MaxusNails.com

BRIGHT PINK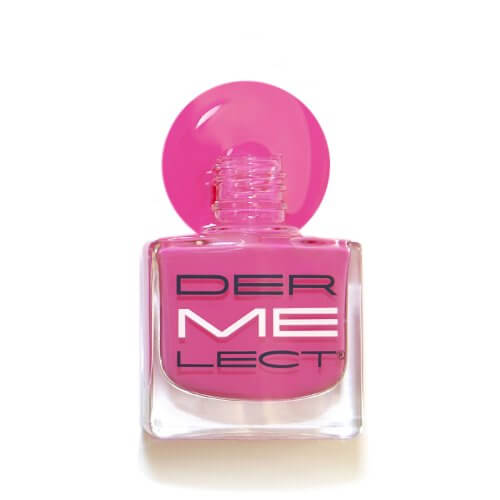 Dermelect Cosmeceuticals 'Me' Coat D'Amour
From Dermelect's new Romantic Renaissance Collection, this high-energy hot pink is sure to wow.  This '5-Free', full-coverage formula contains keratin and peptides to help maintain a healthy nail bed and strong nails. Price: $14 at Dermelect.com
SOFT PINK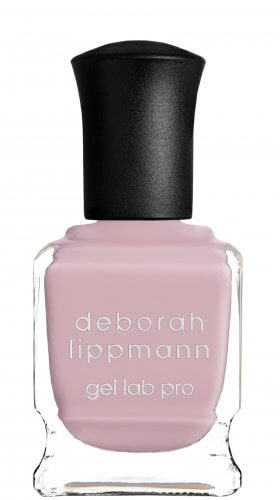 Deborah Lippmann Cake By The Ocean Gel Lab Pro Nail Color
Cake by the Ocean is a beautiful baby pink; perfect for all those pastels you're rocking right now. I was excited to try Deborah Lippmann's Get Lab Pro formula, and I'm a fan! It's a 3-step process; base coat, color and topcoat, but each layer dries very quickly and requires no light to cure. The formula is packed with fatty acids, biotin and keratin for healthy nails and long wear. Price: $20 for Cake By the Ocean and $24 for the Base Coat & Top Coat Travel Set at Nordstrom
PURPLE
Zoya Abby, Tina & Milly from the Charming Collection
Zoya's new spring collection has three beautiful, full-coverage purples for every mood that strikes you. Abby is an ultra-light pastel lilac, Tina is a full-bodied, creamy purple, and Millie is a deep and lively sparkling plum.  $10 each at Zoya.com
TEAL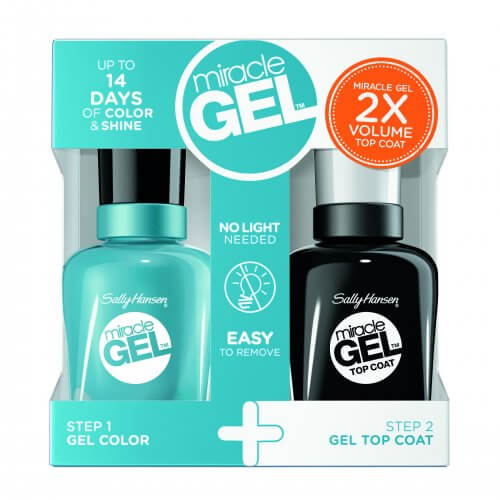 If you're feeling a bit daring, go for the limited edition Aqua Chakra, a creamy turquoise. The Sally Hansen Miracle Gel is a long wearing home gel formula that requires no light to set. Apply two coats of color and one coat of the Miracle Gel Top Coat and you're good to go!  Price: $9.99 each at drugstores nationwide
BLUE
Deborah Lippmann Sea of Love Gel Lab Pro Nail Color
Another stunner from Deborah Lippmann, Sea of Love is a full coverage, creamy cornflower blue. Sandwiched between the base coat and topcoat, one coat of Sea of Love will do the trick!
Price: $20 at Nordstrom
YELLOW
Pixel High Shine Nail Lacquer in Sexy Slime
and Yell Oh 
In the mood for bold? Go for it with these sassy statement shades from Pixel. Yell Oh is a sunny lemon yellow and Sexy Slime is a silky chartreuse. The tiny size and low price make these Pixel polishes perfect for the girl who is on the go or who changes her mind on a dime. Price: $3.25 each at PixelCosmetics.com