If you are into Valentine's Day chances are you don't get up to the day's activities without the perfect sexy scent. With that in mind, Maree, Felicia and I have selected two fragrances each, including budget friendly options, to share with you. Whatever your budget, there's an option here for you because smelling sexy doesn't have to cost a fortune.  6 Sexy Valentine's Day Scents for Every Budget:
Maree's Picks
Jo Malone Pomegranate Noir Cologne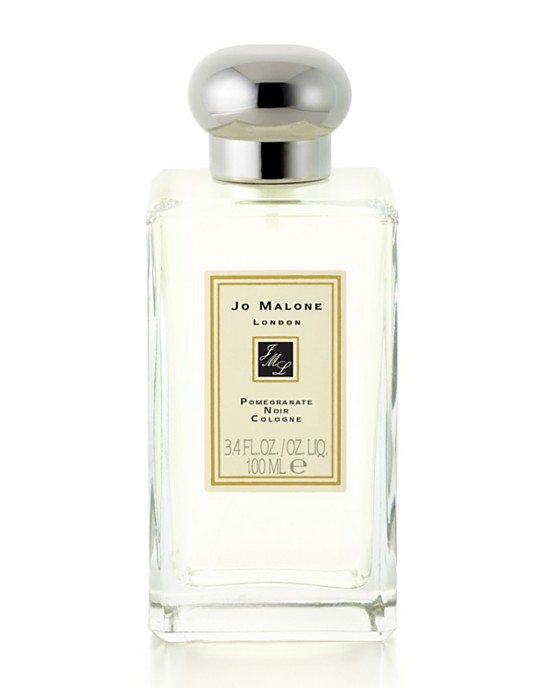 Known for some of the most unique fragrance combinations, Jo Malone is always my go to for special occasions like Valentine's Day.  The warm and rich notes of the Pomegranate Noir scent make it perfect for the winter time, while the spicy and intense ingredients make it incredibly alluring to wear.  There is not a day that goes by when wearing this that someone doesn't stop me intrigued by the mixture and how it wears.  With top notes of raspberry, plum and pink pepper, the scent opens very sweet, but the base notes of patchouli and frankincense make it complex and extremely mysterious.  A dark bold lip and little black dress is the perfect complement.  Available at Nordstrom $60 – $115.00.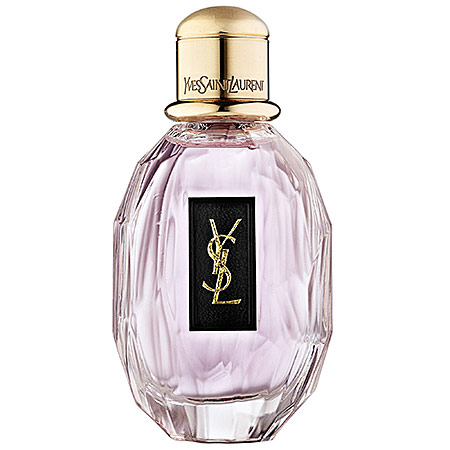 While most of my makeup colors tend to be the same (neutrals), I love a varied array of fragrance options.  Some sultry, some sweet, some feminine, and some masculine.  Since the previous fragrance was so rich and intriguing, this option is much more feminine and delicate.  Much more floral in its composition, it has a sweet dry down that wears incredibly well.  With notes of rose and blackberry, YSL Parisienne is the perfect scent for the woman who is ultra feminine.  A gorgeous fit and flare dress with lots of elegant detail and a soft makeup look is the a great match for a sophisticated valentine's day look.  Available at Sephora: $39 –  $65.00.
Felicia's Picks: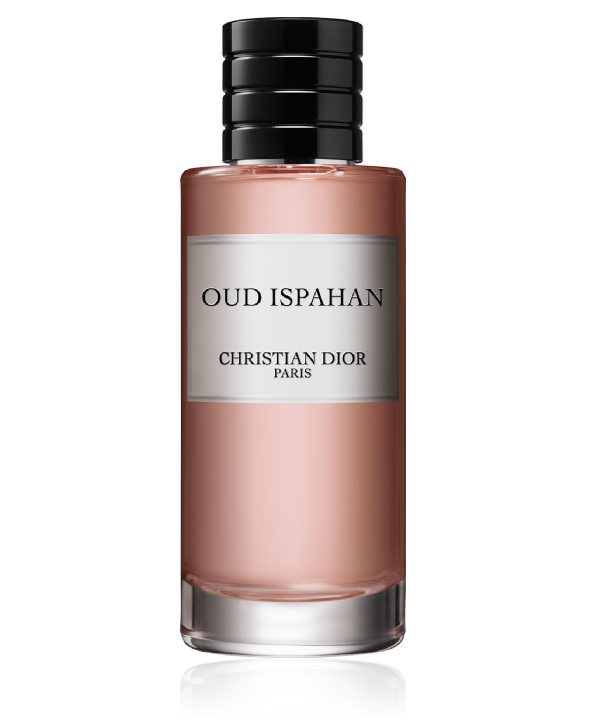 During  2013 I probably used this fragrance more than any other in my collection, it is that amazing.  Truth be told, I am down to only a spritz or two (gasp!). With notes of Labdanum, Indonesian Patchouli, Laotian Oud Essence, Turkish Rose and Sandalwood, Oud Ispahan is bold and intoxicating and never fails to  get complimented. It is a unisex oud that's part of Christian Dior's La Collection Privée. You can dress this up, down and sideways and still end the evening on a sexy note. Oud Ispahan $155,  Bergdorf Goodman 212 872 8980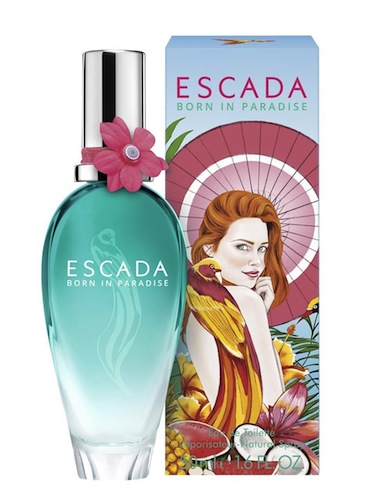 For me this has become an unlikely favorite…blame it on the Polar Vortex or the spicy notes in the base of the fragrance. I usually lean toward heavier, more masculine scents but something about this vibrant spring, almost summery scent captured me.  See my full review here. Available at Macys and Ulta: $59
Christene's Picks: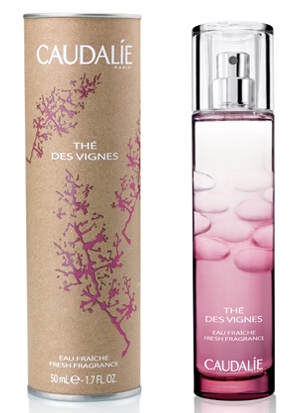 Caudalie The des Vignes, the dusk fragrance, is the handy work of master perfumer Jaques Cavalier. It combines a few of my favorite scents: jasmine, neroli ginger and white musk. I find this fragrance sensual, alluring and seductive with a bit of mystery. It lingers on my skin and simply transforms into something more amazing with each hour that passes. The finish is that of powdery, gingery, musk. With this scent, you can head out to dinner in a t-shirt, tousled hair and a bright red lip and still be super sexy. Available at Nordstrom: $39.
Love 2 Love Jasmine + Sparkling Mimosa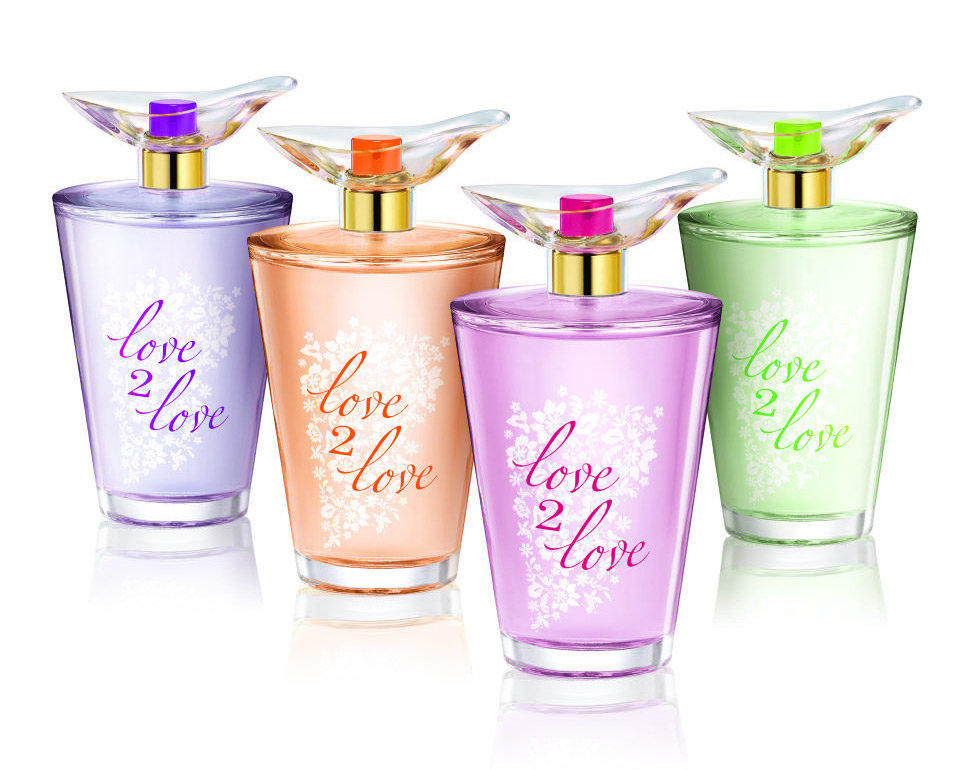 Valentine's Day is all about love, so, a fragrance from the super budget friendly Love2Love collection is perfect! Love2Love 's Jasmine + Sparkling Mimosa is a part of a four part collection of fragrances where each scent consists of two dominant notes.  Jasmine + Sparkling Mimosa starts very fresh with notes of peony, raspberry and sparkling mimosa.  The middle of this fragrance has jasmine, sweet pea and honeysuckle. The sweet notes are anchored with musk and rosewood.  This Eau de Toilette wears for about 3 hours. I think Jasmine + Sparkling Mimosa is perfect for the young or young at heart. Pair this scent with a fun flirty dress, light makeup and a pretty pink pout. Available at select Walmart Stores: $9.98 
Shop the Post:
—
—