Skincare is sort of my thing, no? Let's all agree. I mean, I've been writing ThisThatBeauty for over seven years, and while we've evolved to cover lots more fashion, lifestyle and baby - the core has always been skincare (many years later and THIS Hyperpigmentation blog post is still the most read post on my site). We love to ooh and ahh over pretty colors, but beautiful skin – that's the thing! So when I learned of Philips PureRadiance Facial Cleansing System, a cleansing brush that claims to clean skin ten times more effective than hand washing alone – I was intrigued. And when I learned that Philips PureRadiance also incorporates Sonic Technology with Advanced Dual Motion, well…I was ready for a trial run!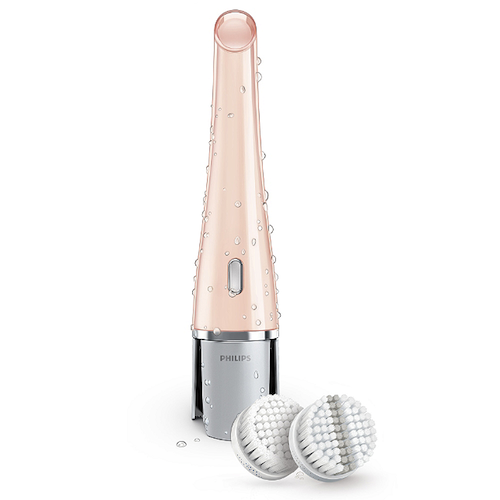 Slightly apprehensive, I plunged face first (pun intended) into a four-week trial. When the brush arrived, I first inspected the bristles and thought, "Wow, so soft." You see, I've seen other brushes on the market with rotating bristles and yikes, they all scare me just a little bit…stiff, prickly bristles make me very nervous. But I immediately noticed that the Philips PureRadiance was different. In addition to super soft bristles that gently rotate to dislodge yucky blackheads, surface dirt and debris, two frequencies of sonic pulses go deep down into skin to further break up dirt, dead skin cells and leftover makeup. The gentle rotations don't tug at or irritate skin…even with twice daily use!
In a two-week clinical trial (Philips' findings), women reported 90% deeper pore cleansing, 88% softer skin, 87% more radiant skin and 81% more even tone. And my results are similar – from the very first use, I noticed cleaner, brighter skin. Over time, my skin's texture feels smoother and my complexion appears more vibrant. I'm also pleased to report not a single pimple emerged during my four-week trial! In addition to the normal and sensitive brush heads, there's also an exfoliating brush head that I love to use before doing a mask…my skin is just glorious afterwards.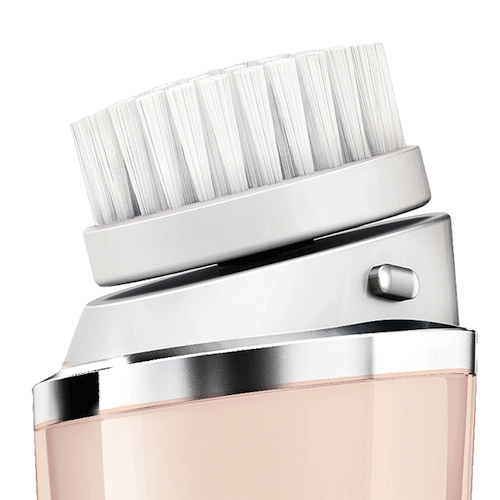 With cleaner skin, my skin care products are able to penetrate deeper and work even better…making Philips PureRadiance a really nice complement to my existing skin care regimen. So, if you're super committed to your current skin care lotions and potions, adding Philips PureRadiance to the program will help boost product efficacy without having to swap out your favorite cream or serum.  No matter what your skincare routine (I know I change products seasonally) Philips PureRadiance is the ideal add-on to make sure you're getting the most out of your products.
In this video I share a bit more about my experiences with Philips PureRadiance and why it's my new BFF (Beauty Friend Forever). Take a look!
Philips PureRadiance is currently available in select Bed Bath and Beyond retail locations, online and on Philips.com for $149.99.