Give me all the pastel polishes! Ok, well maybe not the typical ones as much as the more obscure colors. I am drawn to them like a moth to a flame and Deborah Lippmann Spring Buds, a pale pastel green, was no exception.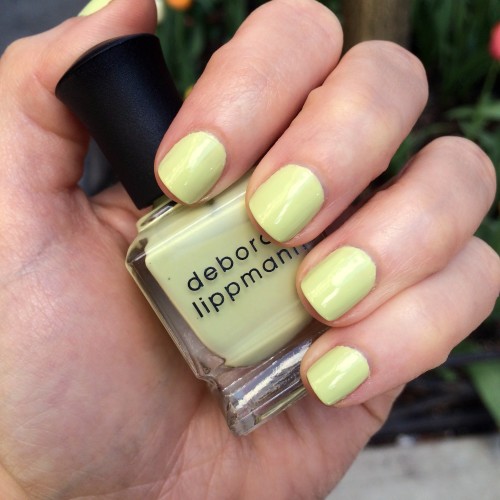 Deborah Lippmann colors are a staple in my nail collection because of how beautifully they apply, the vibrancy of the color payoff, and how long they wear. Two coats were sufficient to get this look, and it lasted for a good 5 days.
Available at Deborah Lippmann's website for $18.00.
For more sass and beauty updates follow Maree @alittlebitetc on Twitter, Instagram or Like me on Facebook.