What would spring be without a new, vibrant and colorful collection from MAC? They do new collections like no one else and can get you hyped for a new season (though it is a tad easier to be excited for Spring while currently suffering through snowstorm after snowstorm, ugh).  The shades in their new A Fantasy of Flowers Collection, is a mix of pastel pigments, luminous glosses, pops of color from vivid nail lacquers and liners. Quite a large collection, there is truly something for everyone in this mix.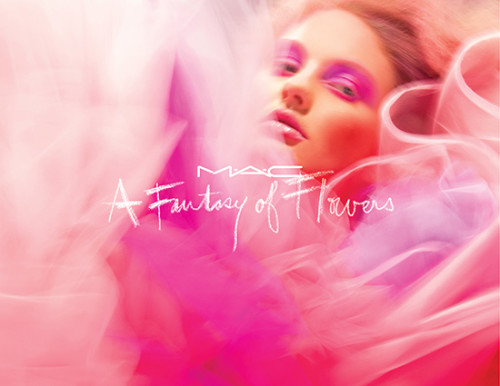 I had a ton of favorite pieces from this launch, and it was as if every product I tried was better than the last.  Between the Mineralize Skin Finishes and the Mineralize Blushes – my cheeks were glowing and flawless.  I love the quad style Mineralize eye shadows and naturally was drawn to the shade Great Beyond because it was so wearable with its neutral brown/plum tones.  The Fluidline liners blew my mind with their vibrancy and would be an amazing accent for a fun night out or weekend look.  The Cremesheen Lipglasses are always a favorite of mine because they wear like the typical MAC Lipglass but without all the tackiness that causes my hair to be permanently attached to my lips on windy days.  Here is a look at a few of my stand out winners from the collection: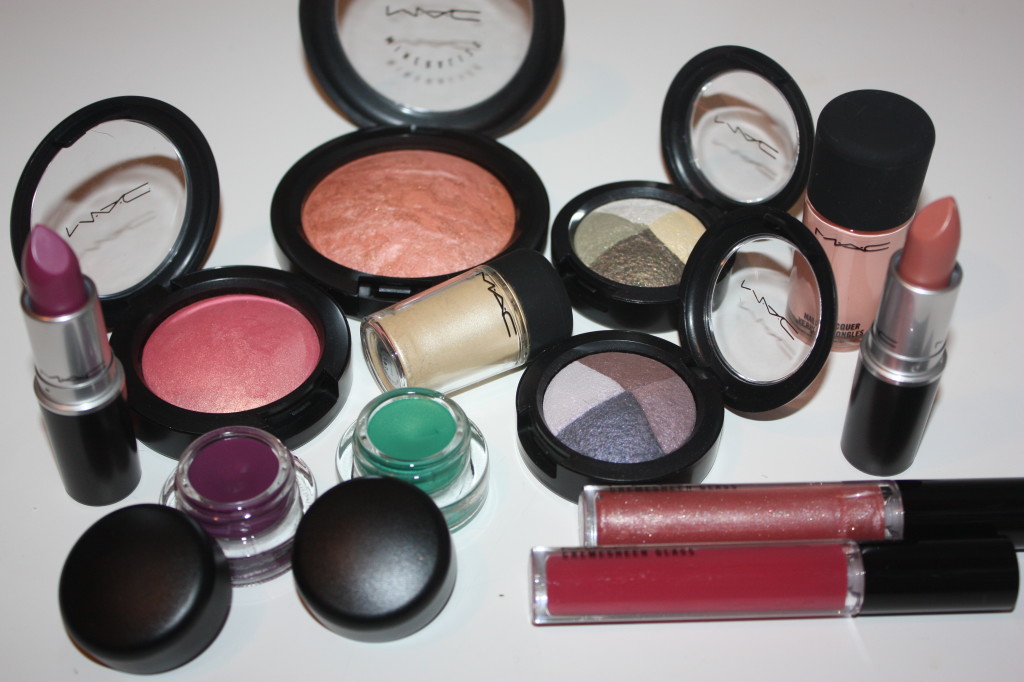 Below is a look at the entire collection: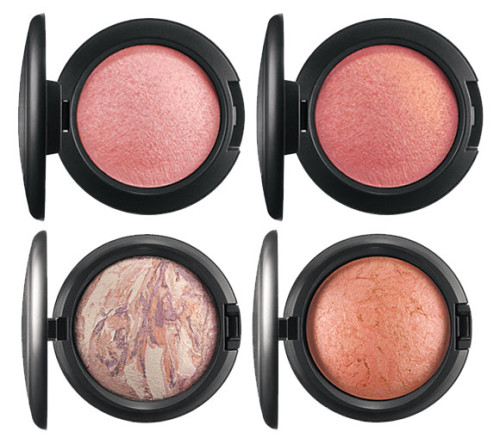 Mineralize Blush in 2 shades: Azalea in the Afternoon and Petal Power.  Available at Nordstrom for $25.00
Mineralize Skin Finish in 2 shades: Stereo Rose and Perfect Topping. Available at Nordstrom for $30.00.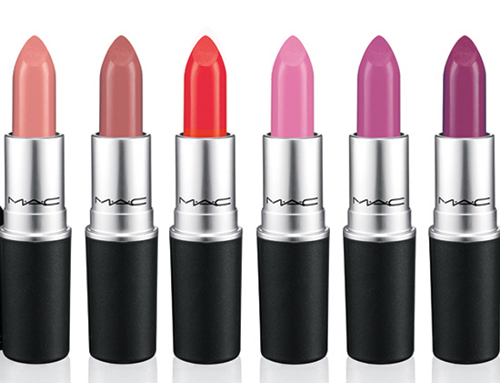 Lustre lipsticks in 6 shades: Fleur d'Coral, Naked Bud, Dreaming Dahlia, Rose Lily, Snapdragon, Heavenly Hybrid.  Available at Nordstrom for $15.00.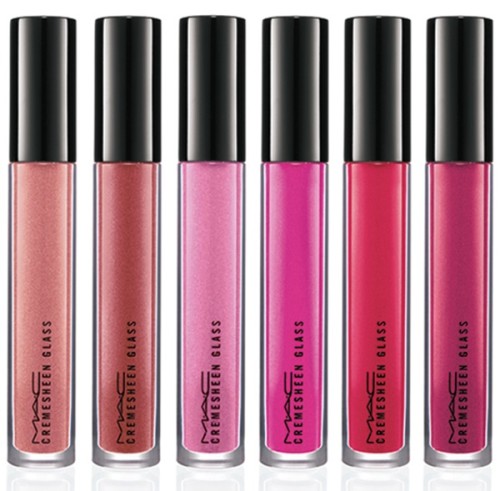 Cremesheen Glass in 6 shades: Nectarsweet, Flare of Fantasy, Pagoda, Playful Petal, Star Quality and Galaxy Rose. Available at Nordstrom for $20.00.
Mineralize Eye Shadows in 4 shades: In the Meadow, Pink Sensibilities, Golden Hours, Great Beyond – available at Nordstrom for $21.00.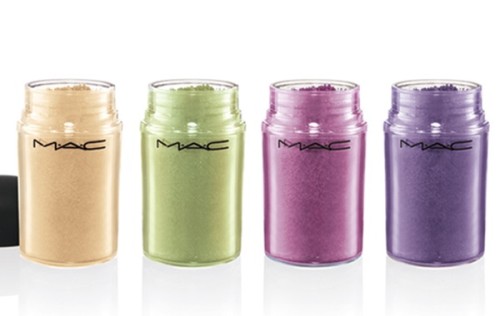 MAC Pigments in 4 shades: Lilywhite, Chatreuse Bouquet, Violet and Pink Pearl. Available at maccosmetics for $21.00.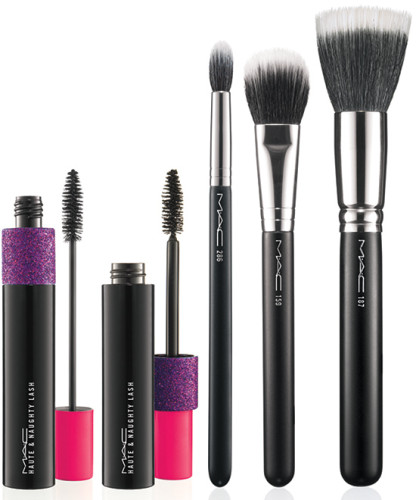 Haute and Naughty Lash in Black available at Nordstrom for $21.00.
Brushes in 3 styles: 286 Duo Fiber Tapered Blending brush for $32.00, 159 Duo Fibre Blush brush for $35.00 and 187 Duo Fibre Face Brush for $42.00.  Available at maccosmetics.com.
MAC Fluidline liners in 2 shades: Sassy Moss and Phlox Garden. Available at Nordstrom for $16.00.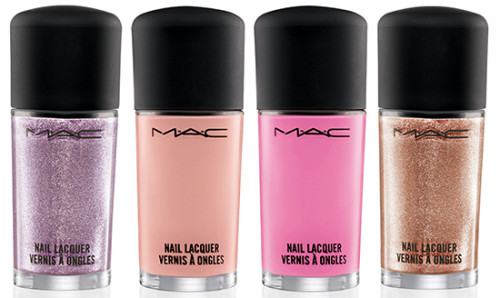 MAC Nail Lacquer in 4 shades: Pep Pep Pep, Saint Germain, Girl Trouble, and Soiree.  Available at Nordstrom for $16.00.
The collection is available both in store and online.  Purchase the full collection here.
–
 For more sass and beauty updates follow Maree @alittlebitetc on Twitter, Instagram or Like me on Facebook.