I remember my first bra. My dad bought it. I was about 10 or 11 years old and barely had anything on my chest…well, except nipples. While I had a bra and several camisoles to where under my school uniform, I very rarely did. One day I got caught in the rain and it was like a wet t-shirt contest…for nipples. The next day I wore my bra and I have pretty much worn a bra ever since, unless fashion dictates otherwise.
While I don't need a bra, finding one is still a bit of a chore. If I'm completely honest I am between an A and a B cup, and because I had my own personal nipplegate early in life, all my bras are padded or lined. I got measured the other day and was told I am a 32B, but in all the years I have been shopping for bras, I haven't found a 32B bra that fits without giving me underarm bulges (sleevage) and back fat — so I consistently wear a size 34B with the occasional 34A mixed in. Even some 34A and B bras cut into me giving me little bulges here and there, and no one, I repeat, no one wants bulges at their armpits or on their backs.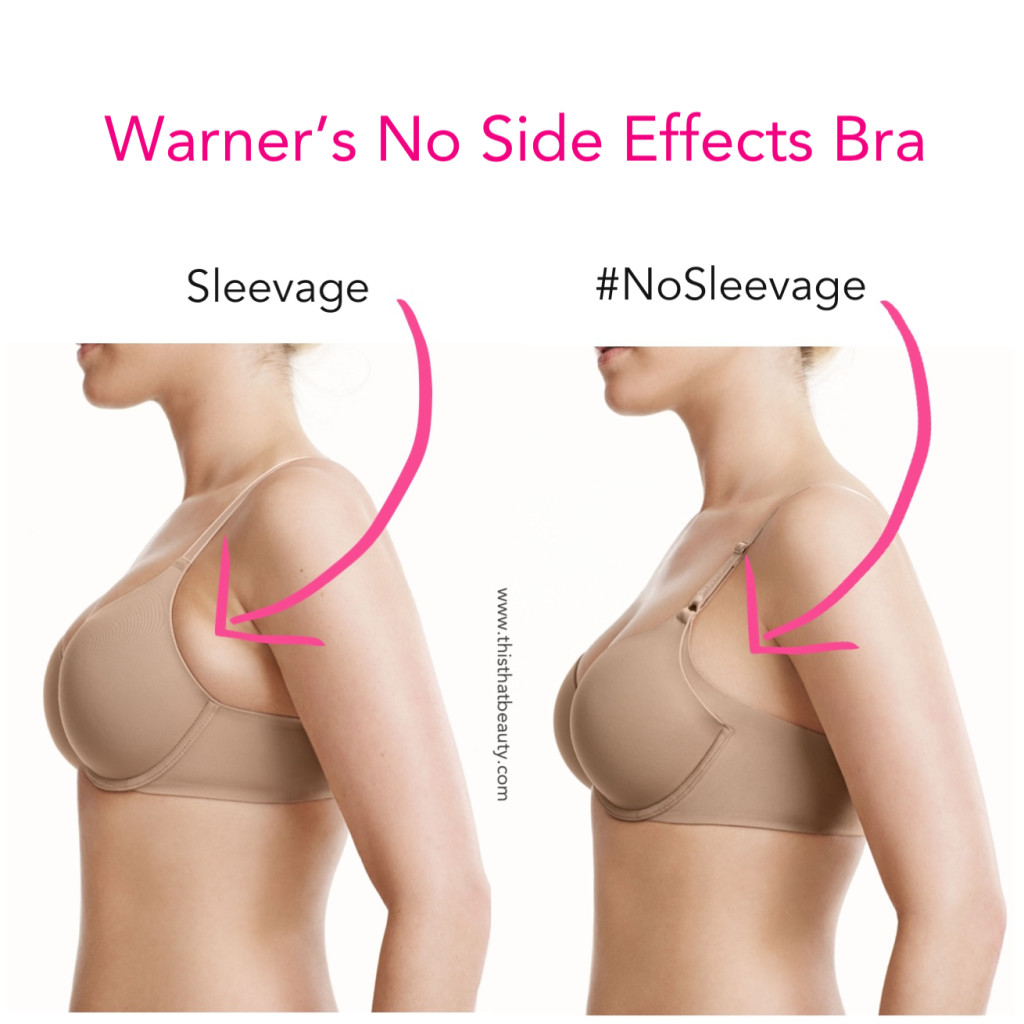 Warner's No Side Effects Bra eliminates back fat and 'sleevage'. The design is genius, here's what makes the No Side Effects Bra different:
Benefits:
Extra side coverage eliminates underarm bulge (sleevage)
Elastic-free sides and back create a sleek look under clothes (eliminates back fat)
Flexible foam cups provide the perfect fit (nipplegate eliminated)
Front adjustable straps (because not everyone can reach backward over their shoulders to adjust bra straps)
Warner's No Side Effects bra is cut a little higher than the average bra and the underwire stops about a 1/4 of an inch below the side edge of the bra. The back of the bra is also a bit wider, allowing for more comfort and less back-fat creation and exposure. This, along with the smooth fabric, helps to smooth out issues rather than highlight and/or create them. The cups are also lined, ensuring your nipples don't enter rooms before you do. Back fat and sleevage can honestly happen to anyone, no matter their size. Warner's No Side Effects Bra minimizes your chances of having unsightly bulges in unflattering places.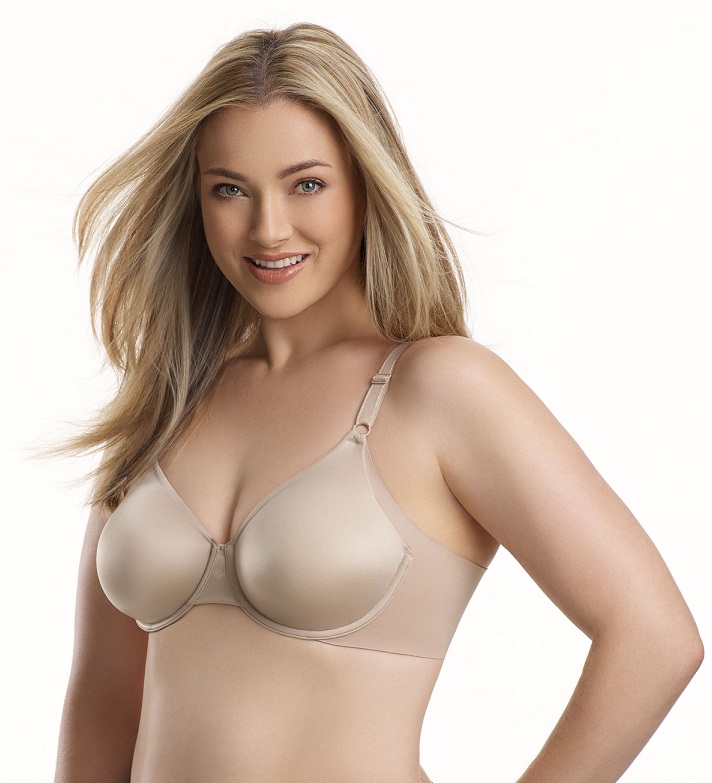 My dad may have simply walked into the store, told the associate my age and size and walked out with a Training Bra…a lot has changed since then and luckily there are bras like Warner's No Side Effects to keep everything in check. 
Warner's No Side Effects Bras are available  in sizes, 34-38B, 34-40C, 34-38D and in White, Toasted Almond, Mink, Black,  Pale Pink, Amethyst, Orchid and Denim Blue. Bras are available at major department stores and chains nationwide for a suggested retail price $38.00.
Join the #NoSleevage Movement…Shop Warner's No Side Effects Bra!
–