When it comes to resolutions, my motto is to keep it simple.  I am happy to report that I had about a 90% success rate with  last year's resolution. Since I am not in the habit of setting myself up to fail, this year I will keep things simple as well. While I think it's best to keep it simple, that does not necessarily mean that you cannot challenge yourself.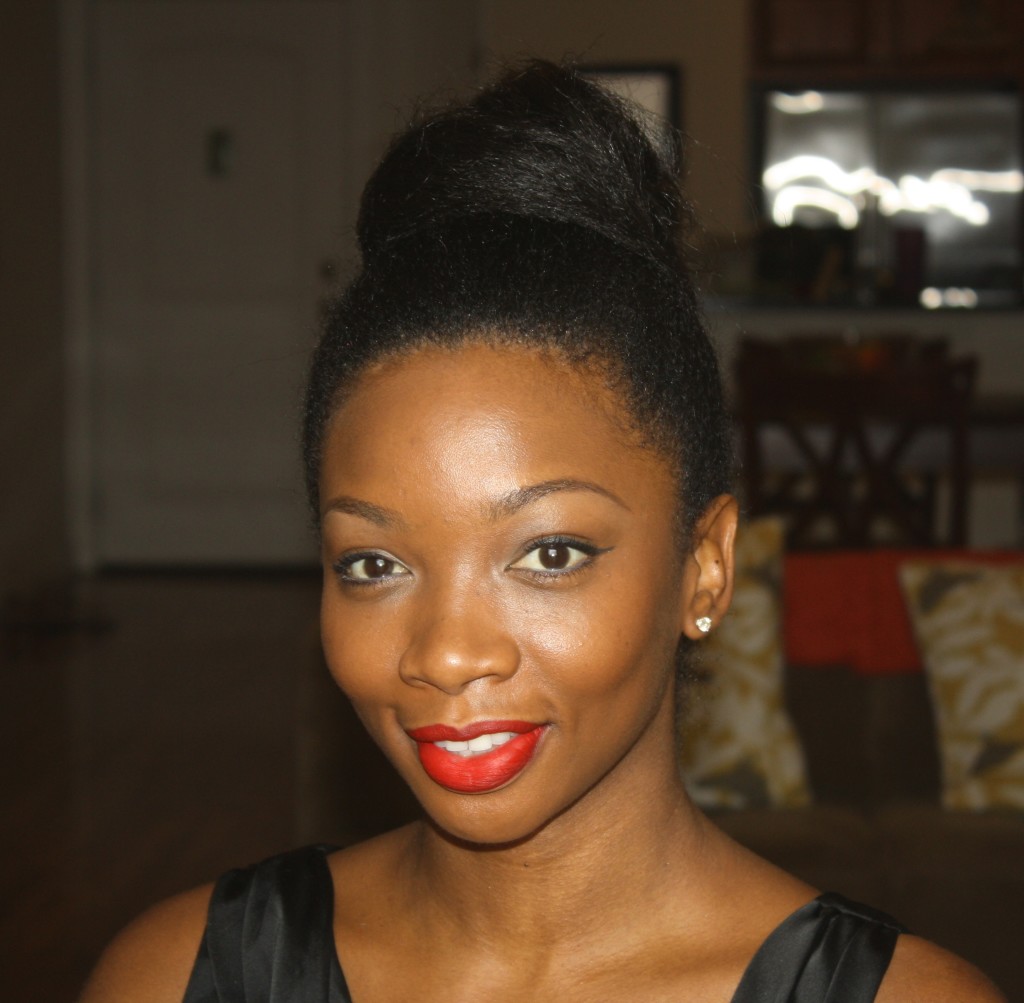 Get Healthier Hair
When I decided to cut my hair off for the second time about a year and a half ago it was not because natural hair was en vogue — I did it because my scalp had had enough.  I have very sensitive scalp that has never adjusted to relaxers.  As I got older, I developed a skin condition that affected my scalp.  This is in addition to psoriasis that presents mostly on my scalp.  Fast forward to present day and I have enough natural hair that can be worn in a ponytail after being blown out and lightly straighten. Since achieving this length, I have abandoned my twist out completely. While I deep condition, treat and use a heat protection for each wash, I can feel the texture of my hair changing over time. I blow dry and lightly straighten because it is easy.  Twisting my hair takes hours, then I have to wait for it to dry which takes more HOURS.  Sometimes after a twist out and overnight drying session I awake to hair that is still wet! Honestly, who has the time for that on a regular basis?  My goal for this year is to heat style no more than once per month.
Strengthen My Back
I have been rear ended three times.  Before you start sending me direct messages for a good time, please note these are car accidents.  For the past several years I have been struggling with lower back pain that is attributed to these accidents. As I am getting older the flare up of back pain is becoming more frequent and it is at the point now where it is disrupting regular everyday life. My back pain is tricky because I have been told that in order to improve the health of my back, I have to strengthen the muscles in my back.  However, on some days all I can muster is laying flat on my back, an activity that does absolutely nothing to strengthen muscles.  This year I will find some kind of therapy and/or treatment to improve my back muscles and find new workout routines designed for people with back injuries. A strong healthy back leads to great posture and great posture is a beautiful thing.
Improve My Dental Health
You might not think 'teeth' when you think beauty but oral health is high on my list simple things to enhance beauty. I drink coffee and red wine regularly, both of which are notorious for staining teeth. This year I will commit to a whitening system at least once per month.  (That, or give up coffee and wine — sorry, kidding!) Though it is recommended that we get our teeth cleaned once every six months, I am committing to visiting the dentist only once.  This is an improvement over last year.
Wear More Lipstick
I went through my lipstick collection a few weeks ago and realized that I have dozens of lipsticks that I have never worn. It was only last year that I found my perfect red lipstick in RiRi Woo (above). A resolution to wear more lipsticks is really an exercise in building confidence.  I think my lips are too big and I never really want to highlight them. Crossing that line and wearing more lipsticks is really a way to accept my fuller lips and be completely comfortable with the way I look — no small feat.
Did You Make Any Beauty Resolutions This Year?
–