Yesterday I needed a wool coat for the first time this season, so, I figured it was time to tell you about the five items you absolutely need to have in your handbag right now. I checked my bag and noticed I had all but a pack of tissues and I'm sure I'll pop into Walgreens to pick that up today. Please notice the title of this post isn't "Winter Essentials – 5 Items You Want in Your Handbag Right Now" but rather "Winter Essentials – 5 Items You Need in Your Handbag Right Now."  This is serious business.
Hand Cream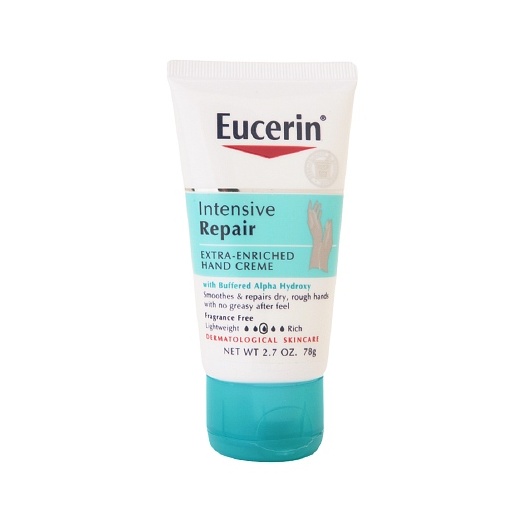 My hands are my everything because they display my favorite accessory, my manicure. Dry hands don't look good on anyone and can be especially bad it you are trying to grow your nails. Dry hands tend to crack and can make it easier for you to pick up germs which you can easily transfer to eyes, nose and mouth. Perpetually dry skin can also lead to premature aging.   I love Eucerin Intensive Repair Extra-Enriched Hand Cream–  it is a non-greasy cream that is enriched with buffered alpha hydroxy to gently exfoliate while it moisturizes. Use it every time you wash or sanitize your hands and be sure to massage the cream into your cuticles and between your fingers.
Lip Balm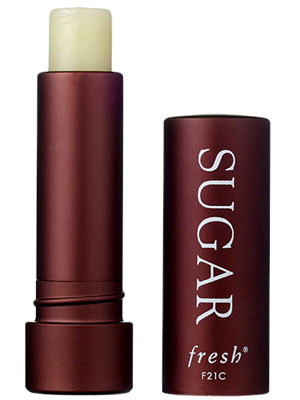 The only thing you want less than dry hands is chapped lips. Talk about a cramp in your style! Besides, chapped lips make it hard to get a great application of that deep berry or wine lipstick you'll probably be wearing all season. Keep lips moisturized and kissable soft by using Fresh Sugar Lip Balm with SPF 15. It smells heavenly, is antioxidant rich and contains meadowfoam and black currant seed oils to hydrate and condition your pout to perfection.
Hand Sanitizer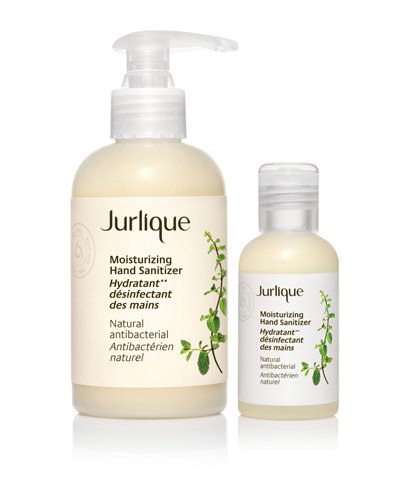 It's flu/cold season and while I hate to point it out, some people are kind of gross. They sneeze and cough in open air, don't wash their hands after using the bathroom and a myriad of other disgusting things. Be sure to sanitize your hands every time you touch a public surface and after sneezing and coughing or any other activity that may cause your hands to get germy.  Always wash or sanitize your hands right before eating or touching your eyes or face.   I like Jurlique Moisturizing Hand Sanitizer because it kills 99.9% of germs and nourishes hands without irritating or drying out the skin.
Facial Tissues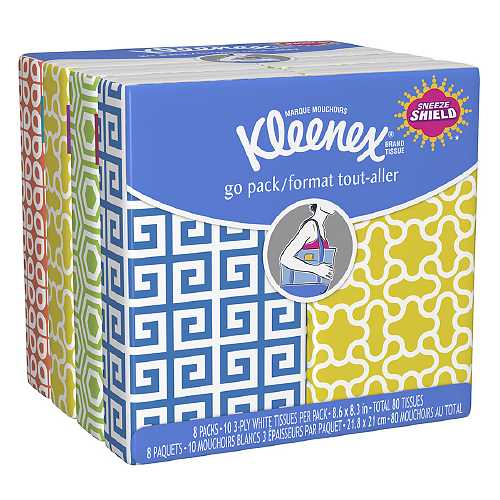 Carry a small packet of tissues and hand a sheet to that stranger who is about to sneeze in their open hand then grab that subway railing. Gross! You can also use a piece then toss it if  you need to touch germy surfaces. I don't know about you but my eyes water when it gets cold and a tissue is just the ticket for that occasion as well. You also never know when the chill in the air might spark a runny nose episode or a random sneeze. Be prepared! The Kleenex Go-Pack of Pocket Facial Tissues contains 8 packs of tissues and each pack contains 10 three ply pieces – perfect to trap and toss those germs.
Facial Mist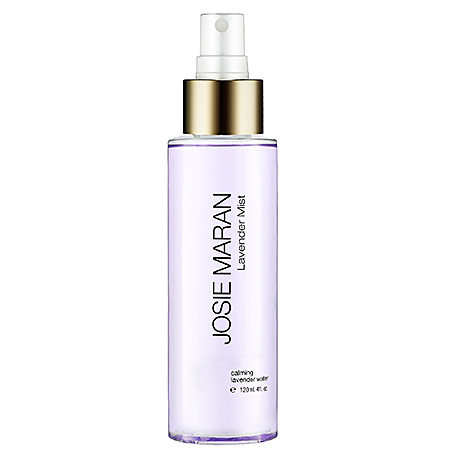 If the heat has started coming on in your building it won't be long before your skin starts to feel a little dry. I have oily skin and this is a real problem for me, so, I can only  image what it might be like for someone with dry skin. Keep a skin hydrating facial mist  handy and spritz your face every few hours. Josie Maran Lavender Mist is formulated with castor oil and honeysuckle extract to moisturize and nourish skin. A light misting works over makeup so don't worry too much about ruining your mascara or streaking your foundation.
What Items Do You Have in Your Bag Right Now?
What are Your Winter Essentials?
–