I love glitter on nails but I absolutely hate taking it off. I usually only do an accent nail in glitter but the KBShimmer glitters  for Fall 2013 were so pretty I decided to do all 10 digits.  For this adventure in glitter I went with I Got A Crush On Blue,  a royal blue jelly polish with holographic glitters that range in size from small to extra large.
I applied an opaque base coat then two heavy coats of I Got A Crush On Blue, and this is the result.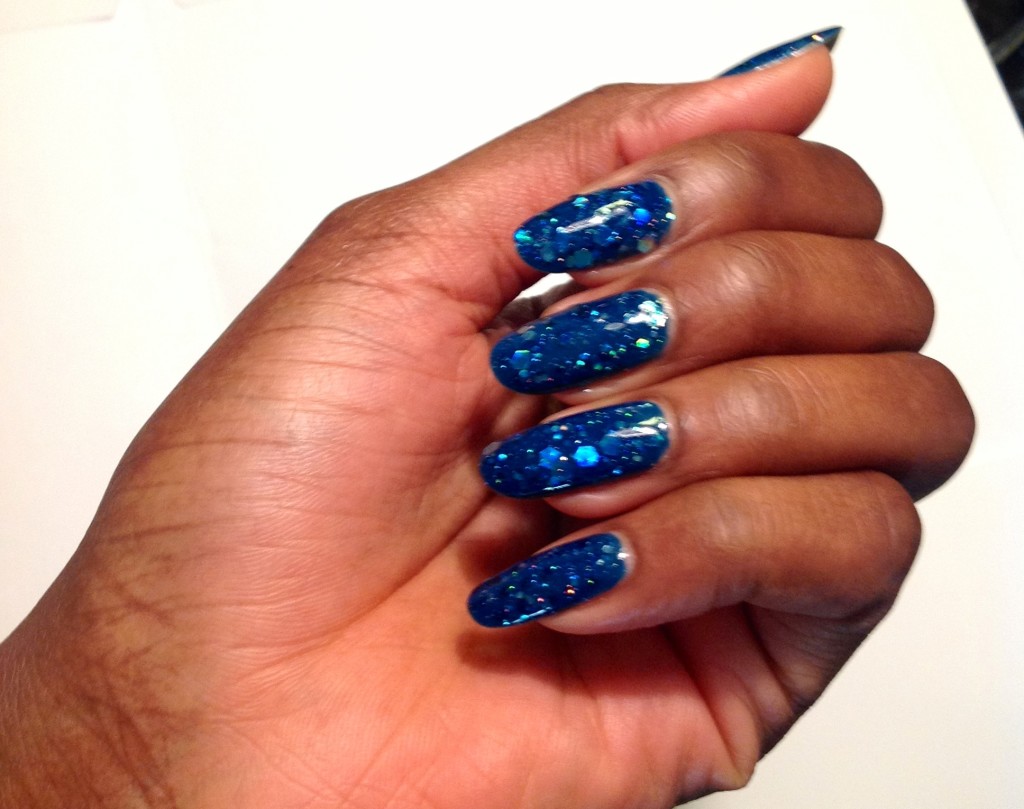 The glitters reflect light and shows bits of red, green and yellow — though it is hard for me to capture in pictures.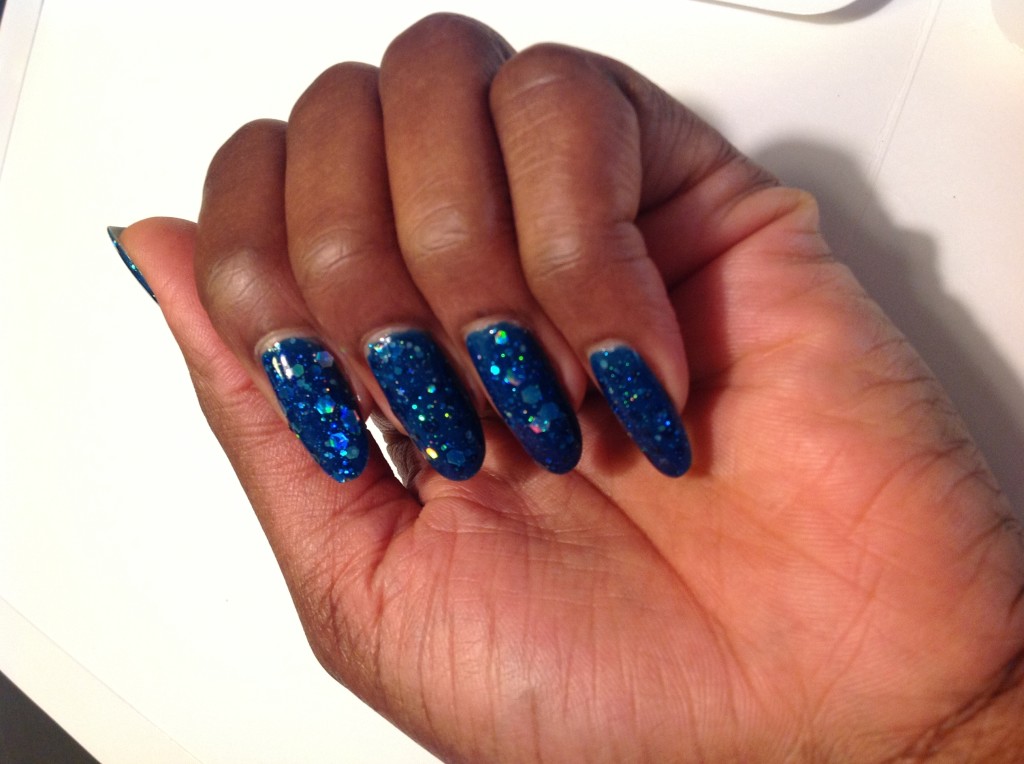 I dare you to be sad with a glitter manicure. I mean, how could you?!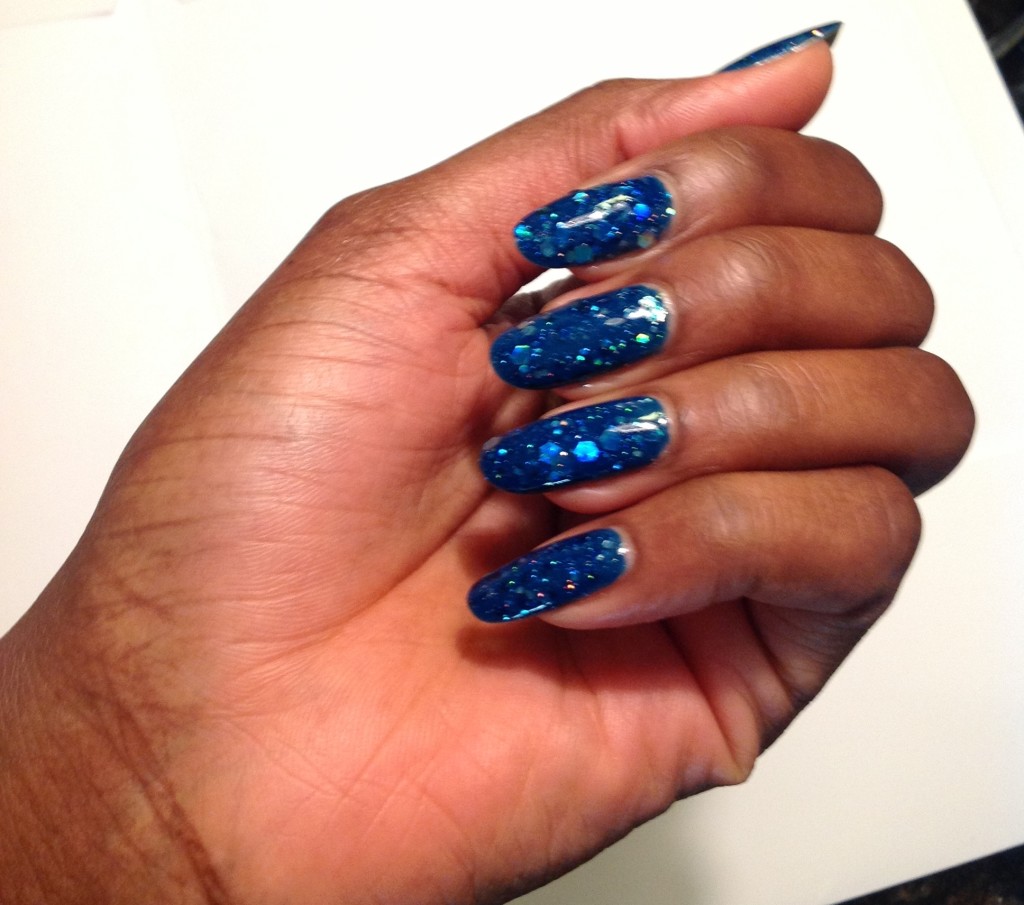 Most glitter nail polishes I've tried last a ridiculous amout of time on the nail and KBShimmer is no different.  KBShimmer nail polishes are "3-Free," that is, they do not contain  Toluene, Formaldehyde or Dibutyl Phthalate.
Visit KBShimmer.com to find I Got a Crush on Blue and other cool glitter polishes from their Fall 2013 collection. You should also check out their tutorial for quick and easy glitter polish removal.
KBShimmer polishes retail for $8.75.
What's on your nails this week?
–
Find Christene, @ChristeneCarr, on Twitter, Instagram, Tumblr, Pinterest and her blog.