Oh boy, we've dreamed up a good one for you this time! The ThisThatBeauty Girls are bursting with excitement to announce a new series here on the blog — and one that we think will become a fast favorite! The new column is called ThisThatBeauty Wears and it features each ThisThatBeauty Girl wearing either the same product or their favorite version of a specific product. The idea behind this column is to showcase our different skin tones and skin types and show how each girl rocks a certain look. Hopefully you will see yourself in one of our gorgeous (we're so humble!) faces and get a feel for how the featured look might look on your pretty little face. So, think of ThisThatBeauty Wears as a "try-before-you-buy" guide.
The first post in the series focuses on The Classic Red Lip. We know, we know. . . you adore this look on our favorite starlet, but somehow can't seem to muster the courage to give it a go. You think to yourself, "I'm too pale", "I'm too dark". Oh just hush, and let the ThisThatBeauty Girls show you how it's done. . .
The color is a bold and classic red in Armani's new formulation, Rouge Ecstasy. When paired with strong brows, a bright pink cheek and black mascara, it is perfect for either day or evening. The texture is opaque but moisturizing and dries down to a matte lip stain after a few hours.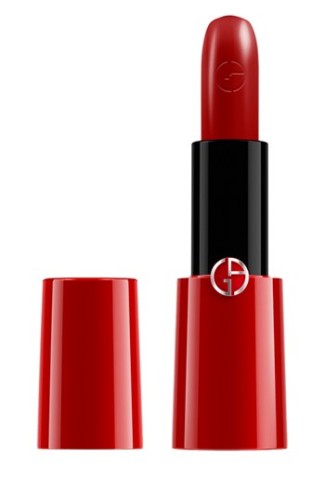 The Rouge Ecstasy line retails for $34.00 and is available at Nordstrom.
This has been my never fail, always flawless, go-to red for several years now. I'm not sure what I love more . . .the timeless pitch-perfect shade of red or the marvelous matte finish. For lips this stunning, make sure skin is fresh and lashes are a mile long. Give 'em hell, girls!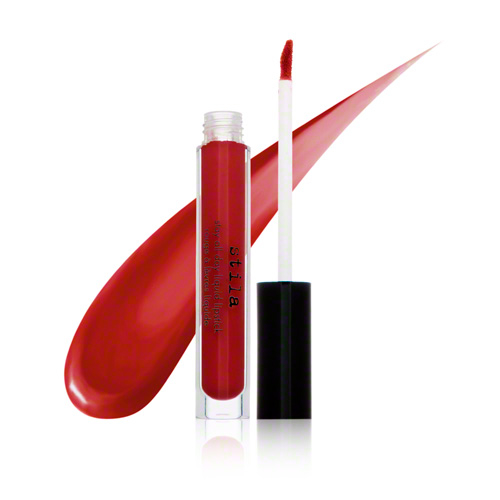 Stila Stay All Day Liquid Lipstick retails for $22.00 and is available at Sephora.
I almost never wear lipstick but since meeting Felicia, Queen of the Red Lip, I feel like I need to find my perfect red lip. My lips are full and there is a soft area on the inside of my lip to which most lipsticks will not stay. (What I'm saying is my lips are too soft. Gasp.) Since there is a perfect red lipstick for everyone, I press on. Recently I tried RiRi Woo and nirvana, pay dirt, bingo – I loved it!  I get full coverage in a couple of swipes and it stays on for hours. It easily covers all areas of my lip and it doesn't feel dry. With lips as full as mine I  will only go bold and full color if it's matte. (Can you imagine my lips — big, red AND shiny?! No, don't even try.) RiRi Woo is perfect for me. When wearing a bold lip I keep the rest of my face pretty simple.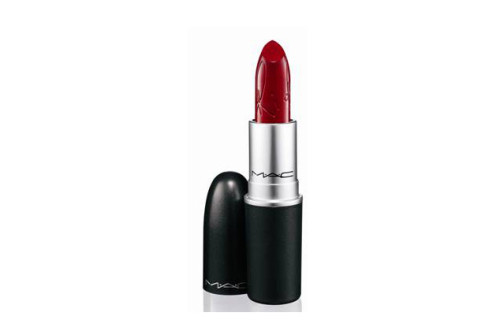 MAC RiRi Woo retails for $15 and is available at Mac Cosmetics
What's YOUR Version of the Classic Red Lip?