Fashion Week is less than one week away. Designers, publicists, models, editors and bloggers  are prepping for shows, events and parties galore.  Sounds exciting, yes?  Yes! While nothing beats the thrill and excitement of Fashion Week in New York, extra precautions must be taken to ensure you are fully prepared mentally, physically and sartorially (your wardrobe) to deal with the inevitable whirlwind that many find themselves in during those 7 days.  Here are Five New York Fashion Week Essentials that will help manage and ultimately make it through the chaos like a pro:
Flats
Truth: Photographers are only patiently waiting to snap picture of a select few, so strutting around in those 5 inch, impossible to walk in heels is not necessary. Instead, leave those at home and opt for a chic pair of flats. If you MUST wear heels at the events because you simply cannot bear the thought of not giving your legs the extra oomph, keep a pair of flats in your bag.  Once those events are done, you will welcome a quick change and some flat soled solace.  I am loving these silver oxfords from Zara as a fun addition to skirts, jeans, shorts and pretty much whatever ensemble you can dream up.
Facial Mists
Dehydration is real and it is not pretty. Especially on your face.  Jetting back and forth between shows, going in and out of the heat and air conditioning can wreak havoc on your skin.  Keeping a facial mist or spray with you is a great way to get a quick 15 seconds of peace while misting yourself silly.  Most facial mists are chock full of great ingredients to help soothe and recharge your skin, so, it's a great way to help feel better, look better and ultimately improve your skin.  Winning! Try Mario Badescu Facial Spray with Aloe, Herbs and Rosewater, or Avene Thermal Spring Water for two affordable options, and Chantecaille's Rosewater for a luxurious splurge.
Battery Pack
If a fashion show occurred but no one Instagrammed, Tweeted or Vined it, did it really ever happen?  Social media buffs may tell you, "no it didn't," and frankly I don't want to take that risk to find out.  Part of the fun of fashion week is getting to share tidbits, exclusive access and pictures with friends and readers to give a first hand account of all the action — good, bad and dramatic.  All this sharing cannot be done if your phone is constantly hovering around 6% after 2 hours.  There are many options available – Mophie and Boostcase are a couple of the more popular ones. Both allow you to recharge your phone by just plugging it into the portable battery pack.  Charging on the go – is there anything more fashionable?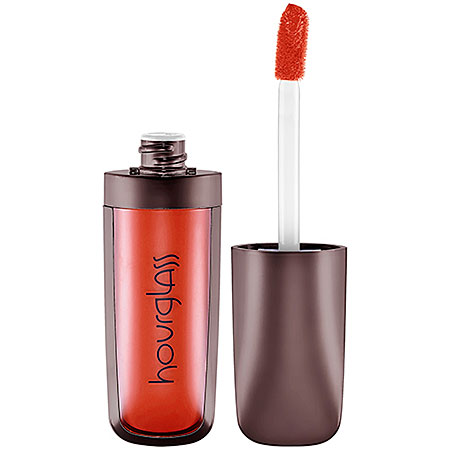 A Bold Lip
No, I am not suggesting that you wear a bold lip because it's fashionable, or because every fashion blogger hanging outside Lincoln Center is carrying a tube of MAC's Candy Yum-Yum – I'm suggesting it because a bold lip is easy, quick, often long-wearing, and can be worn with little other makeup.  Dashing from place to place and then racing home to write about it all leaves little time for sleep during fashion week.  So, that usual full face you may be accustomed to wearing is often not possible when operating at level 10 fatigue – but a bold lip can always pull your face together in an instant.   And often the pigmentation in bright red, fuchsia or coral lip color has more staying power, and ultimately less of a need for touch-ups.  Some of my favorite bold lips are Hourglass' Opaque Rouge Liquid Lipsticks (try Icon or Raven) and NARS velvet matte lip pencils (Cruella and Dragon Girl are TTB Faves). Also check out  ThisThatBeauty Wears: The Classic Red Lip for other options.

Business Cards
Now this item is neither a beauty nor fashion item, however it is beauty and fashion related.  Between the photographers, bloggers, writers and publicists galore that are milling about the shows and backstage, sometimes it is difficult to fully connect with people or carry on long 'get to know you' conversations.  That is where it is essential to be able to have something to leave with them (or get from them) such as a business card to continue or connect after fashion week ends.  For those of us that are essentially our own brand, being prepared is the best self promotion out there.  Don't fret over getting anything too fancy at first, it is more important to have all your information correct — this includes social media names, website and email address. Try sites like vistaprint.com or 123print.com to get them done quickly at an affordable price.