If there is one thing I wish I understood better in my teens, it would be skincare. Knowing what kind of skin you have, how to take care of it, protect it and ultimately how to preserve it is a skill that cannot be learned early enough.  Whether it is using SPF, always removing your makeup at night or how to properly clean your face – teenagers need to take care of their skin.  The Dermalogica Clear Start line makes it easy for teens to get started on a healthy skincare regimen that will hopefully stay with them for years.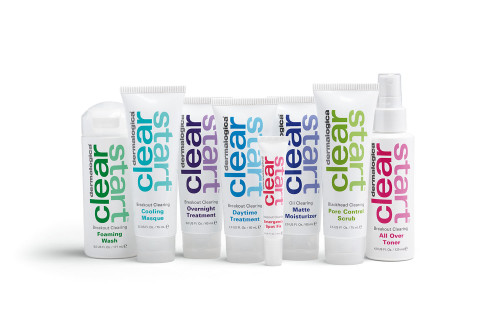 The Clear Start line is designed to help both prevent and treat symptoms of mild to moderate acne, with 9 products in the range all sold individually or in a kit. Each item has easy to understand product names that help to identify when to use them and in what order – making it almost fool proof for anyone, including teens to use.  The full range includes: Breakout Clearing Foaming Wash, Blackhead Clearing Pore Control Scrub, Breaking Clearing All Over Toner, Breakout Clearing Daytime Treatment, Oil Clearing Matte Moisturizer SPF 15, Breakout Clearing Emergency Spot Fix, Breakout Clearing Cooling Masque and the Breakout Clearing Overnight Treatment.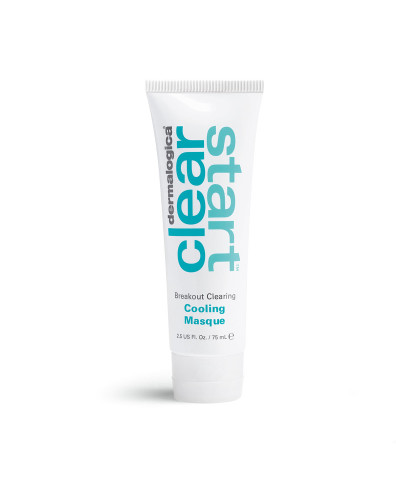 Benzoyl Peroxide and Salicylic acid are the two main active ingredients in the line and have levels high enough to be effective but gentle enough not to cause irritation.  As someone who still struggles with acne, I could not help but give the products a spin myself.  Though the products are designed for teens, they will work for anyone that suffers from breakouts and oily skin.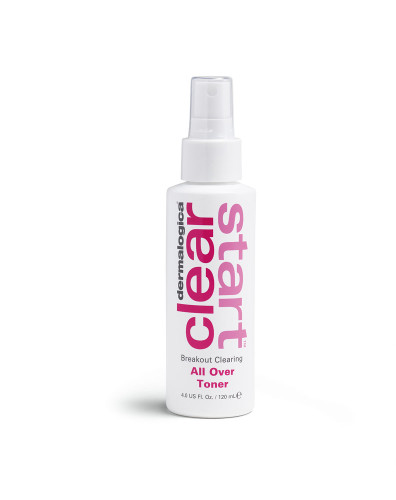 My stand out favorites were by far the Blackhead Clearing Pore Control Scrub, which made my skin feel refreshed and smooth, the Clearing All Over Toner because of its easy spray application, and the Breakout Clearing Cooling Masque for its ability to instantly soothe and eliminate any irritation.
All products are available at Dermalogica.com and range from $19-$24.