If you have managed to get through summer without baring your legs, I tip my top knot to you. While I don't have the best legs, I brave the gawking in an effort to keep cool (and to some extent be stylish). This summer, three products, three steps (and a healthy dose of pop squats) have proven invaluable in keeping my legs looking their best.
Exfoliate: Caudalie Divine Body Scrub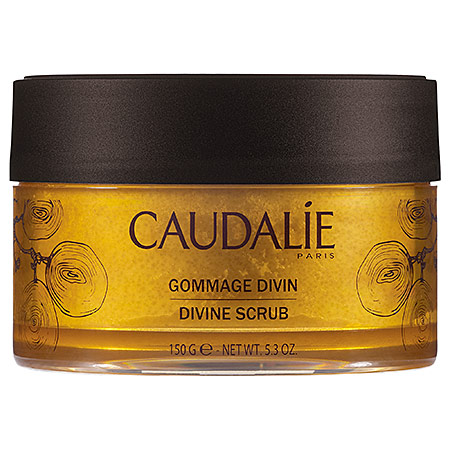 I like to exfoliate before I shave because I have noticed that it reduces the occurrence of hair bumps. Caudalie Divine Scrub exfoliates dead skin cells with sugar crystals and delivers great moisture through the use of four oils: grape, argan, hibiscus, and sesame. The scent is lovely combination of grapefruit, pink pepper, vanilla, cedar, and white musk. $38
Shave: Venus Olay Razor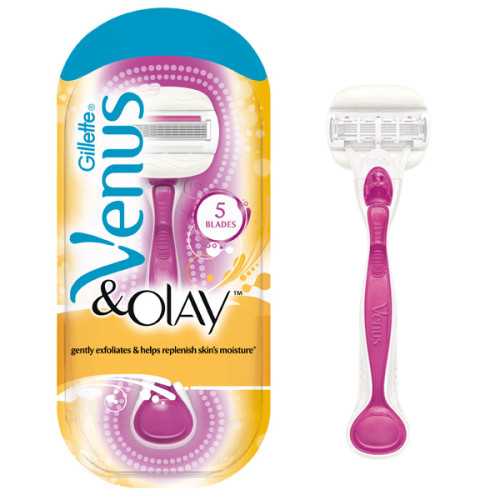 The shave is an essential part of my summer legs. I'm not a huge fan of shaving but I have been doing it since I was about 15 years old because I don't like hair on my legs.  I even shave in the winter.  I have come a long way from a one blade razor and soap to shave…to the 5 blades and built in moisturizers on the Gillette Venus and Olay Razor.  I don't like shaving so the Venus is perfect because it delivers a very close shave and I can often get away with a twice weekly shave. With my legs exfoliated, the five razors on the Venus give me an extremely close shave and no razor bumps. I usually follow my shave with a calming toner just to be on the safe side. I use cartridge until I get a nick  - a clear sign to me that the blades are getting dull.  This is usually an average of 6 to 8 uses.  $11.99 Replacement cartridges: Pack of 3, $15.99
Moisturize and Glow: Caudalie Divine Body Lotion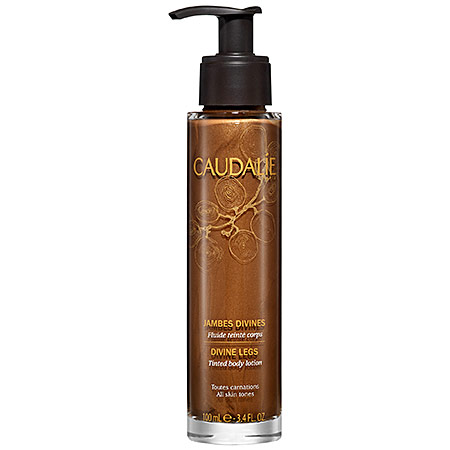 Caudalie Divine Body Lotion goes on smooth and streak free to add a really nice glow and amp up the color on my legs. Let's face it, I'm already pretty chocolatey, so, I don't necessarily need the color. What I need is something that will impart a nice glow, a little shimmer and make my legs appear more toned — Caudalie's Divine Body Lotion does just that.  It is formulated to work on all skin tones without streaking.  $38
Legs don't have to be perfect to look great.  The key is to figure out the steps and products needed to enhance what you have and give you the added confidence needed to feel comfortable showing off your legs.
What are your secrets to great looking legs?
–
Find Christene @ChristeneCarr, on Twitter, Instagram, Tumblr, Pinterest and my blog.