I'm still shopping for my perfect summer sandal but the beauty world is moving full steam ahead to Fall.  July 15, 2013 marks the launch of NARS Fall 2013 Collection.  The 12 piece collection, NARS largest to date, includes "gorgeous, sultry shades that feature rich color impact and matte texture."
Long-Wear Eyeliner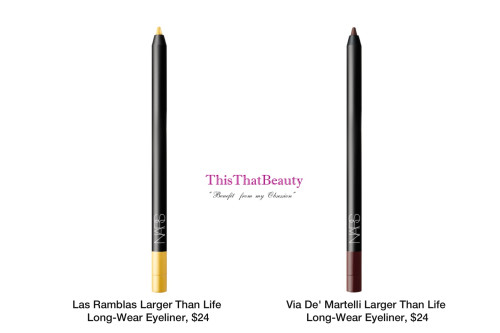 Las Ramblas Larger Than Life Long-Wear Eyeliner, $24

Via De' Martelli Larger Than Life Long-Wear Eyeliner, $24
Pure Matte Lipstick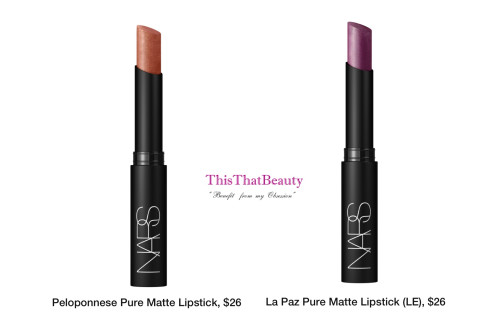 Peloponnese Pure Matte Lipstick, $26

La Paz Pure Matte Lipstick (Limited Edition), $26
Nail Polishes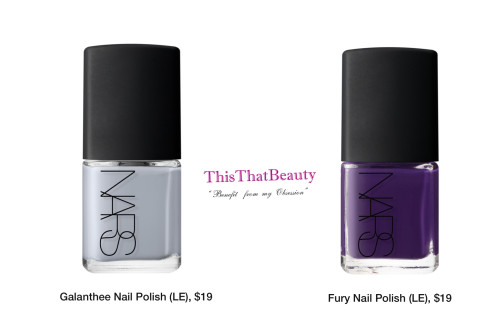 Galanthee Nail Polish (Limited Edition), $19

Fury Nail Polish (Limited Edition), $19
Eye Shadows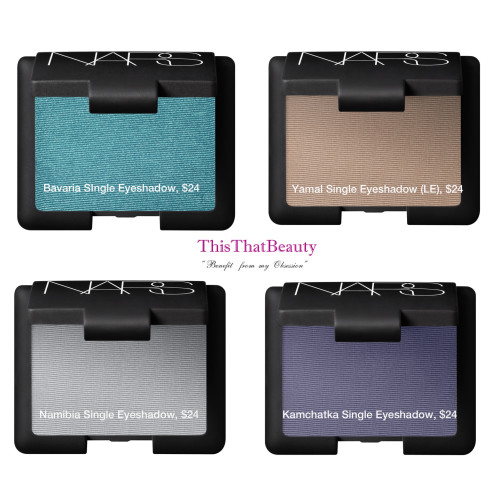 Bavaria SIngle Eyeshadow, $24

Yamal Single Eyeshadow (Limited Edition), $24

Namibia Single Eyeshadow, $24

Kamchatka Single Eyeshadow, $24
Matte Lip Pencils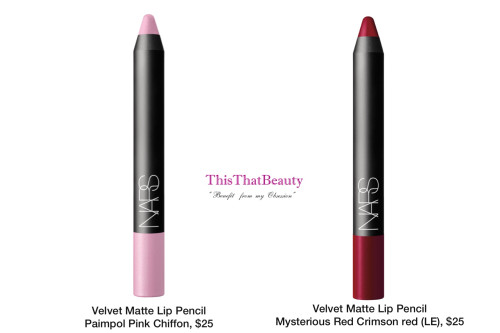 Paimpol Velvet Matte Lip Pencil, $25

Mysterious Red Velvet Matte Lip Pencil (Limited Edition), $25
My Must Haves
I'm anxiously awaiting delivery of the Velvet Matte Lip Pencil in Mysterious Red. I've been feeling adventurous  lately and experimenting with various shades of red and I think I'm going to like vibrant color and matte texture of this one. I am a little bit obsessed with nail polishes so obviously it's a 'YES!' to both polishes.  I can't wait to drape my nails in Galanthee with tiny dots of Fury. Sound poetic, right?
This collection, like most NARS collections, is tightly edited. While there is nothing frivolous about NARS 2013 Fall collection, there is a little something for everyone.
What will you pick up from NARS 2013 Fall Collection?
For more of my randomness, find me @ChristeneCarr, on Twitter, Instagram, Tumblr, Pinterest and my blog.