Caution: Neon nails ahead!  But it's the middle of summer so it seems more than appropriate, right?  Nails Inc Portobello is bright and vibrant, the perfect  neon orange pop of color for either the fingers or toes.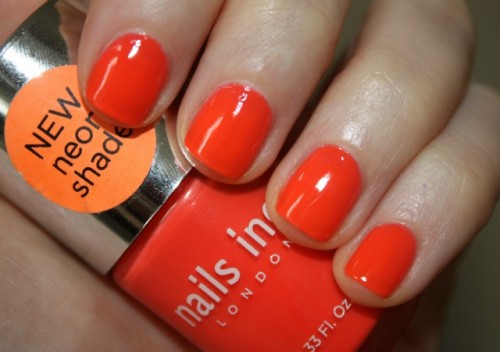 Normally super bright colors can clash with my pale skin, but this was a perfect complement.  The texture is a tad sheer, so 3 coats were necessary to get a more opaque finish.  With 2 coats, the look is more of a jelly finish with the tip of the nail visible under the polish.  But even with the need for an extra coat, I still find myself reaching for this color over and over again because it wears so well and embodies the summer spirit.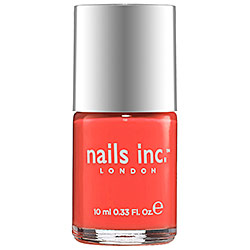 Available for $9.50 at Sephora.