The summer heat is no joke.  When temperatures climb into the 80s, 90s and beyond you can go from flawless to hot mess in a matter of minutes if you aren't wearing the right makeup products.  But fear not, for the next four weeks I will share with you makeup tips and tricks from veteran makeup artists that will help you keep your makeup flawless in temparatures that rival those from the depths of the earth.  This week we have celebrity makeup artist, Merrell Hollis.
Merrell Hollis is currently head of the makeup department at the Wendy Williams Show and Wendy Williams's personal makeup artist.  As a make-up artist and grooming expert, Hollis has worked with some of the biggest names in music, film and fashion; these include: Faith Evans, Naomi Campbell, Diane Von Furstenberg, Kim Cattrall, Jessica White, Joy Bryant, Mary J. Blige, Sean 'P.Diddy' Combs, Usher, Idris Elba, John Legend  and many more. Whether dealing with the esoteric, the sensational or the ordinary, Merrell's eye for detail influences all he does and he believes that good skin is the foundation for great make up.
TTB: Do you recommend primers during the summer months, why or why not?
MH: I do recommend primers in the summer. Primers slow down the process of the oils breaking down your foundation in the heat so your foundations last longer. To beat the heat, I recommend Laura Mercier Oil Free Primer.
TTB: If face has pimples and other areas of concern that need to be covered or concealed, what is the best technique to cover those areas when it is hot and humid? What are a few products that will get the job done?
MH: If you have blemishes (dark marks), it's really easy to cover using an oil-free concealer however, if you have texture (i.e. pimples) makeup will not alleviate the pimples, but you can make sure the skin is evenly toned.
1. Foundation:
Look for a great foundation – one with full coverage. Even if you have acne scarring, use a full-coverage foundation to go over the spots.  Make sure the areas are matte – shine tends to draw attention while matte helps to diffuse attention. TTB Recommendation: CoverFX Cream or Powder Foundation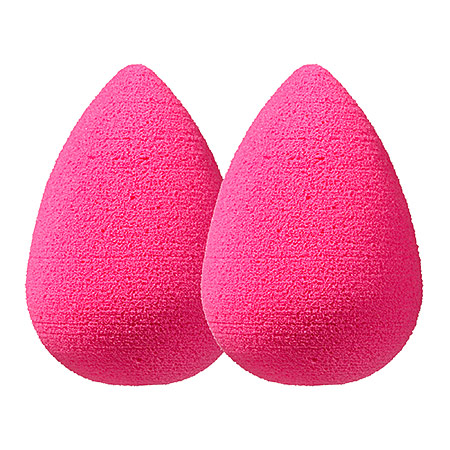 2. Makeup Sponge
The Beauty Blender puts on your foundation like an airbrush foundation would. It spackles and presses foundation into your skin and marries the foundation and your skin texture together. A regular triangle sponge can use too much product but the Beauty Blender is great for foundation application. Beauty Blender makes sure that it's spread seamlessly and evens the primer.
3. Mattyfying Loose Powder
Look for a great, super matte loose powder – Make Up For Ever and MAC have great translucent powders that work without changing the texture or tone of your foundation. Invisible Powder: MAC Select Cover Up is also  great , it dries matte and mimics skin.
TTB: Is it better to use powder shadows or pencils to line the eyes during hot summer months? Why?
MH: I love Maybelline Line Works Liner. It's a cake liner that you can be used with any brush for thin or  thick lines. My favorite shade is Pure Black because it shows up on any skin tone. It also comes in other shades so it can even be used as a shadow or underneath a powder as a base.
TTB: What do you think will be the hottest trend in makeup this summer?
MH: The hottest trends this summer is all about color. Colored lashes and colored mascaras: the bright pinks, lime greens, indigo blues, etc. All of these shades compliment the eye colors and shape and make the eyes look more intense.
Colored liners recommendations: Make Up For Ever Aqua Liner in every vivid shade from hot pink to white to black to gold to lime green.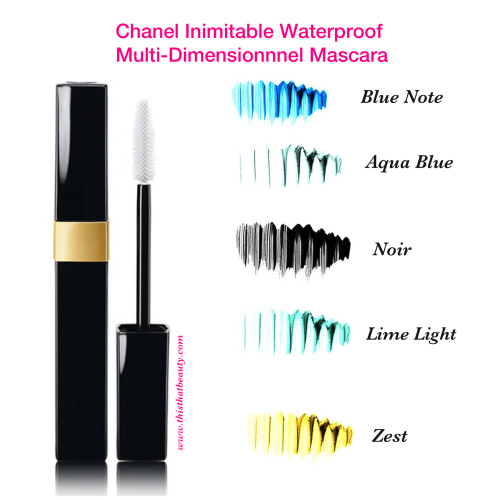 I'm also liking Chanel – Inimitable Mascara in Blue Note or Zest, which is a sunshine yellow.
Knowing color theory will help you pick the best colors to compliment your eyes but a general rule will be that blue on blue works; if you have green eyes, purple liner or mascara will make them glow; and for brown eyes, any color will complement perfectly.
TTB: What technique can be used to open up the eyes to make them appear bigger and what products would you recommend to achieve this during summer months when everything wants to melt off the face?
MH: To make your eyes look bigger, use something light or flesh tone on the pink membrane/pink rim of your eye (this is the part right above your bottom lash line). White liner is too dramatic. The best way to find the right color for you is to use what looks like the same color as the palm of your hand.
MH Recommendations:
TTB: What is your number one makeup trick to ensure makeup stays flawless under hot, humid conditions?
MH: Before you put your primer on, use a barrier spray which will work as a triple threat. A good barrier spray will keep the sweat from breaking down the primer, foundation and the rest of your makeup. I like Mehron Barrier Spray as my go-to barrier spray.
TTB: Women often don't have a lot of time to do their makeup, can you show us a complete and fun look that most women will be able to pull off in about 5 to 7 minutes?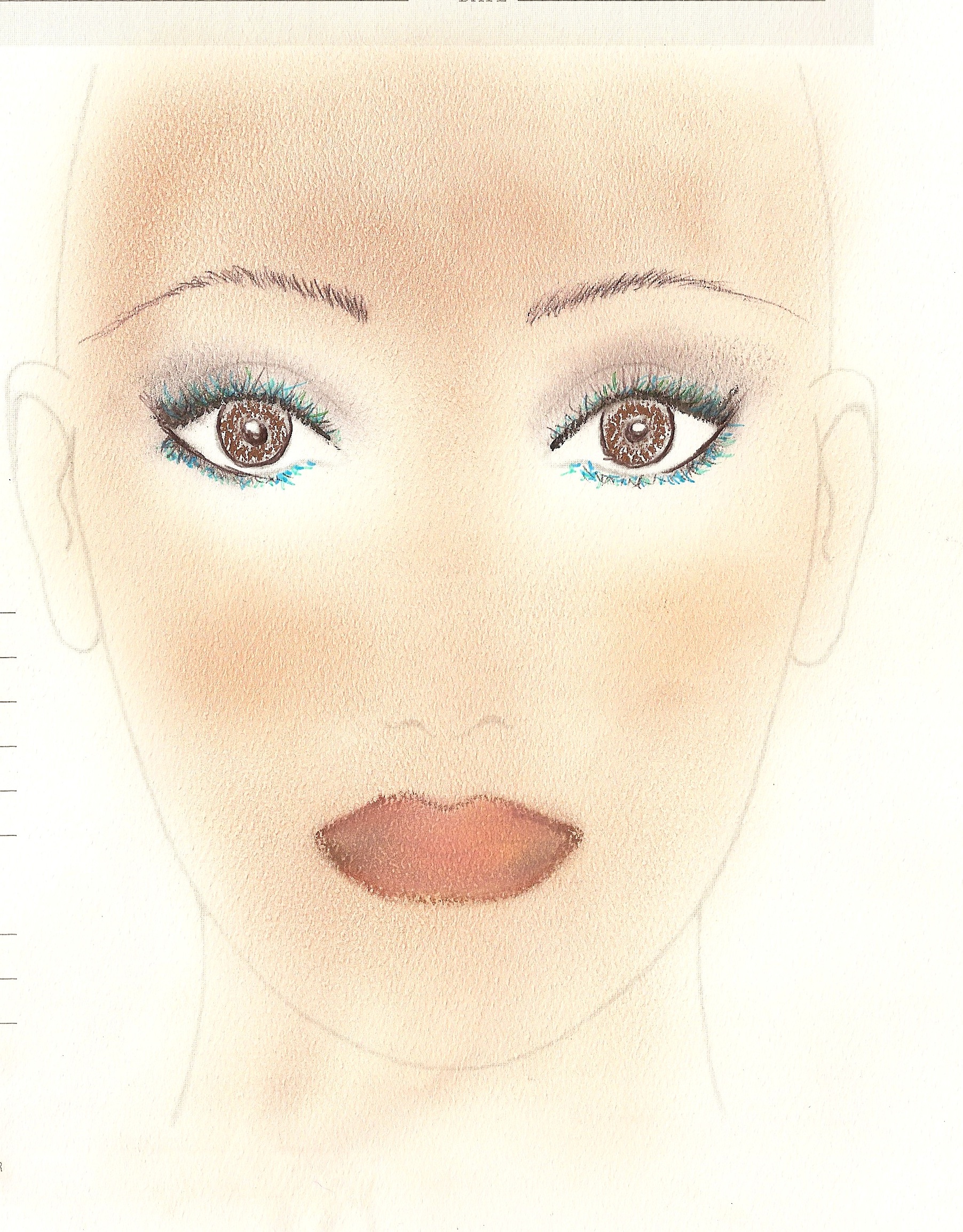 Get the Look:
Face: 
Prep face with Laura Mercier Oil Free Primer.  If you need color correction apply your concealer and/or foundation  in areas where it is needed and dust with Loose mattyfying powder to set.  Next, apply a bronzer such as this one from Fashion Fair to areas of face that the sun will naturally hit.
Brows: 
Groom brows and fill in if needed using a product like Damone Roberts Pencil.
Eyes: 
Apply Kryolan Eyeshadow Base* all over lids to ensure products stay put. Sweep MAC Satin Taupe Shadow from the base of the lid and blend into the crease. Line eyes with Inglot AMC Gel  #77 then follow with Chanel Inimitable Waterproof Mascara in Blue Note on top and bottom lashes.
* I couldn't find a proper site to link to for the Kryolan so my recommendation is to try Ruby Kisses E24/7 eye Shadow Primer, it is affordable and works great!
Lips:
The eyes are the focus of this looks so use a product such as Make Up For Ever Liquid Lipcolor #8  on the lips or your favorite nude shade.
Finish:
Use Mehron Barrier Spray to lock it in.
TTB Tip: Use a product such as Urban Decay De Slick Mattyfying Powder for touch-ups throughout the day.
There you have it folks, tips  and tricks from Merrell Hollis to summer proof your makeup.  Thanks Merrell!
–
For more of my randomness, find me @ChristeneCarr, on Twitter, Instagram, Tumblr, Pinterest and my blog.