It's hard to believe two years have already passed and Glossybox is celebrating its second birthday!!  Where would we all be without that monthly box chock full of the best luxury samples? In the beauty darkness – that's where! Being able to experiment with and discover new and exciting brands each month is what beauty dreams are made of.  And for this important anniversary, Glossybox curated an amazing box full of items that represent their past and future, with a nod to the company's hometown of New York City.  Here are some of my favorites: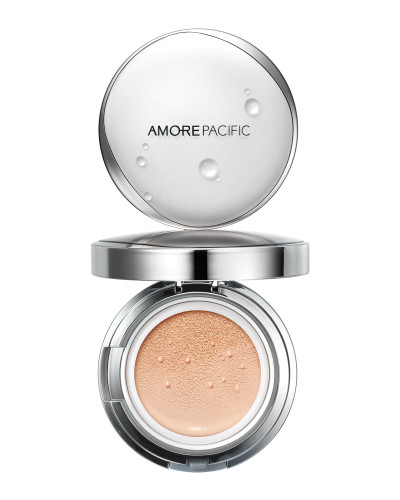 Never met an Amore Pacific product I didn't love and don't think I ever will.  This is a "multi-tasking wonder" as they describe it and I couldn't agree more.   It provides smooth and lightweight coverage, a powerful broad spectrum SPF protection and ingredients to hydrate even the driest of skins.  And all in a super easy and portable compact.  Consider this your summer vacation staple.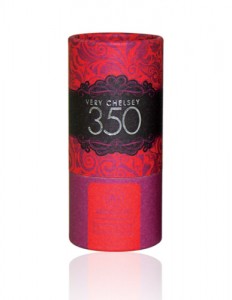 A scent that travels well is invaluable – as I just found out during a recent weekend getaway.  Lugging a full bottle of fragrance or even samples can quickly create a complication if leaking or breakage issues arise.  But a solid scent is fool proof.  As soon as I opened my glossybox and smelled this (a delicious fresh citrus scent), it immediately went into my handbag and has not left since.  It glides on without any annoying residue and has enough intensity to freshen up mid day but will not overwhelm those around you.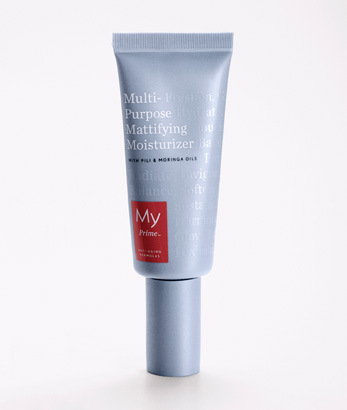 I am always up for a mattifying product challenge since I am forever chasing my shine.  This super lightweight moisturizer dissolved quickly and easily into the skin.  I waited a minute or two before applying my makeup and the initial tackiness of the product dried down to a soft matte finish.  My makeup went on smoothly over the moisturizer and stayed quite matte for most of the morning and early afternoon.  The convenience however of combining both a moisturizer and mattifying primer in one product is what makes this product a winner for me.
Masks are an essential part of my evening skincare regimen.  I use them to treat all the different concerns and issues that my skin faces on a daily basis.  As soon as I opened up my box, I immediately went for the mask and indulged myself that night.  It comes out as a sheet that you place on the face, and is formulated with collagen and aloe to help improve elasticity and promote hydration.  After leaving it on for 15 minutes, my skin looked and felt smoother and suppler.  The next morning, my skin had a fantastic glow and the makeup I applied went on easier than normal.  With these types of results and easy, portable packaging – this mask is the perfect addition to your summer travel essentials.
To purchase a Glossybox subscription or shop any of my above favorites, visit the Glossybox website.
What were your favorite items from the May Glossybox?