When one thinks of summer a few of the first things to come to mind are – the beach, barbeques, bathing suits and maxi dresses – but when it comes to beauty, there is only one thing people want to achieve during summer – a GLOW! A bronzed radiance that makes you look like you spent every day basking in the sun, when in reality most of us are basking away at our desks during the day and slathering on sun screen before leaving the house. But just because we may not have the time or desire to expose our skin to the sun doesn't mean we can't get the GLOW.
Try these head-to-toe glow-getters –  sun not required.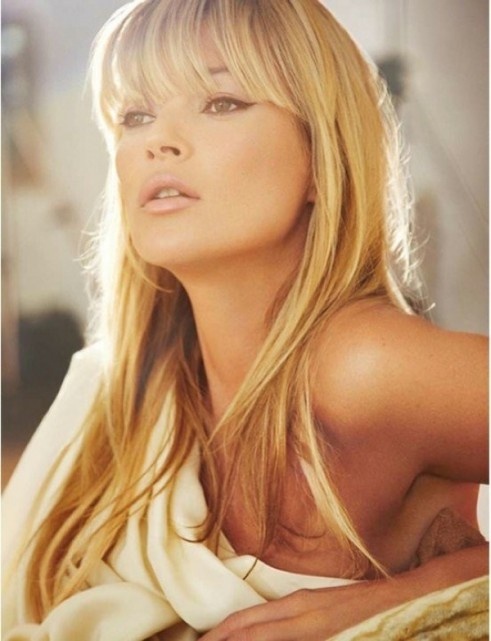 Glowing Face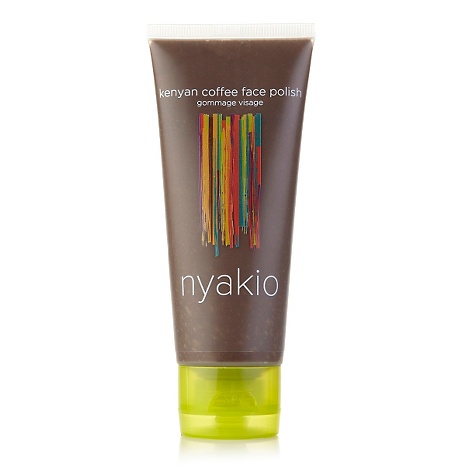 Nyakio Kenyan Coffee Face Polish – A fresh, glowing look always comes first from fresh, glowing skin.  Dry and lackluster skin is often one of the easiest problems to fix just by adding a great exfoliator to your morning or evening regimen once or twice a week.  Named after the founder, Nyakio, and formulated with ingredients native to her homeland, Kenya – this face polish will help to remove any stubborn dead skin cells and invigorate the skin with its coffee, lemongrass oil and neroli oil components.  What is left will be smooth skin, perfect for your favorite summer bronzer.  Available at hsn.com for $34.00.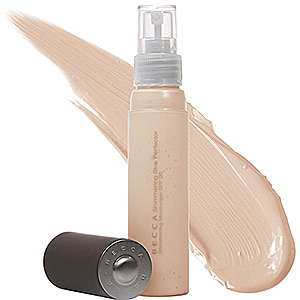 Becca Shimmering Skin Perfector – Once skin is smooth and fresh after a great exfoliation, using a product such as this Becca Shimmering Skin Perfector is the best way to veil the skin in a soft pearlized glow.  Suitable to be used all over the face, as a highlight on the cheekbones and brow bones or mixed in with foundation, this illuminator will help to highlight the face and diffuse any imperfections.  Available in 4 shades on sephora.com for $41.00.
Laura Mercier Matte Radiance Baked Powder - Though the name may seem like an oxymoron "matte radiance", the product is the perfect addition to a summer makeup bag for those who may have oily skin or want a more subtle glow.   This baked formula  is ultra-smooth and will give the skin soft natural color that mimics a natural healthy glow.  Use simply as a highlighter in a shade matching your skintone or as an all over bronzer in  a shade darker than your complexion. Laura Mercier Matte Radiance Baked Powder  will also be a great addition as an all year round staple.  Available in four shades  at the Laura Mercier website for $36.00.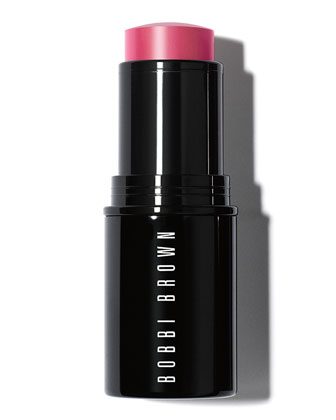 Bobbi Brown Sheer Cheek Tint – No one does effortless beauty quite like Bobbi Brown, and these limited edition Sheer Cheek Tints are the quintessential summer piece to bring everywhere.  Portable, easy to apply and long wearing – these tints will give the cheeks that sun-kissed look that is essential to any summer glow.  Simply dab on the apples of the cheeks and blend out with fingertips, these tints will be the easiest makeup item you apply all summer.  And in a pinch, swipe it on the lips for a quick pop of color.  Available at Bergdorf Goodman for $26.00.
Glowing Body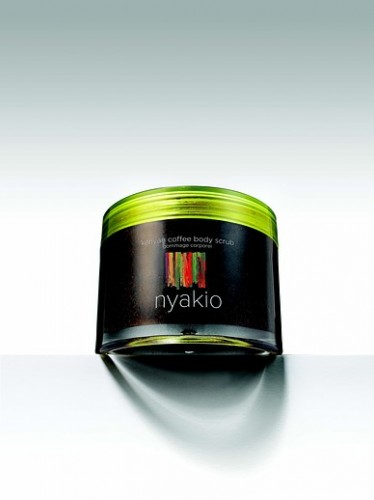 Nyakio Kenyan Coffee Body Scrub – All roads to the "glow" whether on the face or body, always begin with the skin looking its best.  And in addition to the aforementioned face scrub from this all new natural skincare line, the Nyakio Kenyan Coffee Body Scrub is the perfect product to begin with in preparation for all the summer skin that will be shown.  This gentle body scrub uses Kenyan coffee, sugar, shea butter and more to help remove dull skin revealing smoother, more youthful looking skin.   Available exclusively on HSN, for $55.00.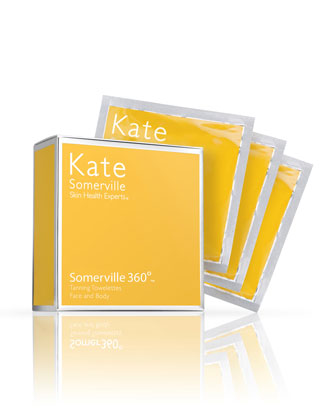 Kate Somerville Tanning Towelettes – For many of us, no matter how many hours we spend in the sun, that natural bronze may never develop (yours truly included) so adding a bit of a self tanning boost will help achieve that healthy, radiant glow.  Heralded as one of the best self tanners out there, these disposable towelettes will  give you a uniform and streak-free glow within two to four hours of application.  Available in packs of 8 at Sephora for $48.00.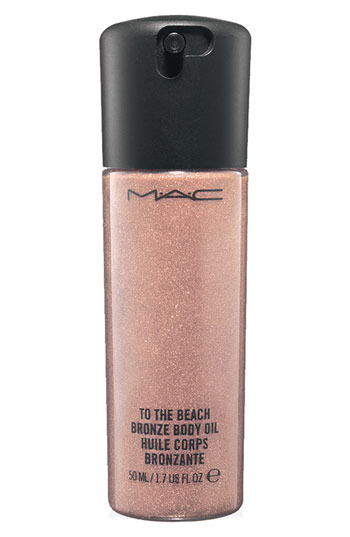 MAC To the Beach Bronze Body Oil - For a glow more suitable at night or special occasions, this MAC Bronze Body Oil is the perfect way to take a tan to the next level.  The shimmering formula will give a sheer sexy sheen on the legs or arms.  Best to be applied after one is fully dressed.  Available for a limited time at Nordstrom for $22.50.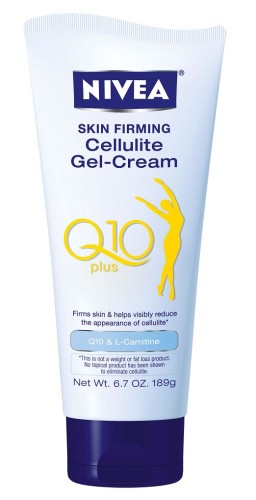 Nivea Skin Firming Cellulite Gel Cream – With all the focus on baring skin whether in your new summer mini dress or that super sassy  2 piece at the beach, a suitable tan or glow is nothing without smooth skin, right?  Using a cream with firming properties such as this Nivea gel-cream Q10 plus, is great to apply underneath moisturizer to help tighten and firm skin.  Use in conjunction with the Nivea Skin Firming Cellulite Serum for an even stronger effect, and smooth over the legs, arms or stomach area.  Available at Ulta for $12.99.
Glowing Hair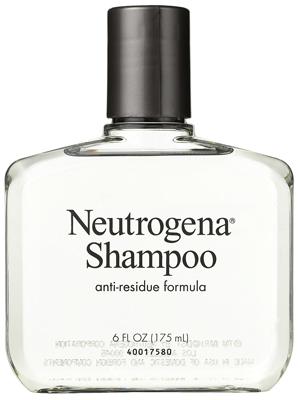 Neutrogena Shampoo Anti-Residue Formula – Though glowing skin is typically thought of for the face or body, having healthy, shiny hair is equally as important to creating a full all over radiance.  Starting with an effective clarifying shampoo can help rid the hair of any dirt or product build up, leaving healthy and shiny locks.  This is one of my favorite shampoos of all time, I use this once a week to keep my hair bouncy and easy to manage.  Available at Drugstore.com for $5.59.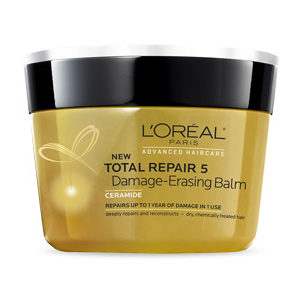 L'Oreal Total Repair 5 Damage Erasing Balm – Often an afterthought during the summer since most of the focus is on the skin, but the hair goes through the ringer with all the sun exposure, beach/pool visits and super hot temps.  It's essential to help repair all the damage to keep the strands healthy and glowing, and this damage erasing balm is a once a week mask designed to help rebuild hair fibers, strengthen hair and improve vitality, silkiness and shine.  Available at Target or any local drugstore for $6.99.

L'Oréal Professionnel Couture Edition Mythic Oil – After hair has been maintained with a great clarifying shampoo and weekly mask, helping tame all the frizz that is inevitable during the humid summer months is the final step in giving the hair a shiny "glow".  Using a lightweight smoothing product such as this will help to instantly smooth out the hair, while still leaving it sleek and touchable.  And the best part of this particular oil is that is can be applied to dry hair so it's perfect to bring on the go for quick touch ups and smooth hair at a moment's notice.
What are some of your favorite products that help you achieve the best summer glow? 
Leave a comment below or tweet us @ThisThatBeauty or me @alittlebitetc!
For more sass and beauty updates follow me on Twitter, Instagram or Like me on Facebook.