Where did the months go? It seems like just yesterday I was itching to hit the 12-week mark and share our baby news with family and friends…and WHAM!…now I'm just a couple of weeks shy of my third trimester. With Baby Benson (a girl *squeal*) quickly approaching her fall debut, I figure I need to get in gear — literally! I'm talking "baby gear", folks. Let's just be real: If we're talking skincare, haircare, makeup and the like…you can't tell me a thing — I'm a self-proclaimed Beauty Know-It-All. But prepping for baby?…whoa, it's a brave new world and I have much to learn. So for all of the moms-to-be out there, let's learn together as I continue to share my ThisThatBaby journey here on the blog, Twitter, Facebook and Instagram.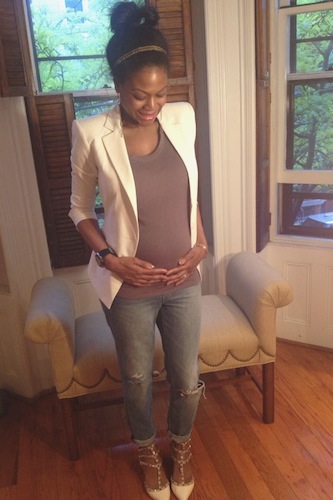 My current stage of baby prep is primarily focused on 1) Baby Gear and 2) Nursery Setup. Let's jump right into Baby Gear (I'll fill you in on "Nursery" in a future post). When it comes to Baby Gear, I'm mainly thinking about safety features, convenience, and ease of use. So here's how I'm gearing up for Baby Benson. . .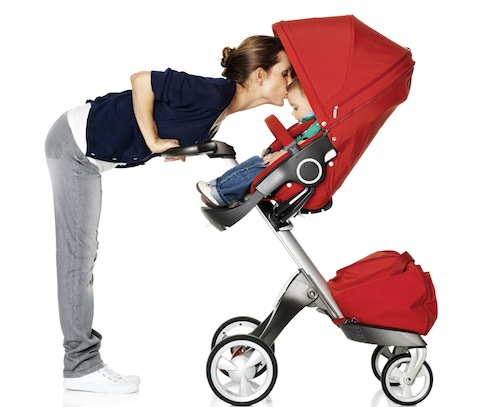 OMG, this chic little baby buggy stole my heart at first glance! With its elevated seat height, the Stokke Xplory keeps momma bear close to baby bear….because who wants baby out of reach? Not me! I want Baby Benson as close to momma as possible, and with Xplory's higher seat position, baby stays up close and personal. During Baby Benson's first year, I'm certain I'll feel more comfortable and secure keeping her closer to me. Most traditional strollers that I've looked at do not posses this key feature…baby seems waayyy too out of reach for my taste.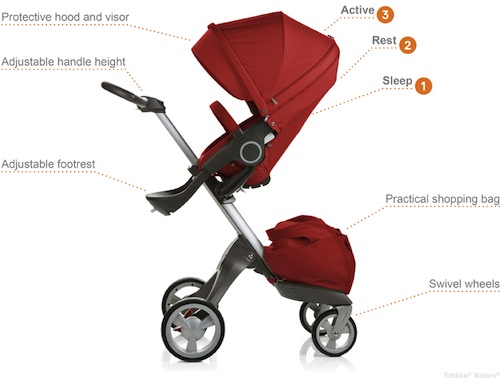 Stokke Xplory also features 5 different seating positions, with rear and forward facing, allowing mom and baby to safely explore together and bond. As a new mom, I appreciate Xplory's ergonomic design because it makes the stroller experience feel like a natural extension and not like some clunky contraption that I'm carting around. This overprotective momma is also jazzed about the peek-a-boo netting that allows for an additional viewing point. The Xplory, which is built of high profile aluminum and polymer plastics (produced to the same standards and qualities used in motor vehicle and airplane production), is really easy to maneuver and feels incredibly stable. The interchangeable carrycot and seat allows me to easily and safely transport my little bundle. And because the Stokke Xplory is suitable from birth to 45 pounds, I'm hoping it will be the only stroller I'll need for a while. *fingers crossed*. Get to know Stokke on Twitter, Instagram, Pinterest and Facebook.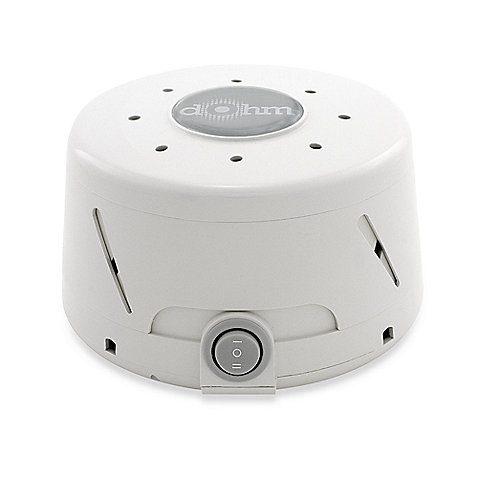 I'm a little bit obsessed trying to keep calm for baby. I meditate daily, I read my bible, I dabble in pre-natal yoga, I do weekly acupuncture…and I go to sleep with the help of this: Marpac Dohm-NSF: The Official Sound Conditioner. According to the National Sleep Foundation, "Americans have this hard-worker, never-say-die attitude so deeply imbedded with us, that sleep is akin to giving in or wimping out. Stress and busyness are cool; relaxation and personal time are luxuries." — and I must agree. As a blogger, I can tell you, in my early blogging days I spent many a night neglecting sleep in order to meet deadlines and post articles. Now that I'm a little older and a lot wiser, I manage my deadlines much better, but a restful night's sleep is still challenging at times…which is why I've come to rely on Marpac Dohm-NSF. It blocks nighttime sounds and emits a soothing rush of white noise. Pre-baby, the sound conditioner creates a calm environment that helps to ease my mind, allowing me to fall into a deeper, more relaxed sleep. Once baby arrives, I am hoping that Marpac Dohm-NSF will help soothe Baby Benson to sleep and keep her nice and calm.
For additional information on the health benefits of a restful night's sleep, visit the National Sleep Foundation at www.sleepfoundation.org.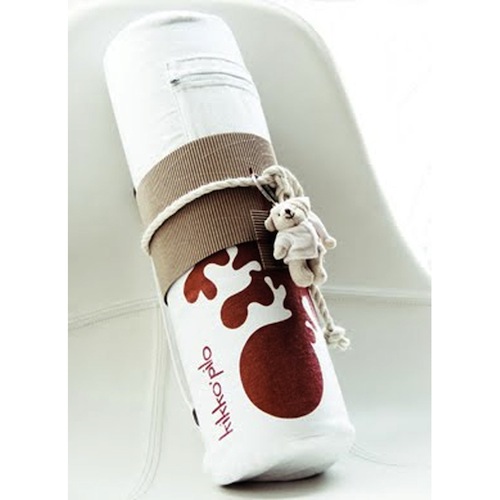 Much like the Marpac Dohm-NSF, the Kikko Pilo Travel Companion & Nap Buddy is another baby gear item that's suitable for mom and baby. Pre-baby, the 23" memory foam mini pad/pillow offers much needed support behind the neck and at the lower back. Once baby arrives, Kikko Pilo Travel Companion & Nap Buddy is baby's on-the-go changing pad as well as baby's travel mini-pad/pillow for napping. The mini pad unrolls to allow for baby's comfy sleep on almost any surface. Kikko Pilo Travel Companion & Nap Buddy has a washable, 100% cotton cover and a waterproof pad. I have a feeling I'll be needing two of these helpful little gems once baby arrives…one for her and one for mommy.
***
So this is how I'm currently gearing up for baby. I'd love for my experienced moms out there to weigh in and share your best baby gear tips. Come on, lay it on me!