Sherri Shepherd admittedly has  numerous wigs  that she changes with the same frequency as some women change eye shadows.  Today, Shepherd is finally launching her wig line, LUXHAIR NOW, on QVC.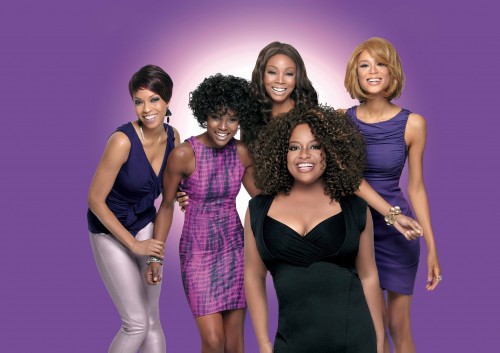 The collection consists of  12 wig styles ranging from short and sassy, long and sexy to curly and fierce.  If you are looking for a full wardrobe of easy-to-use, accessible and fashionable hairstyles the LUXHAIR NOW collection is for you.
"Within this collection, key pieces feature LUXHAIR's unique soft lace fronts for an undetectable hair line and a comfortable secure fit. Color options are available in 18 shades, matching natural tones with perfect precision, from jetblack to deep red to silver grey."
Each wig is "hand woven and treated with LUXHAIR's unique texturized styleable Keralon, which make each synthetic fiber and strands as style friendly and durable as natural hair."
Tune in to QVC today at 4PM EST and watch Sherri Shepherd  as she launches her LUXHAIR NOW wig collection. Sherri will also share some of  her beauty tips and tricks.  
Wig prices range from $69 to $99.