When looking at my nail polish collection, I definitely have an affinity for certain shades.  And it is clear that my teal/green/mint affinity is growing rapidly.  I was not wowed by Sally Hansen Made in Jade when I saw it in the drugstore, but thank goodness I took a chance – it is simply stunning.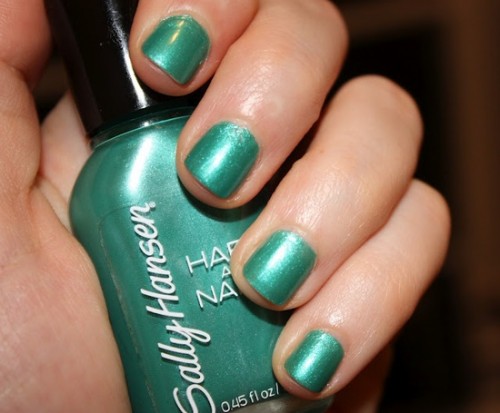 Sally Hansen is THE brand for nails, so, it should come as no surprise that the formula was amazing.  Sally Hansen Made in Jade dries super fast, goes on opaquely with two coats, but could easily be applied with just one coat.
Available for $2.99 here or at your local drugstore.