High fashion and mass market retailers collaborations are always anticipated with bated breath – Stella McCartney for H&M, Jason Wu for Target and possibly even more exciting Isabel Marant for H&M.  Fashion and beauty collaborations hold just as much excitement for me, and this newest one,  Lancome x Alber Elbaz Collection, is no exception. Cue giddy school girl jumping!  The collection launched on June 15th, and  if you are a true beauty and fashion lover you are probably scrambling to get your hands on every piece.  Here is a video preview of collection.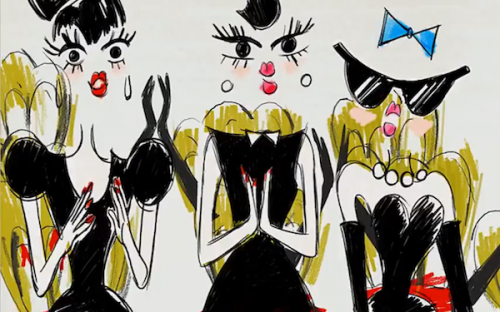 The Lancome x Alber Elbaz Collection will include:
A set of false lashes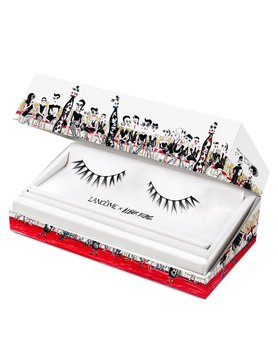 4 different Color Design Eye Shadow Palettes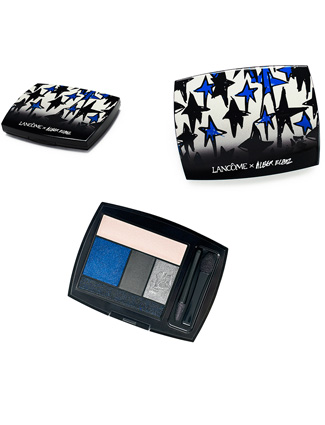 4 of Lancome's Best Selling Mascaras:
Hypnose Drama, Hypnose Doll Lashes, Hypnose Star and Definicils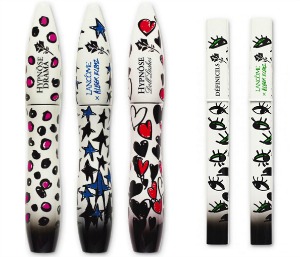 Both the palettes and the mascaras will have the same cartoonish and colorful motif with blue stars, red hearts, pink polka dots and green heavily lidded lashes.  In Elbaz' words, "eyes are the new fashion accessory."  As if the makeup  pieces themselves weren't amazing enough, Lancome has teamed up with Vogue magazine to host a series of exclusive fashion shows at flagship stores around the country, showcasing the eye looks with Vogue-curated fashion looks.  Here are the three that are taking place in the Tri-state area:
Lord & Taylor
New York, June 18, 11:00am-7:00pm
 Hosted by Natalie Joos, Tales of Endearment
Saks Fifth Avenue
New York, June 20, 11:30am-7:30pm
Hosted by Jessie Artigue, Style & Pepper
Bloomingdales
New York, June 20, 12:00pm-8:00pm
Hosted by Karla Maria, Shoe Signature
If you are interested in attending, go to the Lancome website to RSVP. At the event you will receive a makeover by a top Lancome makeup artist, custom mini issue of Vogue, and one-of-a-kind Lancôme makeup mirror, shopping bag, and Lancôme Show brochure, all embossed with Elbaz's chic signature artwork – so FUN!
I was lucky enough to get a sneak peek of the collection and have been playing around with one of the eye palettes and I am in love!
All pieces are available on Lancome's website and most major department stores.
What pieces from Lancome x Alber Elbaz Collection are you picking up?
Leave a comment below or tweet us @ThisThatBeauty or me @alittlebitetc!
For more sass and beauty updates follow me on Twitter, Instagram or Like me on Facebook.